MWC 2015: Alcatel Onetouch Idol 3 is the flagship Android that can do a handstand
A phone that's designed to be used upside-down, if you feel like it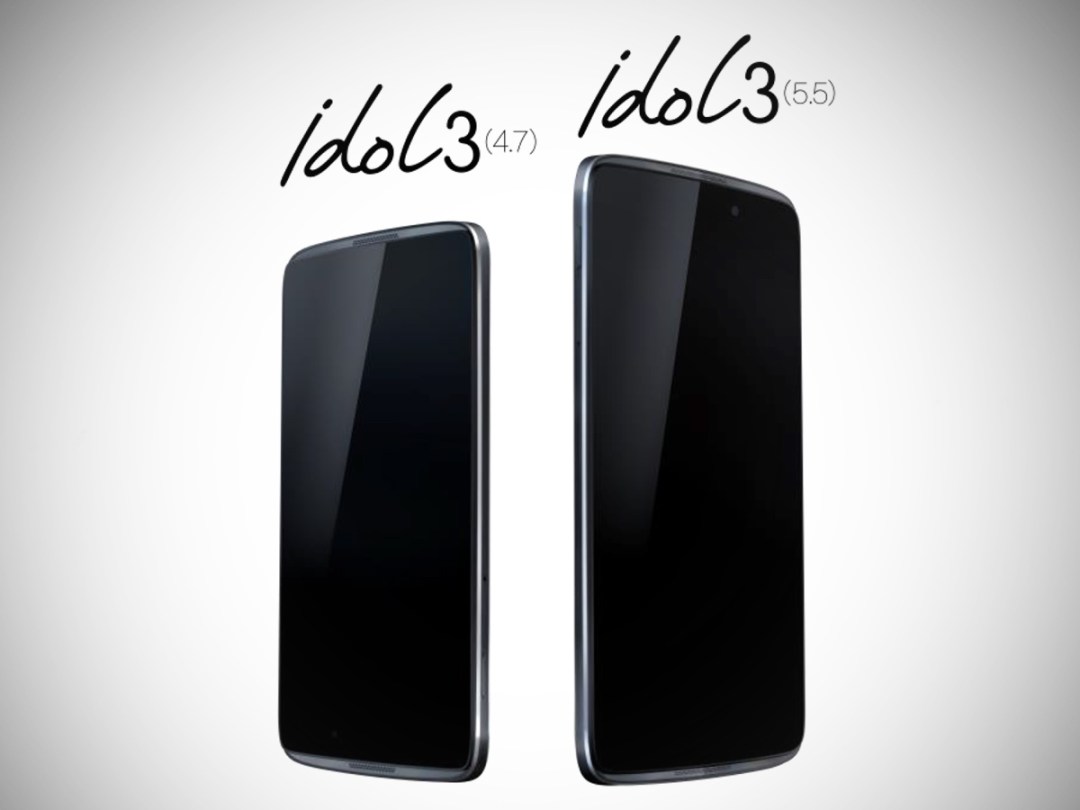 The Alcatel Onetouch Idol 3 is a new top-end Android phone series, and the only of its kind we can recall that is designed to be used at just about any angle.
Turn it upside-down and the Idol 3 won't break a sweat, it'll just flip around. It's no tech marvel, maybe, but the design is geared to let you use the phone the wrong way around without feeling like, well, it's upside-down.
If that sounds like too much of a gimmick, maybe the front stereo speakers will turn your head. They're JBL-branded if that'll sway you.
The Idol 3 comes in two sizes, one with a 720p 4.7-inch screen and the big daddy 5.5-inch version that gets a bump up to full HD. No 2K screen? Nope, not this time, but it seems like the Idol 3 pair are headed for those out for more of a phone bargain than you get with something like the Samsung Galaxy S6.
First, they use the mid-range Snapdragon 615 CPU – powerful and 64-bit but no show-off – and Alcatel Onetouch says Idol 3 is about "delivering a premium experience for the masses".
And what do the masses like? Cheap deals, that's what. We don't yet know the UK price for either the 4.7-inch or 5.5-inch Idol 3, but if it aims right, we could be looking at some of 2015's better phone deals.