Need to know – Google Chrome Web Store
Google has just announced that it'll be launching the Chrome Web Store "soon". But what exactly is it? Wonder no more – here's the lowdown.It's an app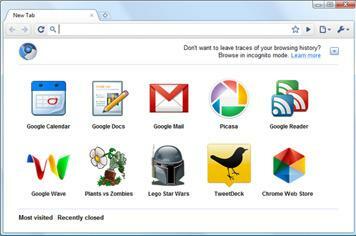 Google has just announced that it'll be launching the Chrome Web Store "soon". But what exactly is it? Wonder no more – here's the lowdown.
It's an app store
Yes, it's an online emporium for selling web apps to users of the upcoming Chrome OS. It'll feature all manner of web-enabled software, including games, social networking tools and productivity gubbins. Google's demo video showed the likes of Tweetdeck, LinkedIn, Digg, Lego Star Wars, Scrabble and Bejewelled.
It's going live later this year
Google hasn't revealed with the Chrome Web Store will open its virtual doors, but if we had to guess we'd say it'll launch alongside Chrome OS in the "second half of 2010". While Google's launch window is pretty big, we reckon it'll be late in the year rather than in the summer.
It won't be restricted to Chrome users
No "walled garden" nonsense here. The web apps you download through the Chrome Web Store will work on pretty much any web browser, because they're built using standard web tools. However, if Chrome happens to be your browser of choice Google says you'll be able to create "convenient shortcuts" to make accessing these apps easier.
You'll be able to create your own apps
Developers will be able to design apps to feature in the Chrome Web Store. If you're a big-brained coder with a killer idea check out the developer discussion group.