New Smart Forstars concept car features built-in projector
The concept means you can make anywhere a drive-in cinema, streaming video from any Bluetooth device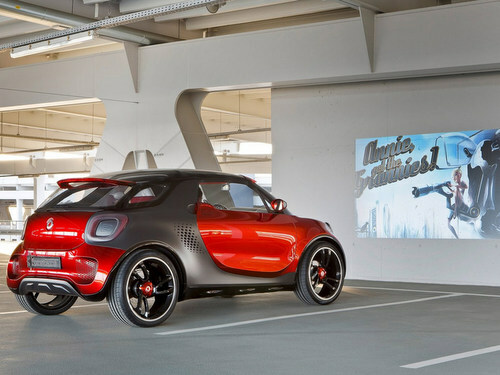 Smart's latest concept car, called the Forstars, sports a feature that wouldn't be out of place on James Bond's motor – if 007 was a movie fan rather than a secret agent. Concealed beneath the bonnet is a projector that can turn any wall in front of the car into a screen.
The Smart Forstars' projector can display video fed to it via Bluetooth, so a smartphone or a laptop should make a perfect source for your in-garage movie sessions. You can also plug your phone in directly.
The Forstars, which will be shown off at the Paris Motor Show later this month, is referred to as a "Sports Utility Coupe" by Smart. It features a glass roof, leather seats and a 60kW magneto-electric engine able to achieve speeds of over 80mph.
[via Sydney Telegraph]
Sony: everything the Wii U can do, the PS3 and Vita do already
Apple iPhone 5 – video review!