Nintendo 3DS announced for glasses-free 3D gaming
Well that didn't take long. Just last week we heard Nintendo was prepping its next gen DS console and now Nintendo Japan has rather quietly pushed out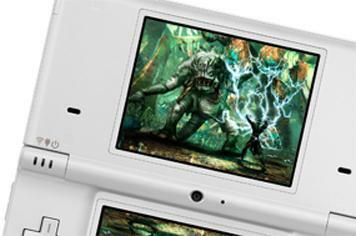 Well that didn't take long. Just last week we heard Nintendo was prepping its next gen DS console and now Nintendo Japan has rather quietly pushed out a press release announcing a new 3D-capable handheld console, currently named the 3DS.
Providing 3D gaming without the need for stupid glasses, the 3DS will also be backwards compatible with all your DS and DSi games, although it's not mentioned if it'll be able to upscale 2D to 3D, rather like Toshiba's Cell TV.
As for timescale, the press release suggests the console is set for a full unveiling at E3 this year in June, and will hit shelves sometime before March 2011.
It does seem odd if this is the console developers were chatting about last week, as 3D wasn't mentioned by anyone, whereas an accelerometer and larger screens were – something not noted in the Ninty press release for the 3DS.
We're also a little concerned about the lenticular screen – losing the glasses is a good thing for both style and convenience, but looking to long and hard at Fujifilm's REAL 3D W1 screen for too long had us feeling a bit woozy. Wouldn't it give you a bit of a headache after prolonged use?
We'll have to wait and see, and we're keeping our fingers crossed for a UK-specific press release shortly.
There's no prices yet but we'll be keeping you updated. In the meantime, be sure to check out our hands on video with the newest DSi, the DSi XL, and let us know what you think to the 3DS below.
Via: Engadget