Nintendo 3DS gets F1 2011
Who needs real F1 cars when you can time trial on these 3D circuits?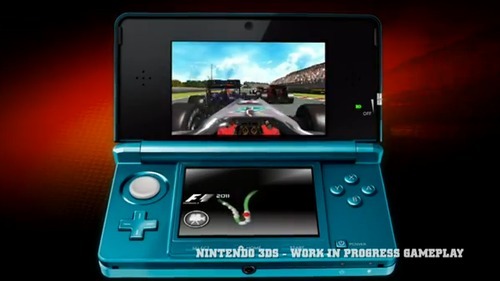 Formula One is getting the 3DS treatment this week, with F1 2011 giving the Ninty handheld's catalogue a much needed boost. Watch the video below for some 2D footage showing how the 3DS' split screens will be taken advantage of come November 25th when you can get your mitts on the new version.
There's no scrimping on detail as F1 2011 for Nintendo 3DS is set to include F1 official teams, drivers and circuits – like this year's new addition, the Grand Prix of India at Buddh International Circuit, Delhi.
As well as playing an individual Grand Prix or putting in the hours on time trials, you can also take on checkpoint and overtaking challenges for a slice of F1 while you wait for your train/cappucino/tardy friend. We're just hoping for a nice price what with iOS' takeover of casual gaming and the plummeting price of the 3DS – too greedy?
You may also like
Google Music to launch this week
Christmas Gift Guide – winter survival