Nintendo, you've got Mario in my Minecraft!
Wii U special edition has plenty of Mario-themed extras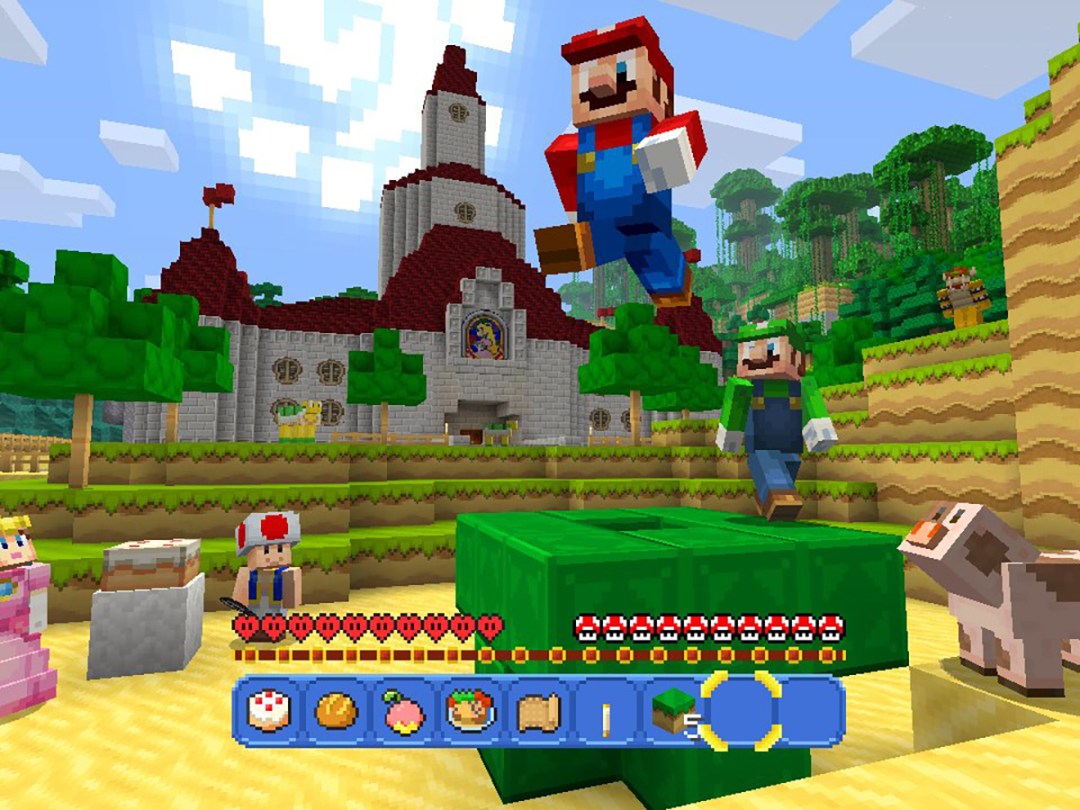 Forget Solid Snake in Smash Bros, or Ryu and Heihachi trading blows in Street Fighter X Tekken: this is the gaming crossover to end all gaming crossovers.
Mario has made his way into Minecraft.
The Wii U version of Mojang's block-based gaming masterpiece launched last December, with the dev team promising some Mario-themed downloads later down the line. They finally arrive next week, and you won't need to pay a penny extra for 'em either.
The update will be completely free to anyone that already picked up Minecraft Wii U, and anyone yet to buy it can get a boxed copy (complete with Nintendo extras) on the 17th of June for US$30.
No worries if you're an eShop addict, or prefer to stick to the physical realm with discs then.
Just how much of a Mario mash-up do you get, though? Basically, Minecraft's maps turn into the Mushroom Kingdom.
40 new skins turn characters into series heroes Mario, Luigi, Toad and Princess Peach, plus villains like Bowser, Wario and the seven Koopalings. Every world and item texture gets a do-over, and the soundtrack gets 15 Super Mario 64 tracks to jam along to.
There's even a complete pre-made Mario world to explore, in case you're after some inspiration before making your own.
All together, it looks like a great bundle that'll keep Mario fans happy. It's bad news for everyone playing on other platforms, though: the Mario Mash-up pack is limited to the Wii U only.