Nokia 6500 slide and classic – hands on
[intro]Nokia's superslim 6500 Classic has arrived – but fear not, fat Finn fans, it has a more typically chubby sibling in tow[/intro] Good news, e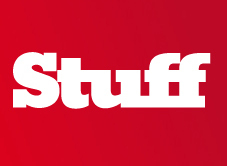 Good news, everyone – after a week of downtime, our blogs and forums are now functional again. And just in time to give you my first impressions of two new Nokia handsets, both called the 6500 – despite being shockingly different. Have Nokia finally run out of numbers?
First up is the superslim (9mm) 6500 classic – a delightfully solid phone finished in shiny piano black and silver, with Nano-like curved edges. Surprisingly for a slim phone, it's not a Motorola wannabe. What's more, it runs the brilliantly simple Series 40 software that makes mobiles a joy to use. Remember that?
Although the 6500 is apparently 3G, it doesn't feature a videcalling camera on the front, and the 240×320 pixel screen isn't big enough for proper web browsing. However, Nokia's claimed battery life – 5.5hours of talktime, two weeks of standby – is impressive for a 3G mobile.
The Classic has an adequate 2MP camera with flash. But if you fancy something a little bit more weighty in the photographic department… then you'll have to get something a whole lot more weighty in the midriff department. Bring on the 6500 Slide.
Like the Classic, the Slide is a 3G fashion phone that lacks a smartphone operating system. It does have a camera in the front for videocalling, though, plus a 3MP Carl Zeiss autofocus camera with VGA video capture and TV output. The screen's bigger too, but man do you have to pay in pocket space – as you can see from the pictures.
Nonetheless, I like the slide – it's feels remarkably well made, with the sort of clunk-click slide mechanism that would inspire Alan Partridge to exclaim 'nice action!'. The build quality feels like a huge improvement on my all-too-flimsy N95. Mind you, it weighs a lot more too.
One final note: both phones feature a non-standard USB connection – and while the Slide has a standard nokia charging port, the Classic doesn't. I pray this doesn't mean we'll soon have to ditch all our old nokia chargers in favour of a new standard.
Both phones should be out sometime this autumn, and should suit anyone who's ever cried 'but I just want a phone to make calls on!'.
—-
So did you miss anything else while the blogs weren't working? Well, more iPhone network rumours (it's Voda! It's O2! It's both!), the arrival of BBC iPlayer and the Worst Product In The History Of Stuff. But more on that tomorrow…