Nvidia's Tegra 4 appears bringing 72-core graphics to your smartphone
Mobiles could be in for a power boost that makes 4K video and high-end gaming a smartphone possibility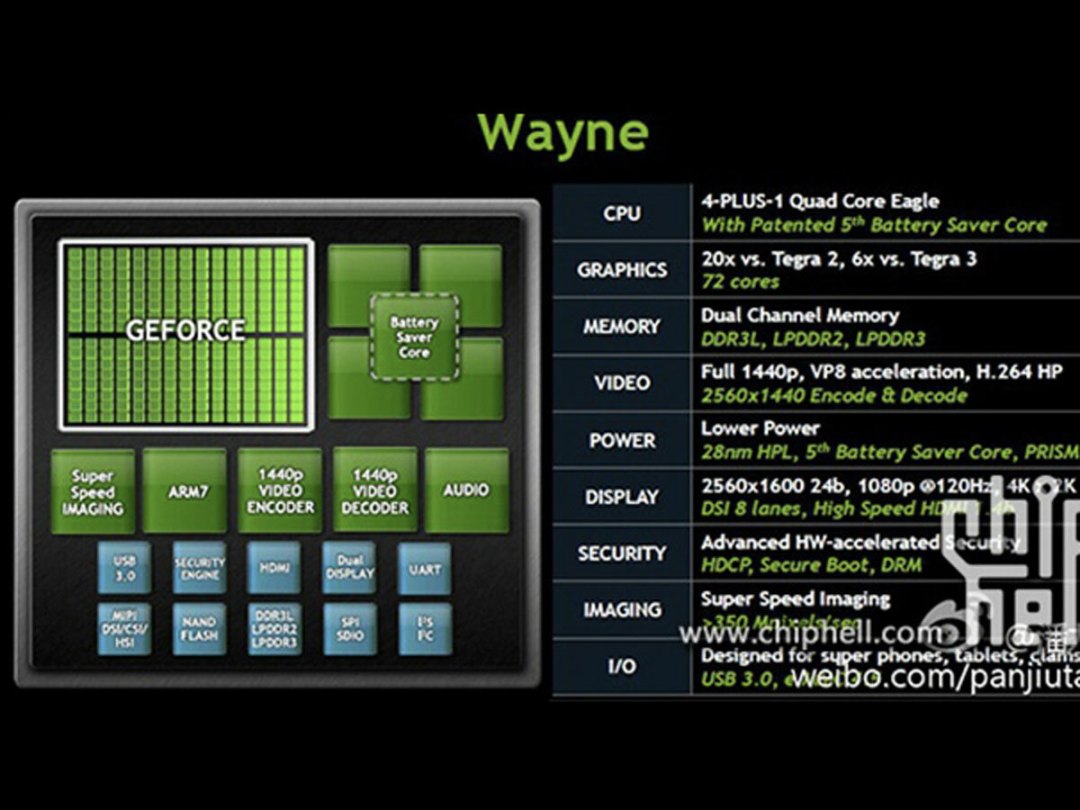 The new Nvidia Tegra 4 has been revealed in a leak that suggests your mobile could be in for a 72-core boost that makes playing 4K video and high-end games a breeze – all while saving battery life.
The rumoured new Tegra 4 uses a 4-plus-1 quad core like the Tegra 3 meaning that smaller fifth core will help save battery. But this new version will save even more power thanks to the new 28nm manufacturing process. And with a 72-core GPU even brand new console games could become a resident on your mobile.
Since it's being called a Quad Core Eagle it's likely to come using ARM's Cortex-A15 processor, which was codenamed Eagle when in production. And with rumours of USB 3.0 functionality and 4K video support we're going to expect to see this in action at CES in January. Check back then for more official details.
You might also like
Jet Vest jetpack asks for your help on Kickstarter
Stuff Office Cat's Diary – 18/12/12
Gaming greats featured in rap songs get a mega mix