Panasonic Lumix GX1 hands-on review
Not convinced by the GF2 and the GF3? This is the Lumix camera you've been waiting for
Panasonic Lumix GX1 – design and build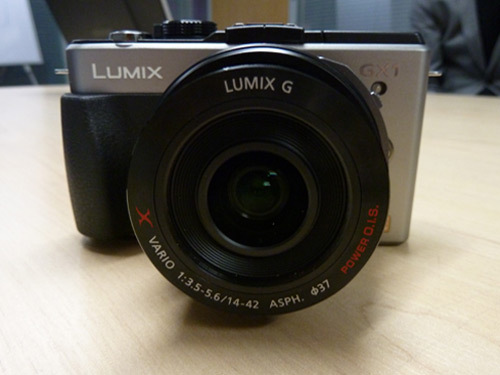 The rumour mill's been going wild with this one and photos have already leaked out all over the web. But we've been clutching our snaps of the Panasonic GX1 tight for a few weeks now, keeping schtum until announcement time.
This is one understatedly sexy Micro Four Thirds camera – we got to play with the gunmetal silver model but it also comes in raven black. Both sport a black leather hand grip on the right hand side of the lens, which helps to steady your shot and doesn't hurt the classic styling.
Panasonic Lumix GX1 – versus Lumix GF3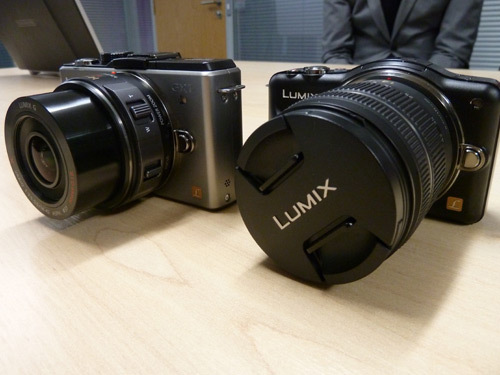 The Lumix GX1 positively embarrasses the GF3, which we're – perhaps unfairly – comparing it to. Panasonic say that the GF series is going in two directions with the GX1 as the high performance follow-up to the GF1 – and it shows.
The range of lenses, like this new X Power Zoom lens (£730 with the camera), feels more at home on the sturdy 413g aluminium GX1 than the plastic-bodied 319g GF3. Additional touches like the GX1's metal buttons and anodised finish help to justify the £500 (body only) price tag.
Panasonic Lumix GX1 – autofocus and controls
Panny are gunning for the GX1 to fill that second camera spot on enthusiast's shelves and for that reason there's plenty of manual controls up top, alongside the pop up flash, and on the rear with customisable settings via the buttons and in the software.
The autofocus definitely doesn't mess about at a blistering 0.9s which Panasonic reckons is the fastest for any compact system camera but we'll reserve judgement on performance for a full review.
Panasonic Lumix GX1 – LCD touchscreen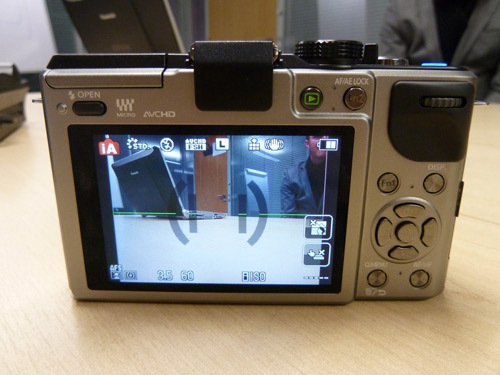 The 3in touchscreen on the Lumix GX1 is relatively responsive, with touch auto focus, but unless you've been taking snaps solely on your smartphone until now, you might feel more comfortable adjusting settings with the accessible, manual controls.
Anyone stepping up from a compact might be a bit overwhelmed with the buttons so for that reason, Panasonic has added a beginner Intelligent Auto Plus mode to get you started. And the GX1's large LCD screen is useful for playing back your 16MP stills and HD video.
Panasonic Lumix GX1 – hands-on verdict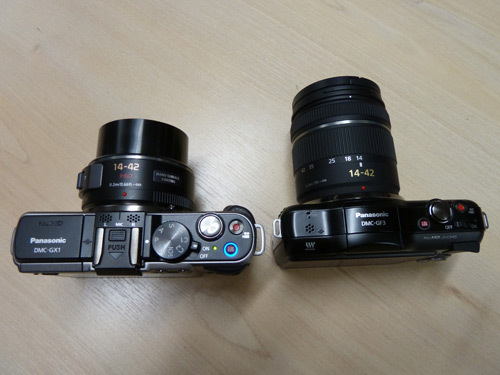 The Lumix GX1 isn't quite pocketable but that shouldn't be too much of a problem since we're sure Panasonic will provide a strap and fancy, leather case. And it does feel like a high performance, interchangeable lens camera in compact clothing – a trick many have failed to achieve.
The range of 14 lenses and tons of settings should satisfy pros who want something that won't give them neck ache but we'll hold off commenting on the GX1's image and video quality until the full Stuff.tv review.