Philips Fidelio Hi-Fi – move over, Sonos
New and re-launched music streamers work well enough alone, but together they're stronger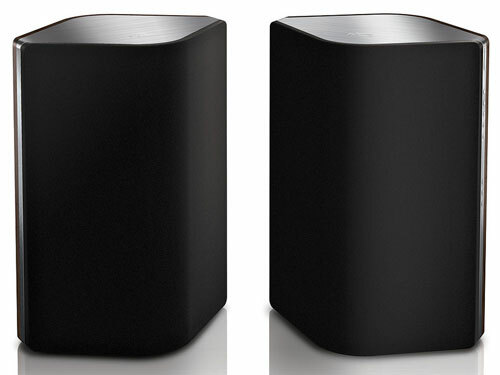 Sonos has had it easy for too long. Now Philips has stepped up to keep it on its toes, launching a renewed, five-tiered attack on the streaming superheroes.
We're already familiar with the A9 (AW9000): an active stereo speaker pair built from solid wood and aluminium, with a distinctive diamond shape that's designed to aid dispersion. Round the back are optical and RCA inputs, but the idea is to stream to them from your PC, iOS or Android device.
The iOS and Android app, AirStudio, can either stream locally stored music (AAC, MP3, FLAC and more) direct from your phone or tablet via your home Wi-Fi network, or act as intermediary for the stuff stored on your computer or DLNA-certified NAS drive.
But it really comes into its own when you have a number of Fidelio setups around the home. There are two more diamond-shaped streaming speakers in the range, the A3 (AW3000) and A5 (AW3500), which are designed to provide stereo sound from a single box, a bit like the Sonos Play:S3 and Play:S5.
The A9, A5 and A3 are newly complemented by the A2, a 50W-per-channel amplified streamer that you can use with your existing speakers. Then there's the simple A1 streamer box that you can add to your existing hi-fi. Yep, you got it – they're Philips' equivalents of the Sonos Connect:Amp and Connect respectively. Flagrant, we tell you, but the Sonos-esque diversity does mean you can build a system to suit most situations.
Fire up the AirStudio app and it'll recognise all the A-series Fidelios you have, simply letting you drag the source across the screen to the one you want to play out of. You can stream to different tunes to multiple speakers simultaneously, or choose to play the same track on each.
Here's where the wheels come off a little. Because it relies on your existing home network rather than setting up its own ad hoc network like Sonos does, it doesn't claim to synchronise playback across multiple speakers. The songs could very well play a little out of time, so you won't be able to get the seamless house-wide musical experience Sonos was built to provide.
Another issue is that, while web radio gatherer TuneIn Radio is present and the models we saw in Berlin had subscription services Deezer and Napster, there's no Spotify, and no way to stream it from your phone or tablet. However, Philips says it's not yet confirmed which streaming services we'll get in the UK, so fingers crossed.
All systems should be made newly available in October. We look forward to installing them throughout the palatial Stuff Towers and giving them a proper hearing.
MG puts Android in a dedicated gaming handheld
Phillips 9000 Series channels Wii and moths' eyes for 'ultimate telly' status