Philips outs new Freeview HD range
Philips has announced its new Freeview HD range for the UK, a receiver and PVR both due in time for June's World Cup.Made in conjunction with Pace, wh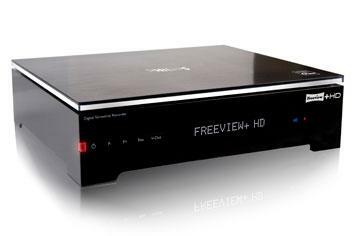 Philips has announced its new Freeview HD range for the UK, a receiver and PVR both due in time for June's World Cup.
Made in conjunction with Pace, which also makes the Sky+ box, the HDT8520 PVR and DTR5520 receiver are probably the nicest looking Freeview HD boxes we've ever seen. But how do they fare under the hood?
The HDT8520 packs a 500GB hard drive for up to 250 hours of SD content or around 125 hours of HD recording, a dual tuner for recording one channel while watching another, and Philips say its been designed to operate almost silently.
The DTR5520 will offer a similarly quiet experience, but without the hard drive capability. It also has a seriously low energy consumption of under 6W when its up and running.
Both boxes promise 1080p HD upscaling, USB and Ethernet ports, and automatic installation and channel updates as and when necessary.
The HDT8520 and DTR5520 will hit shelves in May for £299 and £159 respectively.