Putty Monsters wins Firebox Inventor
The stereotypical inventor is a wizened old man with wiry spectacles and a shock of grey hair. But the winner of Firebox Inventor, a competition run i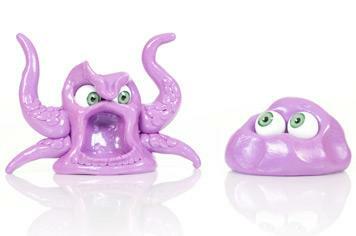 The stereotypical inventor is a wizened old man with wiry spectacles and a shock of grey hair. But the winner of Firebox Inventor, a competition run in association with Stuff, is just 12 years old.
Tom Spring's genius idea – Putty Monsters – impressed a panel of nine judges enough to earn top place in the inventing comp. That means the gooey, eyeballed characters will go into production, and Tom will take home half the profits.
We'll be getting some monster pics up as soon as we get our hands on the kit. Meanwhile, hopeful inventors can look forward to signing up for the 2010/11 edition of the competition on the Firebox site.
Runners-up:
Got milk? Chances are if you live in a flatshare or work in an office, you used to, but someone else has pilfered it for a gargantuan cereal feast or a massive round of tea. You could have deterred calcium thieves with these aluminium milk cannisters, sealed with a three-digit combi-lock.
Are you a secret CD hoarder? Can't bring yourself to throw out those outdated discs? Fear not – they may yet have a use if this funky USB desk lamp gets made. The Perspex spindle contains a thread of low-power electroluminescent wire to breathe new life into your digital wax.
Put away those dirty thoughts – these are alternative door knockers that express your anarchic side to the neighbours without the need to set fire to the Jones's shed. Safety pins, zips, cuffs and padlocks replace the traditional knocker styles, and it's a good excuse for a playful pun on 'rocker'.