Rainbow Six and Minecraft hitting Xperia Play
Sony Ericsson's Android game-phone is getting tons of new games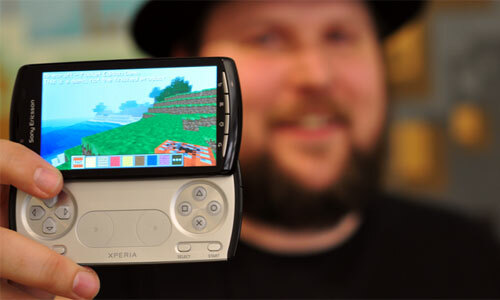 Sony Ericsson's Xperia Play game-o-phone is getting a bunch of new titles over the coming weeks, including geek-approved underground hit Minecraft and Tom Clancy-inspired counterterrorist-'em-up Rainbow Six.
Rainbow Six: Shadow Vanguard, launching 3rd June, is described as a "high-octane international action adventure" that makes full use of the Xperia Play's graphical muscle and control pad. It's initially exclusive to the Play, but will also be available to other Android phones after July.
Indie smash Minecraft (pictured above) is one of the fastest-growing games in history, with 8 million users currently building their own crazy fantasy worlds on PC and Mac. And soon it'll be on your Android blower.
Sony Ericsson says 20 new games, 10 of them exclusive to the Xperia Play, will be launched at E3, which kicks off in LA on 7th June.
Also
Sony Ericsson Xperia Play review