Retro Chic – Suzuki VanVan 125 (1972)
Splurge £1700 on eBay and you could get your hands on this little slice of motorcycle history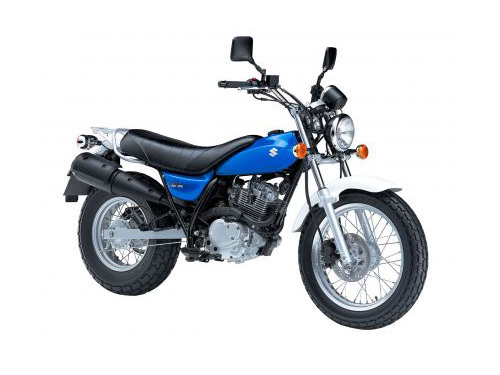 What's the story?
As the US-led fad for fat-tyred 'beach bikes' faded, Suzuki launched the VanVan (the RV in some countries), which roughly translates from Japanese as 'bang!' or 'keep going on!'. Designed for occasional off-road use, the 125's air-cooled, two-stroke, 123cc single-cylinder engine produced just 9.8bhp, and was even made with a dual-range transmission for on- and off- road. Other versions were produced: 50, 75, 90cc, and a four-stroke, fuel-injected one in 2003 (for £3,605).
Why should I want one?
The 125 isn't about peel-your-face-off acceleration or knee-touching-tarmac cornering. It's a little slice of motorcycle history; one that's about the joy of being on two wheels in a casual, comfy way. Plus, it excels as a city runabout, happily eating up bumps and pot-holes with its big-style, low-pressure wheels.
What to look for…
The VanVan's engine is famously reliable, largely because it has so few parts to go wrong. Aftermarket spares are virtually unobtainable, though, so they must either be cannibalised from dead VanVans or custom made. The wiring is simple, but can be a point of weakness, as can a slipping clutch. The most common upgrade is to a 12V electric ignition, which will both brighten your lights and save your fragile shin from a wayward kickstart lever.
You may also like
More Retro Chic gadgets on Stuff.tv
Viral of the week – Dishonored gameplay trailer
New video! Samsung Galaxy S3 is the new king of smartphones