Samsung confirms that next Gear smartwatch will have a rounded screen
Company is opening up an SDK to attract developers before launch, which could mean something new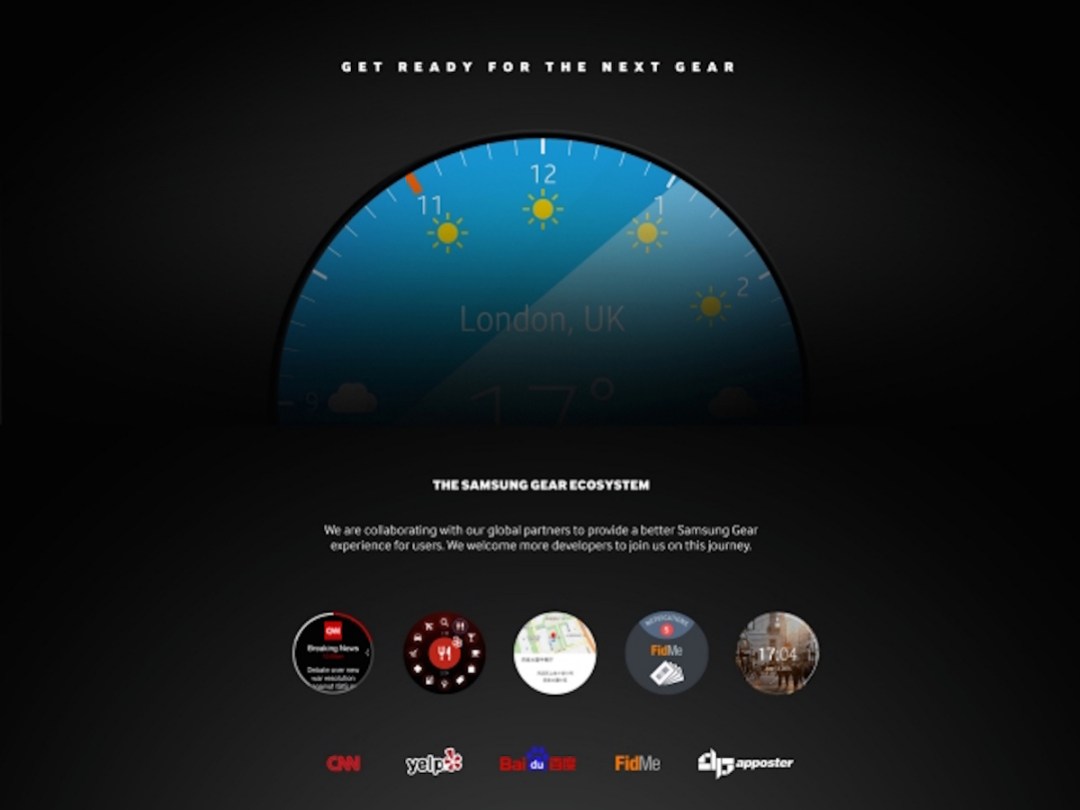 With Apple Watch excitement about to hit a fever pitch with tomorrow's release, Samsung has revealed that its next smartwatch will be its first to feature a rounded design – although it's done so quietly.
Rather than make a big splash with an event and lavish product shots, the company has instead teased images of the circular screen as part of an open call for developers to start working on apps for the device. Applicants will be able to get early access to the software development kit.
The very small app images seen on Samsung's teaser poster – from early partners like Yelp and CNN – are fairly reminiscent of Android Wear on a Moto 360 or LG G Watch R, but then again, the sheer fact that there's an SDK would seem to imply some new and unique features on the watch. Which may well mean another Gear watch designed to work only with Samsung phones.
For now, that's just speculation. However, back in January, we heard about Samsung's so-called "Orbis" watch project, which is said to feature a rotating bezel ring – something the company has a patent for. Purportedly, the ring would be used for navigation, which would feed into the idea that developers would need to custom-make apps for the device.
We'll have to wait and see if the seventh Gear wrist wearable really will shake things up, or if we're going to see more of a traditional competitor for those aforementioned Android Wear leaders. If it has any of the style and subtlety of the Galaxy S6, then we may all be in for a treat.
[Source: Samsung via Android Central]