Samsung Galaxy S3 Mini officially revealed
4-inch version of the flagship phone dials down the specs as well as the size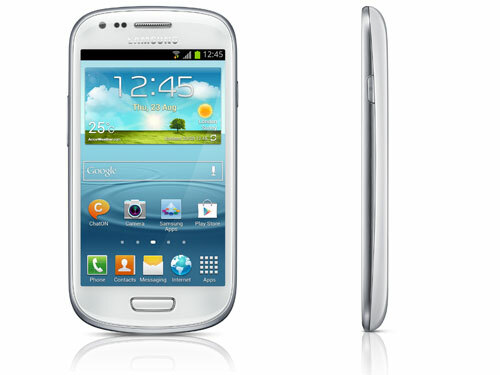 Samsung has officially unveiled the Galaxy S3 Mini, a 4-inch Android 4.1 Jelly Bean smartphone that sports a similar design to its bigger, flashier brother while dialling down the features and specs – and no doubt the price tag.
The S3 Mini's 4-inch Super AMOLED screen is 800 x 480 rather than HD, its camera is 5MP rather than 8MP and there's a 1GHz dual-core processor rather than the full-fat S3's quad-core 1.4GHz CPU. It comes with 8GB or 16GB of storage plus a microSD supporting up to 32GB extra, which the S3 senior offers 16GB, 32GB and soon 64GB of built-in space with the option to add an extra 64GB via a card. There's the same amount of RAM though: 1GB!
On the design front, it's a little thicker than the S3 at 9.9mm deep, although it weighs a little less at 111.5g. The battery is 1,500mAh rather than 2,100mAh.
No doubt this drop in power will disappoint some potential customers, but the S3 Mini looks like a solid phone in its own right. There's no word on the price or release date as yet, but we'd bet big that it'll be in the shops before Christmas – and at a significantly cheaper price than the non-Mini Galaxy S3.
Interested in one of these dinky devils? Feeling a bit let down by its specs? Let us know in the comments box below.
Today's main stories
Five of the best video cameras for skydiving
Stuff Office Cat's diary – 11/10/12
Sharp Aquos Phone Zeta is the world's first smartphone with an IGZO display