September issue of Stuff magazine out now
Become a super, sharp, shooter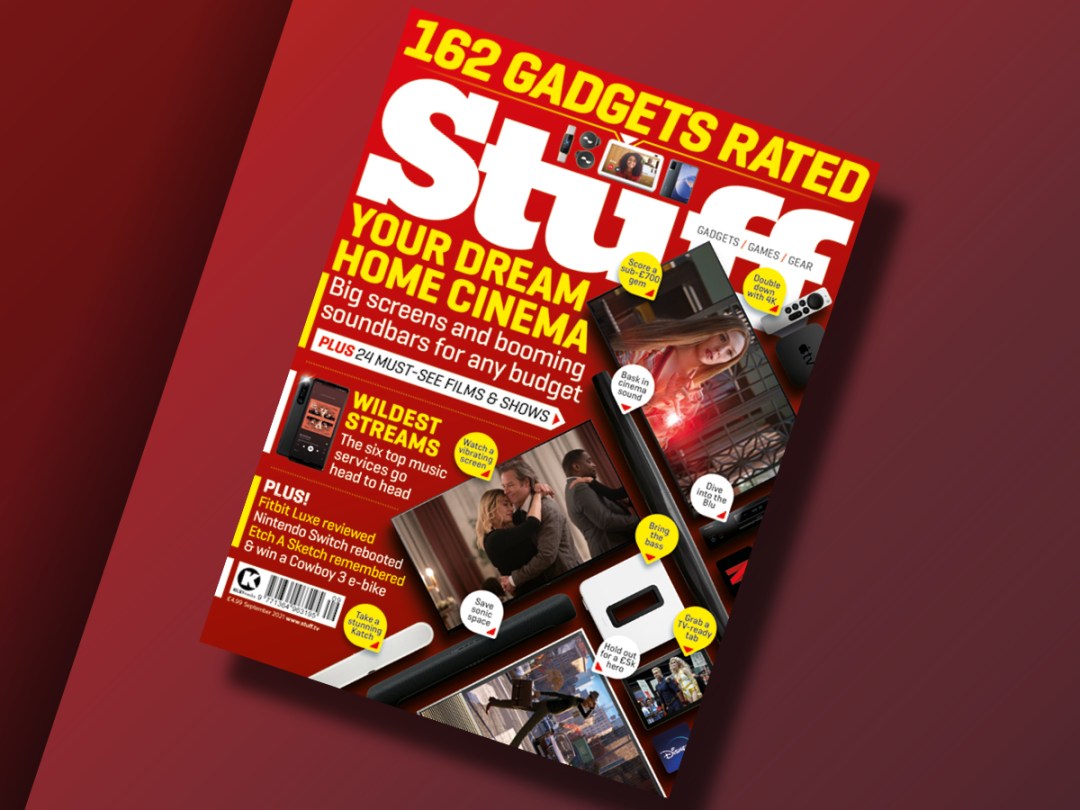 With a mind-boggling array of numbers and terminology, cameras can be an intimidating area of tech, so the September issue of Stuff – out now – aims to break down the barriers and turn you into a super, sharp, shooter.
If the leap into system cameras and swappable lenses still feels like a leap too far, we've also focused on some of the smartest mobile phones for photography, plus top tech and tips for aerial and action snaps too.
Not to mention the brand new Nikon Z5 and mesmerisingly powerful Canon EOS R5 also breaking cover alongside our photographic special brought to you in partnership with Amatuer Photographer. 
196 STAR-RATED GADGETS
It's not all cameras, though. You'll find a massive 196 star-rated gadgets plastered across the pages, including OnePlus back in the bargain hunt with the Nord, podcast mics tested by voiceover artists, Bluetooth speakers for under £150, and earphones with UV cleaning tech.
There's also the chance to win a £2995 AI exercise bike courtesy of our friends at The Bike Shop at Selfridges Oxford Street in London, running (well, cycling) until August 16. To be in with a chance, enter here.
LEGO SUPER MARIO WITH A SCHOOL KID
Elsewhere, we check out what happens when you break out some Lego Super Mario with a six-year-old, and even what it's like to don a VR headset and enter the world of Tony Stark, flying around as Iron Man.
You'll find our nine favourite footballs for a pre-season kickabout, how to get more from the iPhone SE, and we turn the clock back 25 years to the dawn of Microsoft Internet Explorer.
HOW TO GET YOUR COPY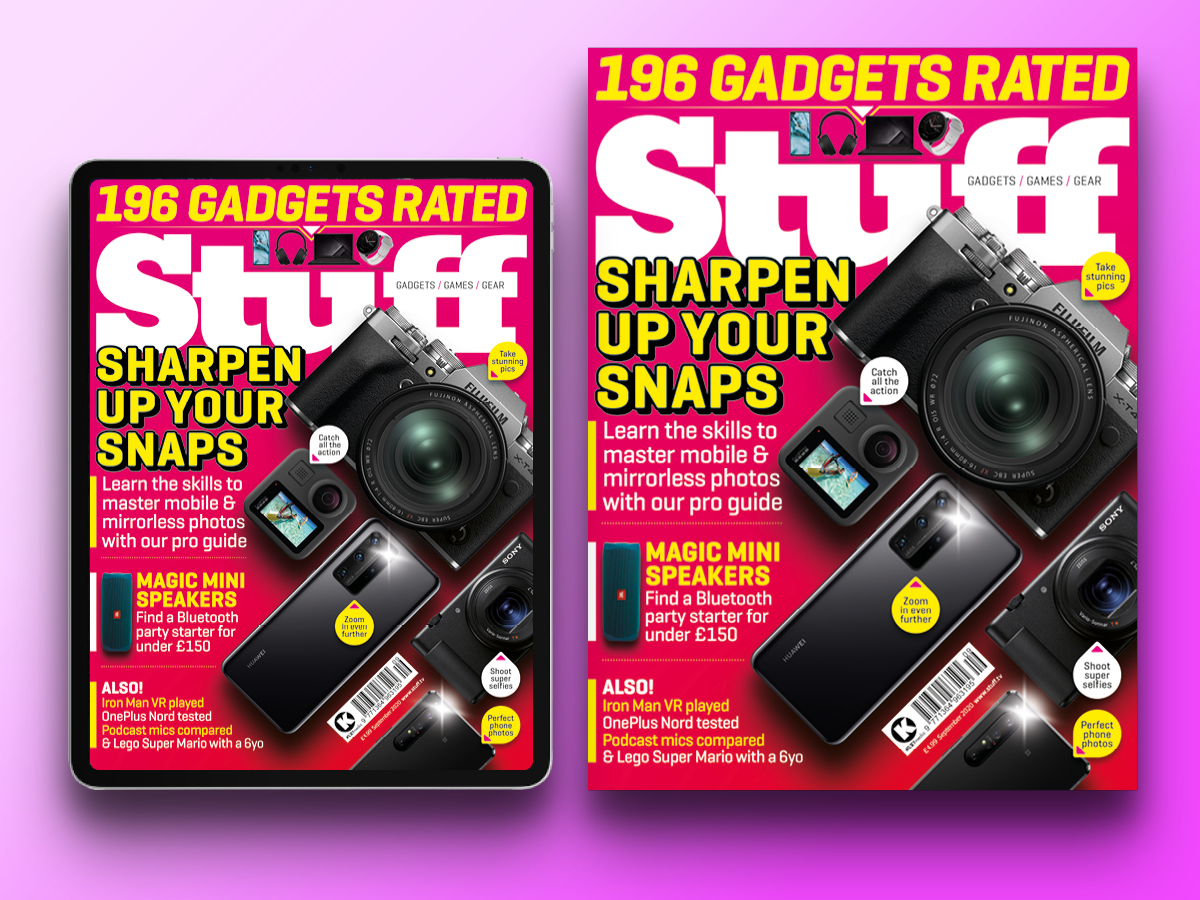 Do your bit to help support the high street by picking up Stuff from all (reasonably) good newsagents and supermarkets. Alternatively, subscribe now and pick between a print magazine delivered direct to your door, a digital edition sent direct to your devices, or – if you love us that much – a combined package of the pair. Alternatively, check out the Stuff iOS app, or for further print and digital goodness we continue to be on Readly and Pocketmags.
From the entire team, thank you for your support – especially as our recent garden gadgets issue has been named the best-selling magazine on Readly for the first six months of this year. Mega!