Sony miro and tipo smartphones join the Xperia clan
Well, that was quick – one day after we reported Sony's Facebook fast-forwarding frenzy, have its fans have got what they wanted?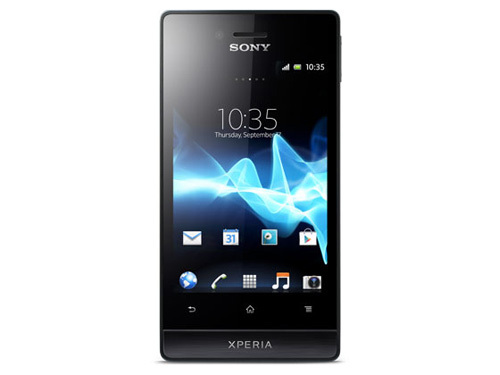 Hoping for a quad core Xperia S successor? Sorry – Sony's been beavering away at the Xperia miro and Xperia tipo and now we've got some official specs to join all that Facebook teasing and light-on-details YouTube ads.
And there's plenty to like. Both Sony smarties come running Ice Cream Sandwich and the Xperia miro sports a 3.5in 320×480 TFT display, respectable enough for a budget phone at least. It's just 110g and the dimensions are pretty pocket friendly too at 113 x 59.4 x 9.9mm.
Power-wise, you're looking at an 800 MHz Qualcomm processor and there's also a 5MP camera with LED flash. If the Xperia miro's specs aren't setting you alight, Sony's hoping the Facebook integration, forward facing "chat cam" and notification illuminations will swing it.
The Xperia tipo meanwhile is billed as the "hassle-free" phone – read, no frills. You get ICS, a 3.2in 320×480 display and 800MHz processor all squeezed into a 99.4g handset. Available in four colours – like the Xperia miro – Sony has also thrown a 3.2MP camera and five hours talk time into the bargain.
We say "bargain" – but UK pricing and availability has yet to be revealed. We're hoping they're cheap as chips, though. In the meantime, keep an eye on the Sony Facebook page. There were four boxes to unlock so there may be more to come.
This BBQ boat will withstand even the toughest of British summer downpours
Stiktu brings graffiti to augmented reality
Netflix on Wii U will use Gamepad for Remote Viewing