Sony VAIO Duo 11 tablet/laptop combo spied
Windows 8-powered device is an 11-inch tablet one moment and a compact notebook the next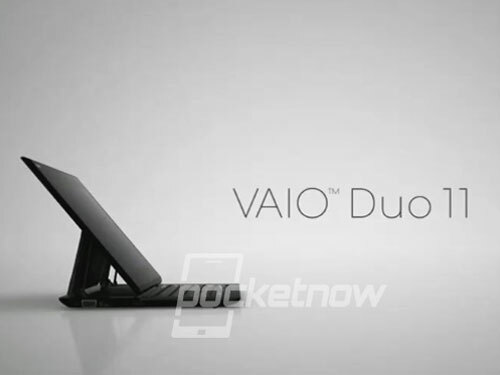 The first images of a new Sony laptop-cum-tablet have appeared on the web. The Sony VAIO Duo 11 runs Windows 8 and features an 11-inch tablet that can be docked with a super-skinny keyboard when you need to get some serious typing on the go. There's also a stylus for on-screen note-taking.
PocketNow, which posted the pictures, doesn't have too much information on the upcoming device, but does note that the keyboard is backlit (suggesting that the Duo 11 is a "premium" product) and that the Microsoft Office screen shown in one photo means that the device is running full Windows 8 rather than the tablet-focussed Windows 8 RT version.
We'll bring you more on the Duo 11 when Sony pulls the trigger on an official announcement. In the meantime, take a gander at these other upcoming Windows 8 devices.
[via PocketNow]
You may also like
nüüd iPad case's waterproofing blows our minds
Wii U rumoured to be landing November 18th
Samsung Galaxy Note 2 specs leaked