Sony's new Xperia Z4 Tablet has the world's brightest 2K screen
Not only that, but it's the thinnest 10in slate around
Sony hasn't held a press conference this year at MWC, but that doesn't mean it's been resting on its laurels – the new Xperia Z4 Tablet proves it.
Its predecessor, the Z2 Tablet, was released in March last year, and Sony's latest offering serves up improvements in every department.
The primary upgrade is its screen. A 10.1in affair, it trounces the 1080p screen of the Z2 Tablet and the Z3 Compact Tablet with a 2560 x 1600 (298ppi) display.
While the resolution bump might not make much of a noticeable difference during every day use on smartphones, we'll welcome the sharpness on a larger, less-forgiving 10in screen size. The slimmer bezels won't cause any complaints either.
Build-wise, the Z4 Tablet is also apparently the world's thinnest and lightest 10in tablet, measuring in at a svelte 6.1mm and tipping the scales at 389g for the Wi-Fi-only model.
Android Lollipop 5.0 should be happily taken care of by Qualcomm's 64-bit Snapdragon 810 octa-core processor and 3GB of RAM, while an 8MP rear camera and 5MP front-facing offering should serve up reasonable snaps. Not that we want to encourage tablet selfies, mind.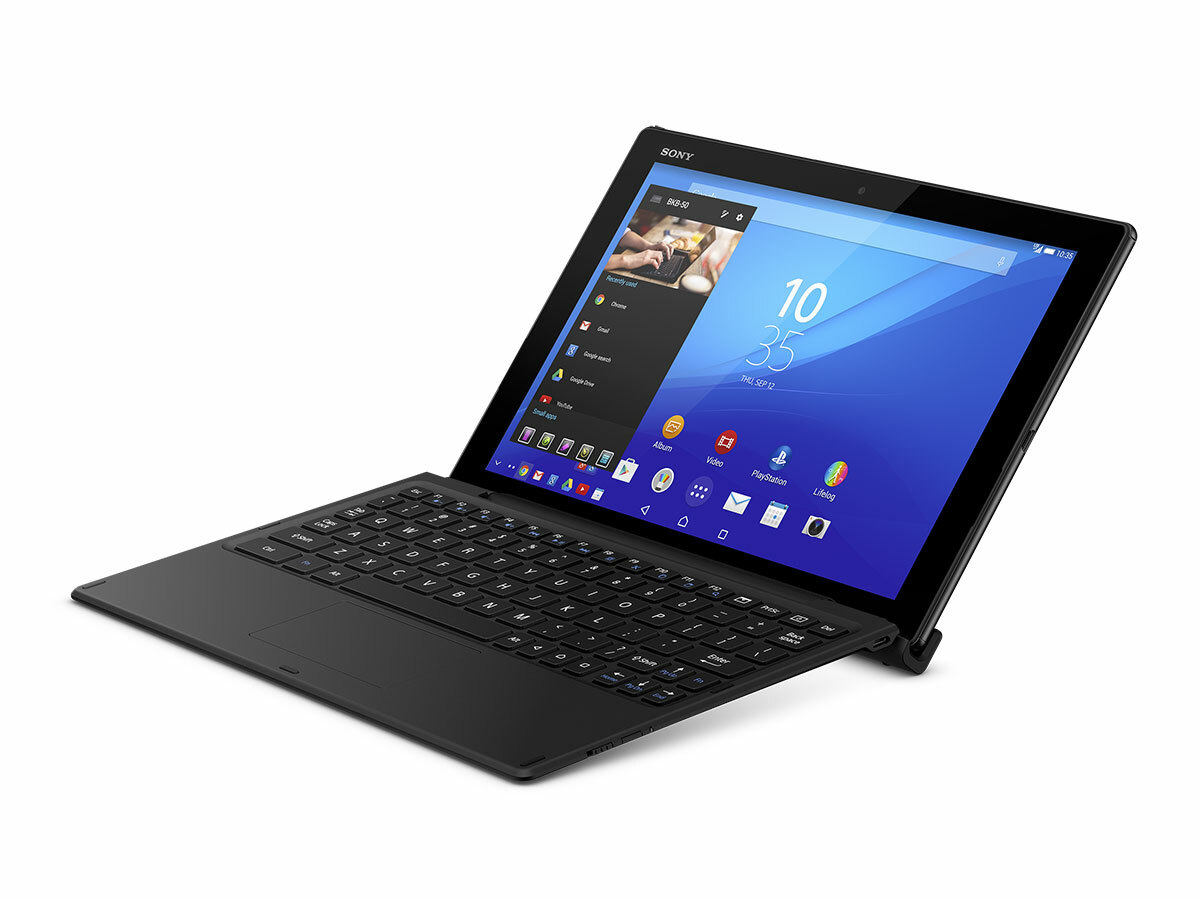 As with its predecessors, you can stream your PS4 games straight to the Z4 Tablet's screen using Sony's Remote Play app, and thanks to its improved waterproof powers (which include a naked, plug-free microUSB port), you can finally play Destiny in the bath.
A new Bluetooth keyboard attachment also transforms the Z4 Tablet into a miniature laptop, with dedicated buttons to bring up a list of customisable apps for slicker multitasking, along with a proper touch-sensitive trackpad.
There's no pricing or release date information at this stage, but Sony tells us it will hit shelves sometime in June. Stay tuned for more info, as and when we get it.