Star Wars-style hover bike coming to a street near you
A Californian research group is making the Star Wars speeder bike a reality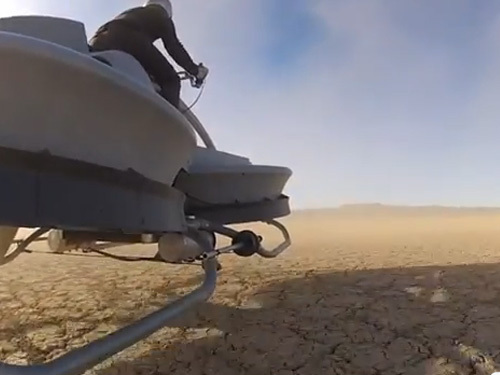 In Space Year 2013, as well as whizzing around on a jetpack, we'll be able to commute to work on a Return of the Jedi-style speeder bike.
That's if California-based research group Aerofex has anything to do with it. It's created a hover bike capable of flying 15 feet in the air at up to speeds of 30mph. Not quite enough to break the speed limit, but at least you could fly over pesky traffic jams and those never-ending motorway roadworks.
There are some caveats, though. The last time this hover bike took to the skies, it returned in flames. But as you can see in the video below, Aerofex's refined machine can now carve up those corners while remaining stable – so you won't need to write your will before riding it. Shame you can't hear the engine sound.
So, which will it be – jetpack or speeder bike? Let us know what your favoured space-age ride is on Twitter. Now we just need food pills and our fantasies of living in The Jetsons will be complete.
[via DVICE]
You may also like
Canon SX500 IS and SX160 IS unveiled
Apple wins advert-skipping patent