Super-slim Sony Walkman A845 available tomorrow
Sony has confirmed its thinnest Walkman yet will be on shelves from tomorrow, leading the way for two other new models coming in May and June.We first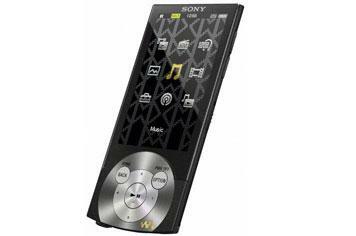 Sony has confirmed its thinnest Walkman yet will be on shelves from tomorrow, leading the way for two other new models coming in May and June.
We first spied the Sony A845 at CES in January, and measuring in at a skinnier-than-iPod touch 7.2mm thick with a 2.8-inch OLED screen, it's a looker to say the least.
But more than a pretty face, the A845 packs 16GB on-board storage, an A/V out cable for watching content on a bigger screen, albeit in standard def, and support for a wide range of file types, as well as being compatible with BBC iPlayer.
It's also the first UK MP3 player to support iPlayer's higher-quality (720×404) downloads.
You'll get 29 hours of audio playback or 9 hours of video, and you'll also get noise-cancelling headphones included in the box as well.
While you can get this little beauty from tomorrow, Sony has two other Walkmans coming to shops before the summer.
For sporty types, the W250 is wire-free and water-resistant MP3 player for use while training, when in the rain or even in the shower.
It's got 2GB on board memory, playlist support, and for those on-the-go, a quick charge of 3 minutes will give 90 minutes of listening time. A full charge will give you 11 hours, and it'll be available in May.
Following in June will be an entry-level MP3 player aimed at "young music lovers", with 18 hours of music playback, a choice of 2GB or 4GB storage options, an on-board voice recorder and it'll come in a choice of black, blue, pink or red.
Pricing is still to be confirmed for all models – we'll update you when we've heard back from Sony.