Swatch gets philosophical with its square What If collection
Swatch's new Bioceramic What If? Collection plays out an alternate and fun reality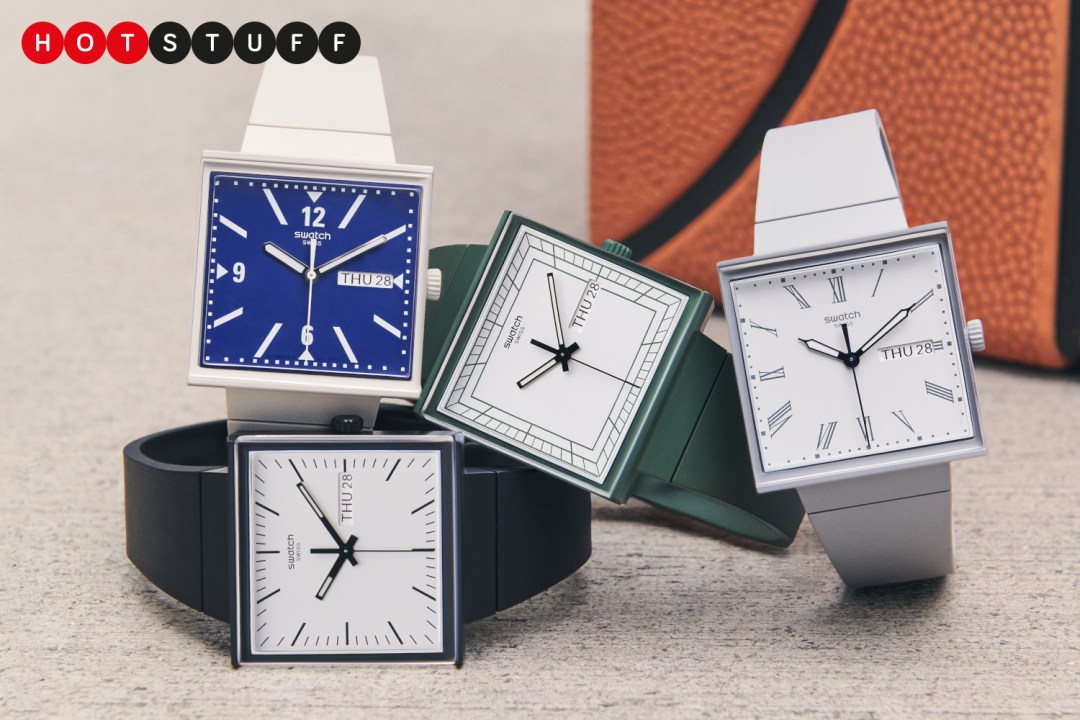 Forty years ago, in 1982, the founders of Swatch were faced with a huge decision – should their new revolutionary plastic watch be round or square? For the uninitiated, they chose round, and that fortunate decision paved the way for a bright, vibrant, and successful 40 years for the brand.
But Swatch's new collection, 'What If' imagines a world where a square Swatch was chosen, by revisiting the square watch prototype from 1982 to create an exciting new watch model.
The four styles stand out from Swatch's current lineup with strong, square edges and 33 × 33mm case.
The models all take inspiration from the very first Swatch models, with crisp, simple dials and cases in muted matte grey, green, beige, and black tones.
Their designs reflect the aesthetics from Swatch's first collection, but embraces the new, playful case shape.
I can see this new Swatch being very popular with collectors – it's a great combination of history, wearability, and fun.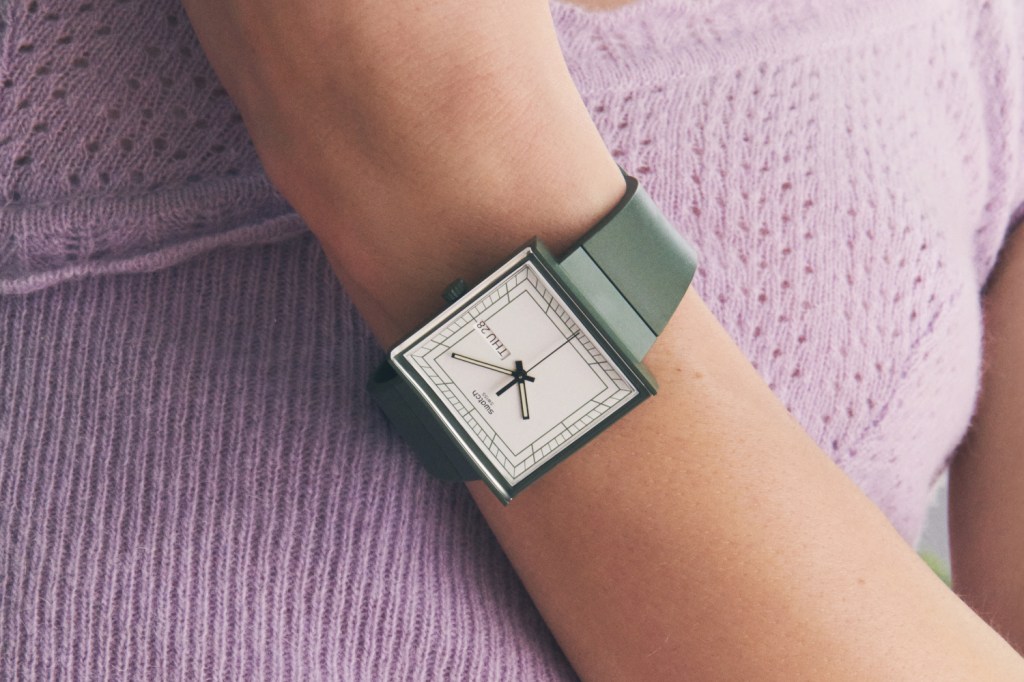 The unexpected collection was made possible by Swatch's innovative Bioceramic material. The Swiss watch giant combines ceramic powder with biosourced material to achieve enhanced strength and durability (it was the same material used in the MoonSwatch). This enhanced strength allowed Swatch to create the model's unique square design.
It's not just the case that's made from Bioceramic material – it is also used in the crown, and buckle.
Elsewhere, bio-sourced edge-to-edge glass provides a striking side view of the dial (a first for Swatch) and the hands feature lume for low-light legibility.
The new biosourced strap – another first for Swatch – hops on the integrated strap bandwagon that is so popular at the moment. You could, then, see this as a super-affordable alternative to the Nautilus and Royal Oak.
The final playful twist can be found on the case back. Each new battery cover features a dial from one of the four first 1983 Swatch watches created, paying tribute to the 40th anniversary of the GENT watch.
The What If collection is available to buy now from the Swatch website, priced at $110 in the US and £91 in the UK.