Take better photos, find your next phone and boost your Wi-Fi in Stuff's August issue – out now!
Available in shops and on your tablet right this very second. Don't delay!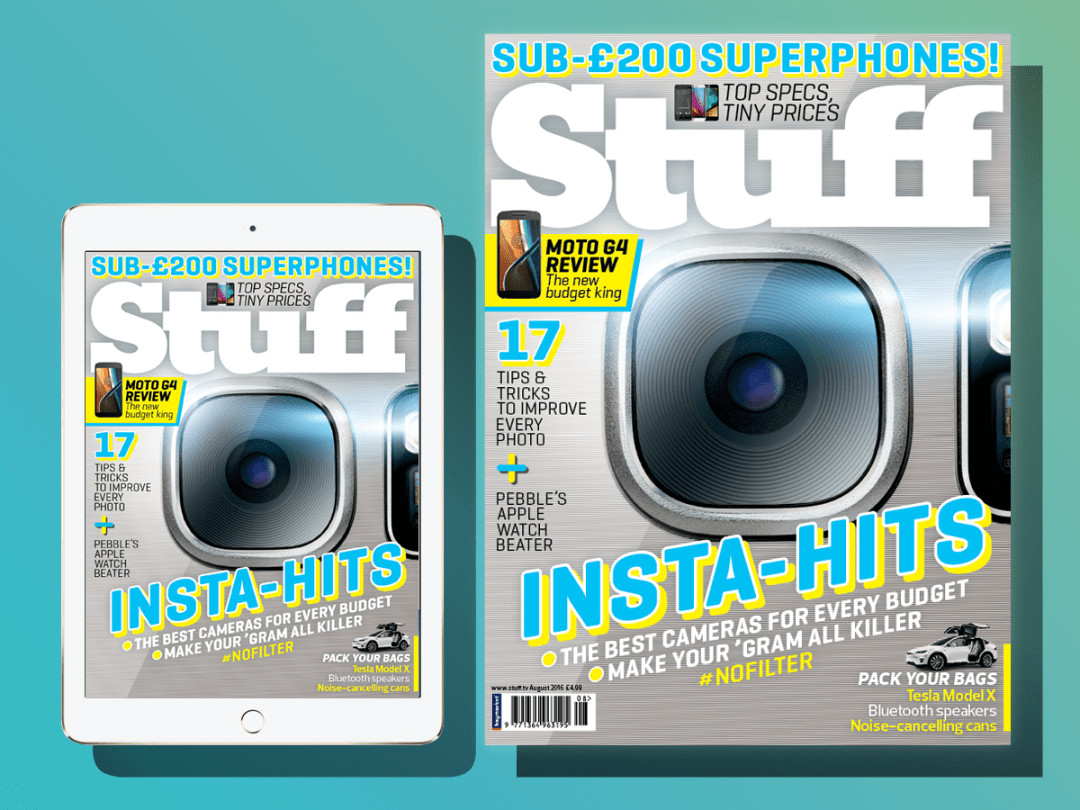 Stop pouting, put your phone down and pay attention. You can get back to your selfies in a minute. The new issue of Stuff is out today and buying a copy might actually improve those endless photos of your own boat.
Why? Because not only have we spoken to an Instagrammer with nearly 300k followers to get some photography tips on everything from scenery to selfies, we've rounded up the best cameras for every budget, from holiday-ready compacts to pro-pleasing DSLRs.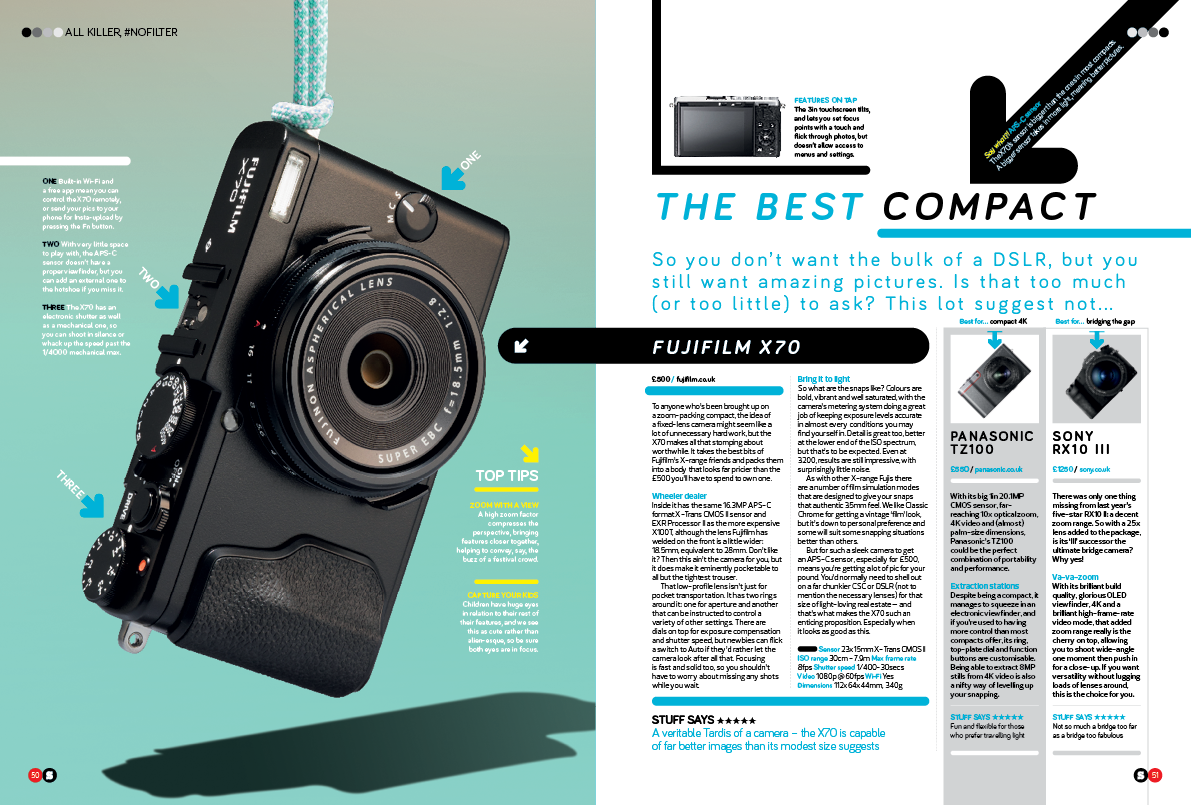 And if you're upgrading your snapper in time for a holiday we've collected together a whole load of gadgets for the kind of trips you might be getting ready to take, whether it's a short city break, a week by the beach, or an intrepid search for wildlife to snap on safari.
In Projects we'll tech you how to build your own drone, customise your smartphone and boost your home Wi-Fi, while there's another Playlist to keep you entertained, this month it's sports documentaries.
Down in the test labs this month we've had Tesla's awesome Model X, Moto's G4, LG's 360 Cam, (whisper it) a whole load of noise-cancelling headphones and loads more.
Don't forget, loads of this stuff can only be found by buying a copy of the mag, which you can pick up from both physical and digital newsstands right now.
Better still, why not subscribe? Right now you can get the first three issues for £1, with the mag delivered straight to your door. Just click here to take advantage of this unmissable deal.
Now you can also buy single issues of Stuff anywhere in the world, with free next-day delivery in the UK. Just click here to find out more.