Toshiba's DynaPad is thinner and lighter than the Surface Pro 4
And it's got a fancy stylus of its own to boot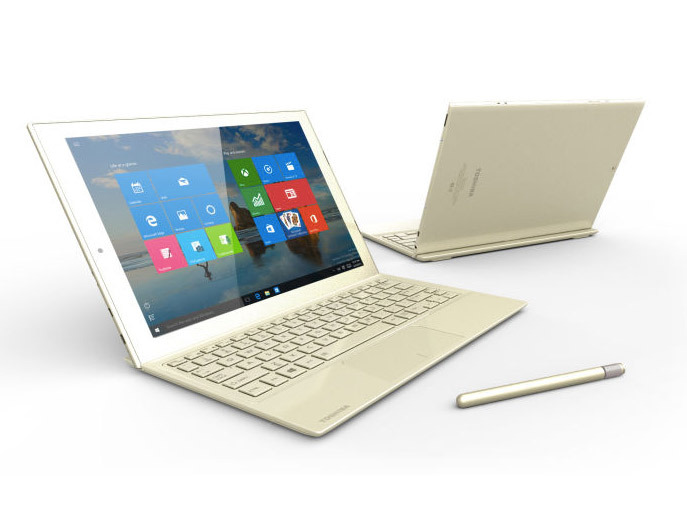 The Microsoft Surface Book and Surface Pro 4 are both lovely bits of kit, and they've marked the beginning of a torrent of similar Windows 10-powered hybrids – the latest of which is the Toshiba DynaPad.
Powered by a 1.44GHz Intel Atom processor, 4GB of RAM, and featuring a 12in 1080p display, it can't quite keep up with the Surface Pro 4 in the specs department.
What it does offer though, is portability. Toshiba tells us that this is the thinnest and lightest 12in Windows 10 tablet in the world, measuring in at 6.9mm and tipping the scales at 569g (minus the keyboard).
The DynaPad also has Wacom's digitiser tricks up its svelte sleeves, with the addition of a stylus with 2048 levels of pressure sensitivity, which Toshiba believes can replicate the feeling of writing on actual paper.
Palm-rejection technology is built into the screen itself, to ensure that nothing interferes with the pen in use, and it's got an anti-reflection and fingerprint-resistant coating for improved visibility.
The DynaPad won't be out in Europe until early 2016, but Japanese gadgeteers can pre-order it now for ¥130,000, which is around US$1080.