Ultima mastermind is back with Kickstarter-funded RPG
Richard "Lord British" Garriott seeks US$1,000,000 from backers to fund Shroud of the Avatar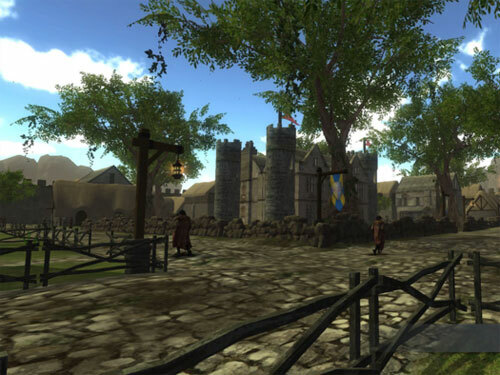 The Ultima games form the longest-running RPG series in computer gaming history, and today their creator took to Kickstarter in search of funds for a new title he promises will capture the spirit of those classic games.
Richard Garriott, popularly known by his in-game moniker Lord British, is seeking US$1,000,000 from backers for Shroud of the Avatar, and at the time of writing has received over $110,000. With 29 days left, he should reach that goal comfortably.
From the video posted on Kickstarter, Shroud of the Avatar appears to be very much an RPG from the old school, with the focus on providing a huge open world of possibilities, a fully developed background and culture and both solo and multiplayer modes. Garriott wants to take the focus off "grinding" (levelling up and improving your character) and put it instead on roleplaying and losing yourself in the world.
Shroud of the Avatar is planned for release on PC, Mac and Linux, with a projected launch date of October 2014.
[Shroud of the Avatar via Kickstarter]
You might also like
Volvo cars can spot cyclists and stop in emergencies
Asus Transformer All-in-One pairs a tablet with a desktop
Apple iPhone 5S and Samsung Galaxy S4 to come with wireless charging?