Ultimate set-up – football free zone
So England have predictably crashed out of the World Cup, therefore rendering the planet's greatest sporting spectacle a lame duck at a stroke. But do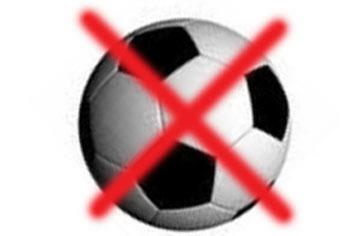 So England have predictably crashed out of the World Cup, therefore rendering the planet's greatest sporting spectacle a lame duck at a stroke. But don't worry, because there's plenty more to life than football…
Sony NEX-5
From £650, www.sony.co.uk
In the world of "compact system cameras" or whatever we're calling them this week, the Sony NEX-5 stands apart: not only is it gloriously small (yet packing a full size APS-C sensor), it boasts a selection of special shooting modes that'll turn you into a Rankin-class shutterbug in no time. The standout is Sweep Panorama, which lets you capture huge wide angle vistas in seconds (even in 3D!), but the NEX-5's advanced low light abilities make it a great companion for evenings out. Whack the tiny 16mm pancake lens on and you can even stick the entire thing in a jacket pocket – not bad for something capable of serving up DSLR-quality shots.
Samsung UE40C7000
£1800, www.samsung.com/uk
Banish those footie blues by watching a violent, emotionally-retarded action film on this fantastic gogglebox. This 40-inch LED backlit beauty delivers an amazing picture to begin with – including rapier-sharp images from its built-in Freeview HD tuner – but it's also fully specced up for 3D. Now, there's not a whole lot of 3D stuff to watch at the moment (although if you bought the Sony NEX-5 above you can create your own depth-filled panorama shots), but that's going to change rapidly. Get this telly and you'll be ready for the 3D revolution – which we can assure you WILL be televised. Read our review here.
KitSound Boom Dock
£100, www.amazon.co.uk
Affordable iPod speaker docks usually serve up as much sonic power as a gnat fart, but not so the Boom Dock. It chucks out a deep, bassy sound that outdoes many of its far pricier rivals, making it an ideal music-box for outdoor barbecues and pool parties and other enjoyable events that have nothing to do with football. It's not the most refined of sounds, but it's hard to think of anything better for £100. The dock is compatible with all current iPods and (in flight mode) the iPhone, while the line input means you can hook up pretty much any other stereo source. There's even an AM/FM radio squeezed in for good measure. Read our review here.
Xbox 360 Slim
£200, www.xbox.com
The Xbox 360 is an ace games console, but (our model at least) produces roughly the same amount of noise as a hovercraft pulling out of Folkestone. So it's great to see that Microsoft has conjured up this skinny wee beauty, a new Xbox 360 that turns down the volume but retains all the stuff we actually like. There's no power brick this time either (the power supply is housed inside the body) and Wi-Fi is now standard rather than a pricy option. We like – but do note it's not on sale until 16 July in the UK.
Wrong article? Check out all these footy stories on Stuff.tv
– Rewind to the last World Cup (2006)
– Fooball Manager 2010 handheld
– World Cup – 5 things you must do