Unboxed – Modu
After no less than two years of crawling down the pipeline, the UK version of the modular Modu phone has arrived at Stuff Towers with a wardrobe of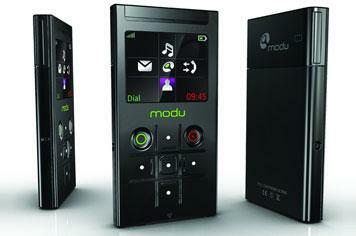 After no less than two years of crawling down the pipeline, the UK version of the modular Modu phone has arrived at Stuff Towers with a wardrobe of its finest jackets. The idea is simple: you buy the weeny phone module (available for £130 SIM-free from Purelygadgets.co.uk), then slip it into your choice of several optional jackets, which cost between £30 and £50 each. It's a novel concept – but is it too leftfield to survive in the age of the smartphone? Let's have a look:
The Modu (front) and its jackets arrive in no fewer than five geek-pleasing boxes, a record for an unboxing according to our records. 
The main Modu unit comes with a team of the usual accessories – headphones, charger, USB cable and a protective coat. But that's just an undergarment in comparison to its selection of 'jackets'…
We were sent the 'Shiny', 'Express Flower, 'Express Butterfly' and 'Sports' jackets. These are all quite cheap and plasticky, but the Modu slips in and out of them with ease. Plus, it's handy to have number keys…
The Modu dressed up for a night on the town in its 'Shiny' jacket. Hopefully nowhere too plush though – the budget build and weeny screen won't see it get mistaken for a Vertu.
The 'Sports' jacket (front) is the best of the jackets, converting your Modu into a workout-friendly armband. Storage is a decent 2GB, though we're yet to audition its sound quality.
As nice as its wardrobe is, we're quite fond of using the Modu in its naked form. It's by far the smallest phone we've seen, and weighs only 40g. Now, which pocket did we put it in…