Video review – Nokia Booklet 3G
As far as good looking netbooks go, the 10-inch Nokia Booklet 3G is one of the best, complete with a smooth aluminium chassis. So naturally, we jumped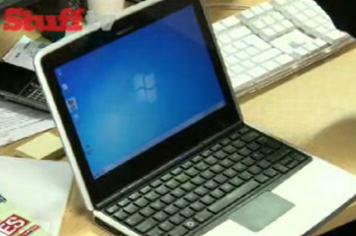 As far as good looking netbooks go, the 10-inch Nokia Booklet 3G is one of the best, complete with a smooth aluminium chassis. So naturally, we jumped at the opportunity to grab a video with Nokia's first foray into the netbook arena.
Given it's £650 price tag, the Booklet 3G is automatically parachuted into the premium category for netbooks. But are its features – Windows 7, 720p screen, SIM functionality, 3G modem, Wireless N, A-GPS, HDMI port and a whopping 10+ hour battery life – enough to justify that price tag? Especially as there's no ethernet port and it comes packing a slower Atom processor than the majority of its cheaper rivals.
Check out our video review and see for yourself if its worth that heavy-duty price tag, and be sure to tell us what you think in the comments below. And if a video isn't enough, you can read all about it too.