Video review – Sony Walkman A845
A couple of weeks ago Sony announced it would be pulling the covers off its skinniest Walkman yet, the A845, which we first laid eyes on at CES. And n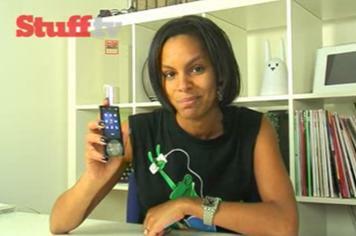 A couple of weeks ago Sony announced it would be pulling the covers off its skinniest Walkman yet, the A845, which we first laid eyes on at CES. And now we've managed to bag one and show off its good looks in a video review.
And when we say skinny, we mean skinny. Measuring 7.2mm thick and weighing 62 grams, it really is a featherweight MP3 player.
It's not all beauty, though. Throw in BBC iPlayer compatibility, noise-cancelling technology and the option to hook it up to your TV with the optional A/V out cable and the A845 has the potential to become seriously coveted kit.
It also boasts 29 hours of audio playback, 9 hours of video and a stunning 2.8-inch OLED screen. But don't just take our word for it, check it out for yourself in our video review.
Are you a fan of the Sony Walkman series? Read the latest about two other new and upcoming Walkman models due later this year.
And as always, be sure to tell us your thoughts in the comments section below – will you be buying Sony's latest Walkman?