Virgin TV Anywhere service and app give you on-the-go telly
Now you can watch live TV and on demand videos anywhere online or with this new iOS app and online service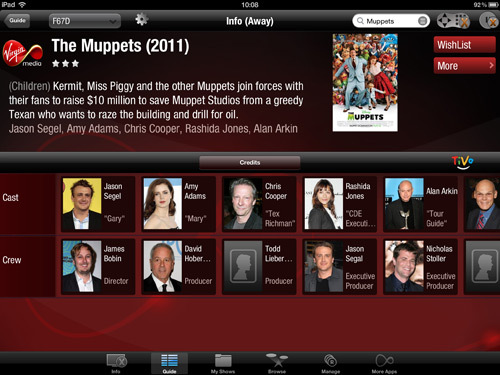 If you're a Virgin Media customer who's been gazing with envious eyes at the Sky Go service, your moment has come – Virgin TV Anywhere is a new online service that lets you, well… watch TV anywhere.
The Virgin TV Anywhere app – in iOS format only for now – will stream around 30 channels live plus about 2000 hours of on demand videos – all for free. For those with TiVo there are extras like My Shows for recording, deleting or editing your recorded shows remotely.
The app will use adaptive steaming technology to avoid the jerky playback a poor connection can create while offering the best quality when you're well connected. The service and free app will launch in autumn 2012 with more channels and features following in 2013.
You may also like
How to make a watermelon explode with your mind