Weekend spend – Gyro Flyer R/C Helicopter
We've all had a play with a remote controlled helicopter and let's face it, it usually doesn't end well.The Gyro Flyer takes the hard work out of flyi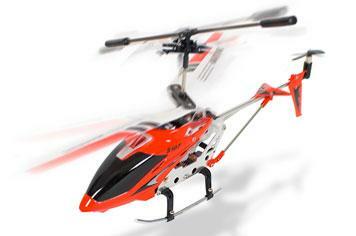 We've all had a play with a remote controlled helicopter and let's face it, it usually doesn't end well.
The Gyro Flyer takes the hard work out of flying with its onboard gyroscope which keeps things nice and steady so that within minutes you'll be piloting it like a pro. And soon after that you'll be radioing the cat to request a fly-by…
It's not your average polystyrene-bodied affair either, built instead with a sturdy metal chassis. So even if it turns out that you really should be banned from the skies, at least the Gyro flyer will live to fly another day.
The Gyro Flyer R/C Helicopter is £40 from firebox.com