Weekend spend – Philips SpotOn LED light
We have many deep, dark and dusty cupboards here at Stuff Towers, full of gadgets from yesteryear.So deep in fact, that sometimes fishing out things a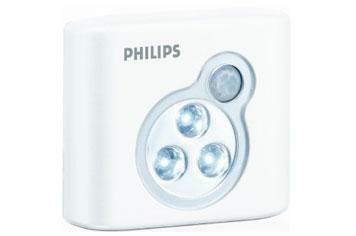 We have many deep, dark and dusty cupboards here at Stuff Towers, full of gadgets from yesteryear.
So deep in fact, that sometimes fishing out things at the back can be a tricky proposition. We need something to illuminate the situation.
The Philips SpotOn LED light looks like just the ticket. Its three LEDs wil light the darkest of nooks, and because it's battery powered, you can stick it where you like – no connection needed.
Finding a switch in the dark can be tricky too, so it doesn't have one – instead it uses a motion sensor to detect when you open that cupboard door or walk down that gloomy hallway. Why aren't all lights like this?
Get yours for £6 inc delivery + batteries from amazon.co.uk