World Cup – 5 things you must do
With 64 matches over 31 days, featuring 736 players from 32 nations, the World Cup is going to be incredibly busy. We can't help you plan your life ar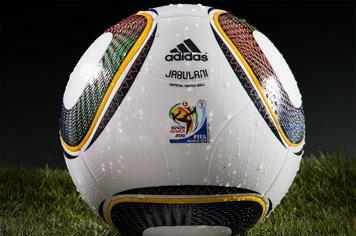 With 64 matches over 31 days, featuring 736 players from 32 nations, the World Cup is going to be incredibly busy. We can't help you plan your life around the world's most prestigious football tournament, but our list will help you make this year's competition even more memorable. Get ready for kick off…
1. Go on a Foursquare World Cup crawl
For ten days between tomorrow and June 21 there'll be three World Cup games a day at 12.30pm, 3pm and 7.30pm UK time. This is the perfect opportunity for a Foursquare crawl. Download it onto your mobile, head into town and use the "nearby tips" and friend "check-ins" to find places to watch. You might even get the "swarm badge" – that's when 50 or more people end up in the same place at the same time.
2. Organise a human table football match
Table football and real five-a-side matches bring out the competitive monster in everyone. But combine the two in one of these giant inflatable arenas (prices vary, humantablefootball.co.uk) and you'll be able to use a "team building" day to get the whole office in full World Cup spirits. Your next challenge is to convince the boss to get an office TV for "all-important research" purposes. Good luck…
3. Host a World Cup gaming marathon
Yes, you can set the whole thing up on EA's 2010 FIFA World Cup for PS3 and Xbox 360. First, buy a replica World Cup trophy (£150, subsidesports.com). Now invite plenty of friends and host a live online draw (random-draw.com).
4. Prepare your HD setup
The Beeb and ITV will be broadcasting almost all of the World Cup's 64 matches in HD, so make sure you're prepared. Check the map at freeview.co.uk to see if you can get Freeview HD through your aerial – about half the country will be covered by the time the tournament kicks off. If your area is covered, a Humax HD-FOX T2 will tune you in. If it isn't, Freesat, Virgin and Sky all offer access to both channels.
5. Watch a game in a 3D cinema
Sadly, there'll be no live 3D broadcasts of World Cup games in the UK for your new Samsung UE40C7000 to take on. But Fifa has announced that eight games will be shown live in 3D at 50 cinemas and five "entertainment venues" around the country. England's group matches aren't being filmed by Sony's high-tech cams, but you could see a 3D Rooney if they go to the next round.
More stories on Stuff.tv
– Rewind to the last World Cup (2006)
– Fooball Manager 2010 handheld