Acer Spin 713 review
An all-round Chromebook star perfect for productivity on the ago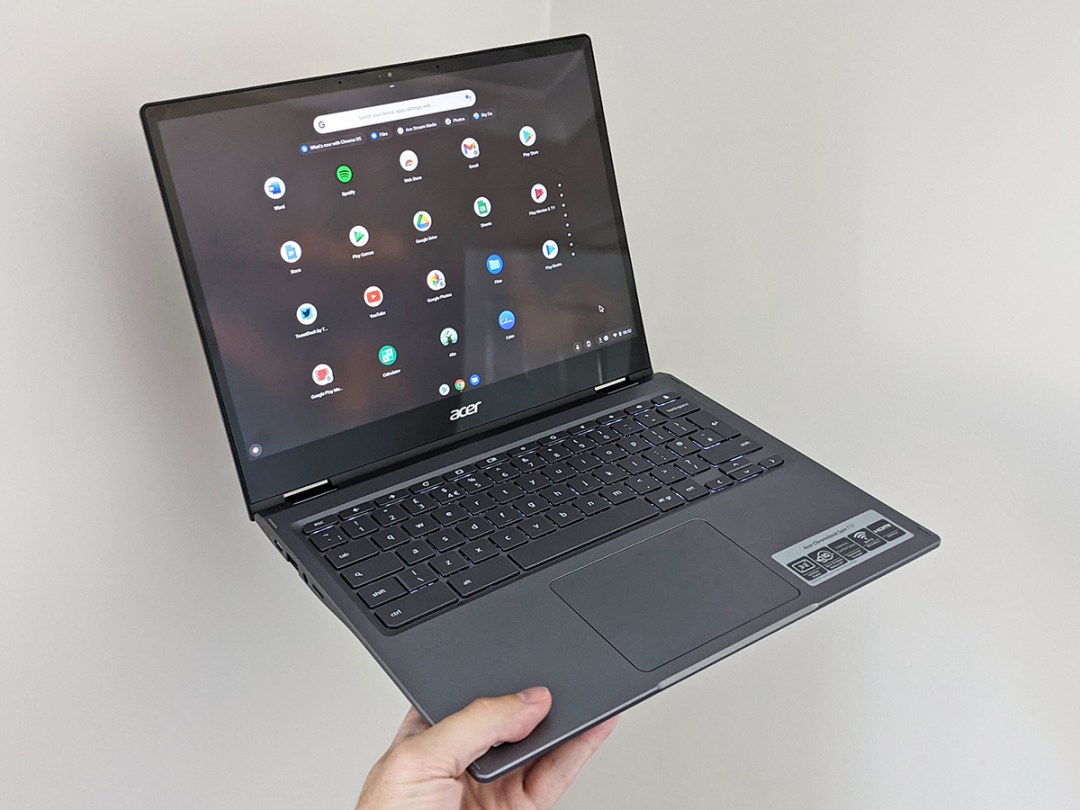 If you think a Chromebook is the way to go for your next laptop, then the Acer Spin 713 has got to be a strong contender: it's ideal for those looking for a productivity workhorse, or something to get them through college or university, or as a mobile, portable option for lightweight computing on the go.
It's in the mid-range section of the Chromebook market in terms of cost, with the internal specs and build quality to match, so this is a laptop that's going to suit those who are happy to pay a little more than bargain basement pricing for a bit of additional style and performance. You also get that fold-over, makeshift tablet mode with the 13.5-inch display, which isn't available on all Chromebooks.
We're going to assume you've already weighed up the Chromebook vs Windows vs Mac angles, but in short these Google-powered laptops are perfect if you do all your computing in a browser, and don't need the functionality that full-scale desktop applications give you (for managing massive media libraries, giant Excel spreadsheets, or Photoshop files).
Acer Spin 713: Price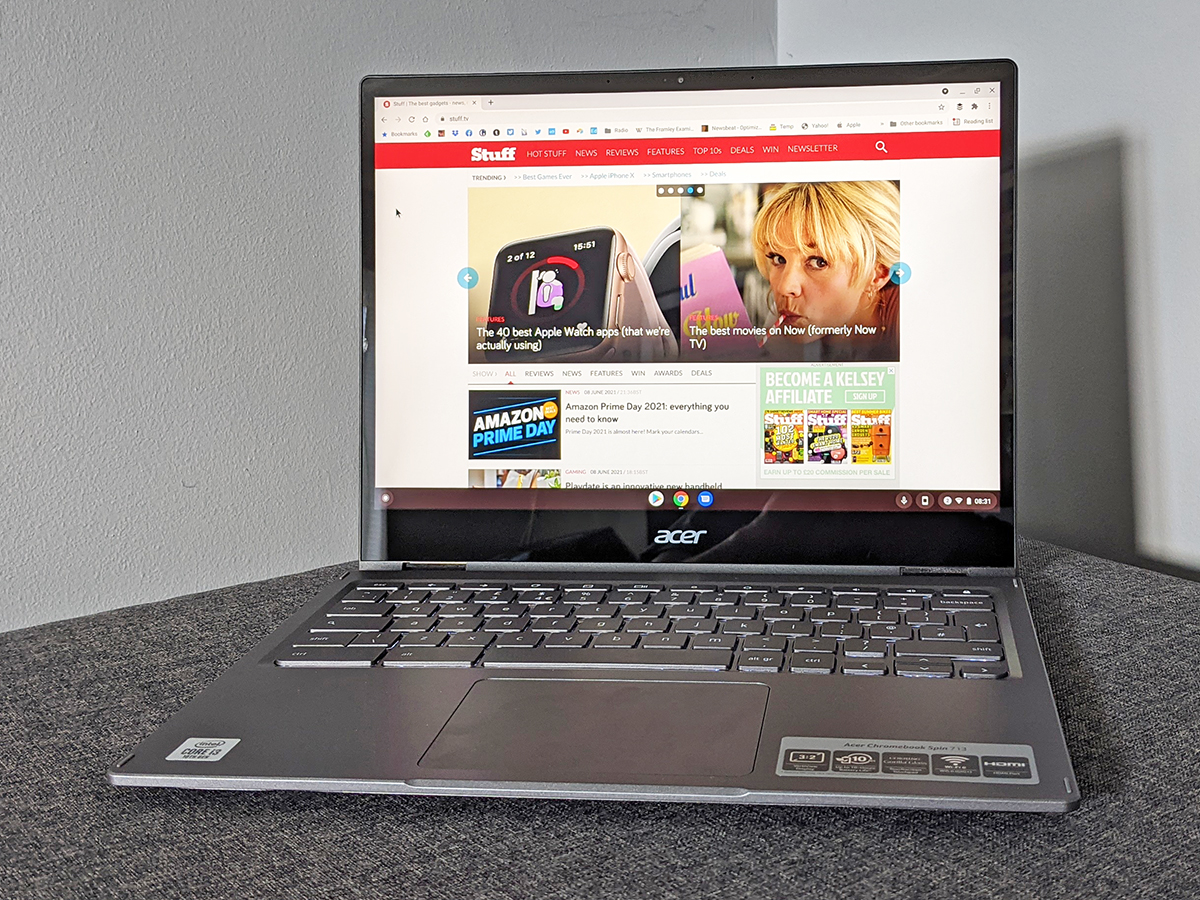 Depending on the spec you go for, the Acer Spin 713 covers a wide range of price points – in the £500-£800 range at the time of writing, looking at the deals online.
The model we're reviewing here (the Intel i3-10110U processor one for reference), should set you back just under £600 if you buy it on the web.
You can of course buy some dirt cheap Chromebooks, which means this laptop looks on the expensive side, considering the software and the capabilities are the same no matter how much your Chromebook costs.
On a Chrome OS computer like this, spending more usually means less lag with dozens of tabs and Android apps open, better quality materials, and improved connectivity options, and the Acer Spin 713 scores highly in all of those areas.
Consider the HDMI output port, for example, or the screen that rotates through 360 degrees so you can use it in a tent or tablet mode as well as a regular laptop, or the brushed aluminium finish – these all help to justify the price. You can get plenty of cheaper Chromebooks at the moment, but in terms of value for money, this is hard to beat.
The IdeaPad Flex 5i from Lenovo is certainly worth checking out at a slightly lower price point though – it offers a lot of the same features, including the 360-degree screen and the same Intel processor, though we think the Acer just edges it in terms of design aesthetics, and it has a display that's a little larger too.
Acer Spin 713: Features
The Acer Spin 713 offers plenty of features to tempt you into a purchase.
We've mentioned that fold-over display, which is a beauty – bright, vivid and pin-sharp. It also uses the taller 16:10 aspect ratio we prefer for working and web browsing (though it's not quite as good as 16:9 for your binge watching). It's a touchscreen panel too, giving you even more flexibility when it comes to interacting with your Chromebook.
When it comes to the keyboard and trackpad experience, there's a more premium feel here than we've experienced on many Chromebooks, and there's some subtle backlighting to the keys too – all signs that you're paying more than the £300-£500 that the cheapest Chromebooks are currently going for.
Ports are really well catered for, and you've got the HDMI output we've already mentioned for hooking up a second monitor or a big screen TV, as well as two small USB-C slots, one bigger USB-A slot, a headphone jack and even a microSD card reader. If you've got a lot of other gadgets to connect up, this could well be the Chromebook for you.
Acer says you can expect around 10 hours of use from this laptop, and that more or less matches with what we experienced while we were using it. That's enough for a long haul flight plus time at the airport, or for a whole day away from the office, and we don't think you're going to get any kind of battery anxiety from using the Acer Spin 713.
The Chrome OS software continues to improve and expand, adding better support for Android apps as well as tighter integration with your phone (as long as you've got an Android phone). These are perfect laptops if you've heavily invested in Google's ecosystems, and spend all day inside Gmail, Google Docs, YouTube and Google's long list of other apps and services.
Acer Spin 713: Comparisons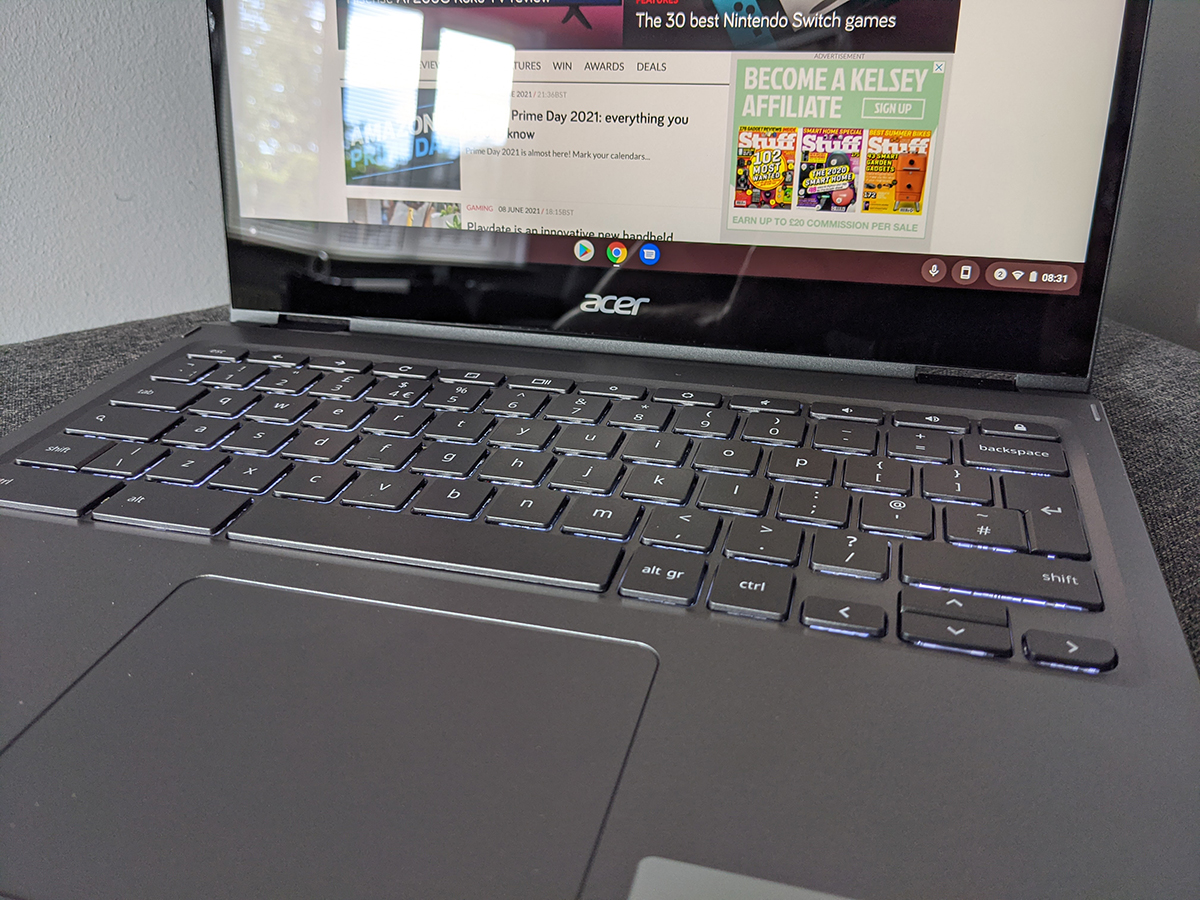 There's no shortage of Chromebooks on the market at the moment, with the likes of Acer, Asus, HP and Lenovo pumping out plenty of models for your consideration. We mentioned the slightly smaller, slightly cheaper Lenovo IdeaPad Flex 5i higher up, which is very similar to this and is worth a look.
If you definitely want that rotating, hinged display then the HP x360 series might also appeal: those Chromebooks are smaller, cheaper and less powerful than this one from Acer, so perhaps better suited to media consumption on the go rather than working through documents and spreadsheets.
The Asus Flip C434 is a solid rival for your money – it looks the part, it offers as much power as the Acer model we've got here, the display is slightly bigger, and it's around the same price. Remember that the software is the same across all these Chromebooks, so you're really choosing based on design, size and features.
The 8GB of RAM and 128GB of storage that comes with the Acer Spin 713 is matched by the Asus Flip C434, so there's not much to choose between these two laptops at all. In the end it might come down to your brand loyalty and any special deals on pricing that you might come across on the web.
Acer Spin 713: Verdict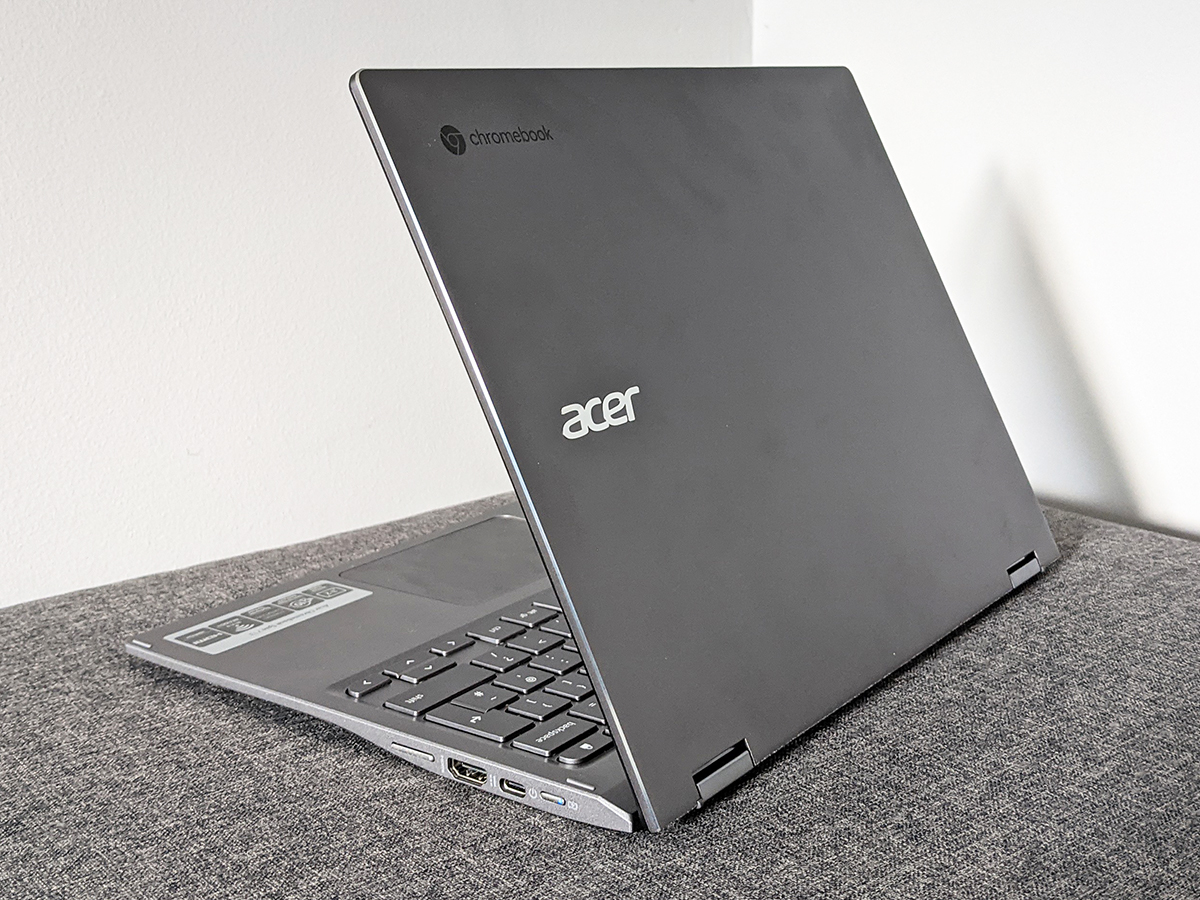 The Acer Spin 713 is an impressive Chromebook from just about any angle. It's hard to find anything to complain about at all, though there are certainly more affordable models out there if you want to save yourself some cash.
The size and the specs of this particular model make it ideal for office work, students, and anyone who needs a Chromebook that's a bit more serious and polished. It does the fun stuff too, but it's built for keeping you connected and productive wherever you are.
The Competition
If you want a light and stylish laptop and spend most of your time in the cloud, it's for you.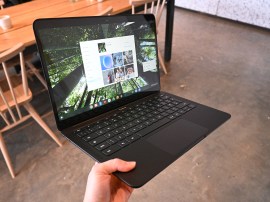 Tech specs
| | |
| --- | --- |
| Display | 13.5in 2256 x 1504 60Hz IPS |
| RAM | 8GB |
| Storage | 128GB |
| Battery | Up to 10 hours |
| Connectivity | Bluetooth 5.0, Wi-fi 6,HDMI, USB 3.0, 2x USB 3.2, USB-C |
| OS | Chrome OS |
| Dimensions | 16.80 x 300.6 x 235mm |
| Weight | 1.37kg |
Stuff Says…
A polished, portable and impressive Chromebook
Good Stuff
Excellent, vibrant display
Impressive battery life
Versatile, folding form factor
Bad Stuff
Quite thick display bezels
No desktop applications
Not the cheapest Chromebook