Amazon Echo Plus review
The true all-rounder of the Echo family does it all - but do you actually need it?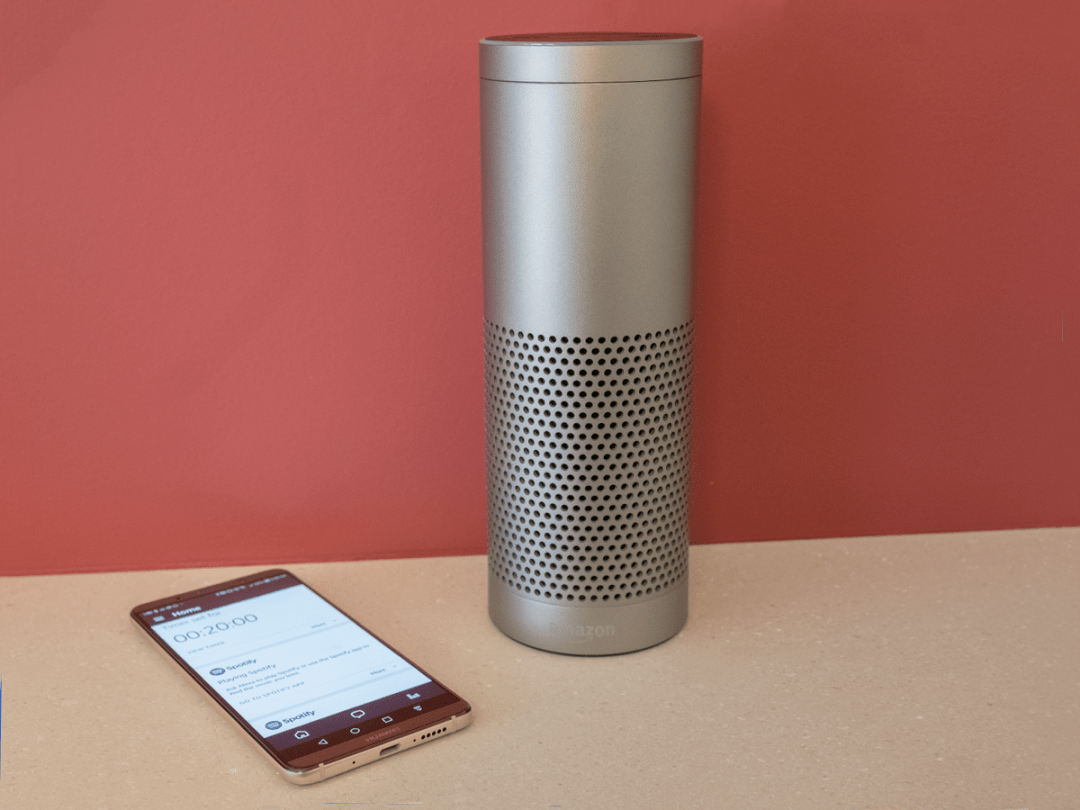 The Amazon Echo Plus is like a car that's just had its MOT done.
Sure, it's technically better than before. The tyres have more grip, both rear lights now work and the gearstick doesn't wobble around. But you certainly don't feel like you've got a new motor.
In the Echo Plus' case, it sounds a fair bit better than either the 1st- or 2nd-gen Echo, it has enhanced smart home skills which make it a bit easier to use and it costs less than the original Echo did.
All of which is great. But whether any of those advantages are worth the extra cash you'll pay for it is a different matter.
THE CURRENT ECHO LINE-UP
Confused by what's available in Echo-land? Here's your quick guide:
Amazon Echo Plus (£139.99)
The best sound quality, plus a built-in smart home hub which makes it easier to connect connected kit. Looks like a tube of Pringles.
Amazon Echo (2nd-gen) (£89.99)
Improved sound quality over the 1st-gen model (Amazon says), plus a new, more compact design and variety of finishes. Much cheaper than before, too.
You'll need to hook it up to another speaker if you want top-notch music, but it otherwise does everything the 2nd-gen Echo does. Unchanged for a year now.
An Echo with a 7in screen for video calls and displaying info. Sound quality not its strong point.
Like an Echo Show but smaller and cheaper, with a 2.5in screen. Not really designed for music. Out in the US in December but not yet available elsewhere.
Weird little camera thing that takes photos of you and tells you if what you're wearing is on-trend. Only available in the US, by invitation.
DESIGN AND BUILD: DEJA-VU TIME
You'll find me returning to one particular theme throughout this review – namely that the Echo Plus improves on the original Echo without always going far enough. And its design is one such example of that.
Externally it looks almost identical to the original first-gen Echo. The dimensions are the same, it has the same plastic build with speaker-grille-holes covering its lower half and it has the same volume/notifications ring round the top. There are no stylistic changes here, save that in now comes in silver as well as black and white.
There's nothing wrong with the design as such, but the new 2nd-gen Echo, which is available for £50 less than the Plus, has been visually overhauled, getting an array of different colours and finishes. Given that the Plus is the more expensive model, it's frustrating that you don't get the same variety here.
The lack of visual flair here also leaves it lagging behind the Google Home, Apple HomePod and Sonos One on this front. Two years is a long time in gadget-land, and that industrial cylinder look just no longer cuts it.
Functionally, it is slightly improved over the 1st-gen Echo. As with the 2nd-gen and the Dot, it has a 3.5mm audio-out socket, meaning you can plug it into external speakers if the Plus' audio quality isn't hot enough for you. On top there's a mic button (which you might well use sometimes) and an action button (which you almost certainly won't).
Internally, it's a different matter: the Plus has a new speaker set-up consisting of a 2.5in woofer and 0.8in tweeter. It also now has seven microphones, arranged such that the Echo will more easily here you from across the room or when there's background noise.
SMART HOME SKILLS: JOB HALF-DONE
The Echo Plus' main selling point is its enhanced smart ability. Whereas previous Echo devices have hooked up to your existing connected lights, security cams and whatnot, the Plus has its own dedicated smart home hub, meaning it can control them all itself.
In theory, this means that you could buy a Philips Hue lightbulb, for instance, and connect it the Echo Plus – rather than having to buy Philips' own Hue hub for another £50. It could also mean you avoid the need for a bunch of different hubs fighting for space around your router.
In practice, it's only partially successful, at least so far.
The problem is that the Echo Plus' internal hub works only with devices using the ZigBee standard, and not rivals such as Z-Wave. This covers some smart home products, but by no means all; there's a list available here, but it basically involves Hue lights, Hive and Samsung SmartThings plugs and not a lot else.
You can of course connect almost every other smart home device up as you would have done before, but you're probably still going to need a hub for each one.
If you have hooked up a device directly to the Plus, you'll now be able to use the Alexa app to control it. Only the level of control you get is in some cases nowhere near what you'd get via the device's actual app. The Hue app, for instance, will let you choose any one of thousands of colour tones, whereas via the Alexa app that's just not possible.
What you're left is, once more, the feeling that it's a nice idea which just hasn't been properly executed yet. In time the Plus may well offer significant advantages over the 2nd-gen Echo and Dot, but right now they're marginal unless you're literally starting out in the smart home world and want to just dip your toe in the water with one bulb and a plug.
SOUND QUALITY: THE BEST-SOUNDING ECHO YET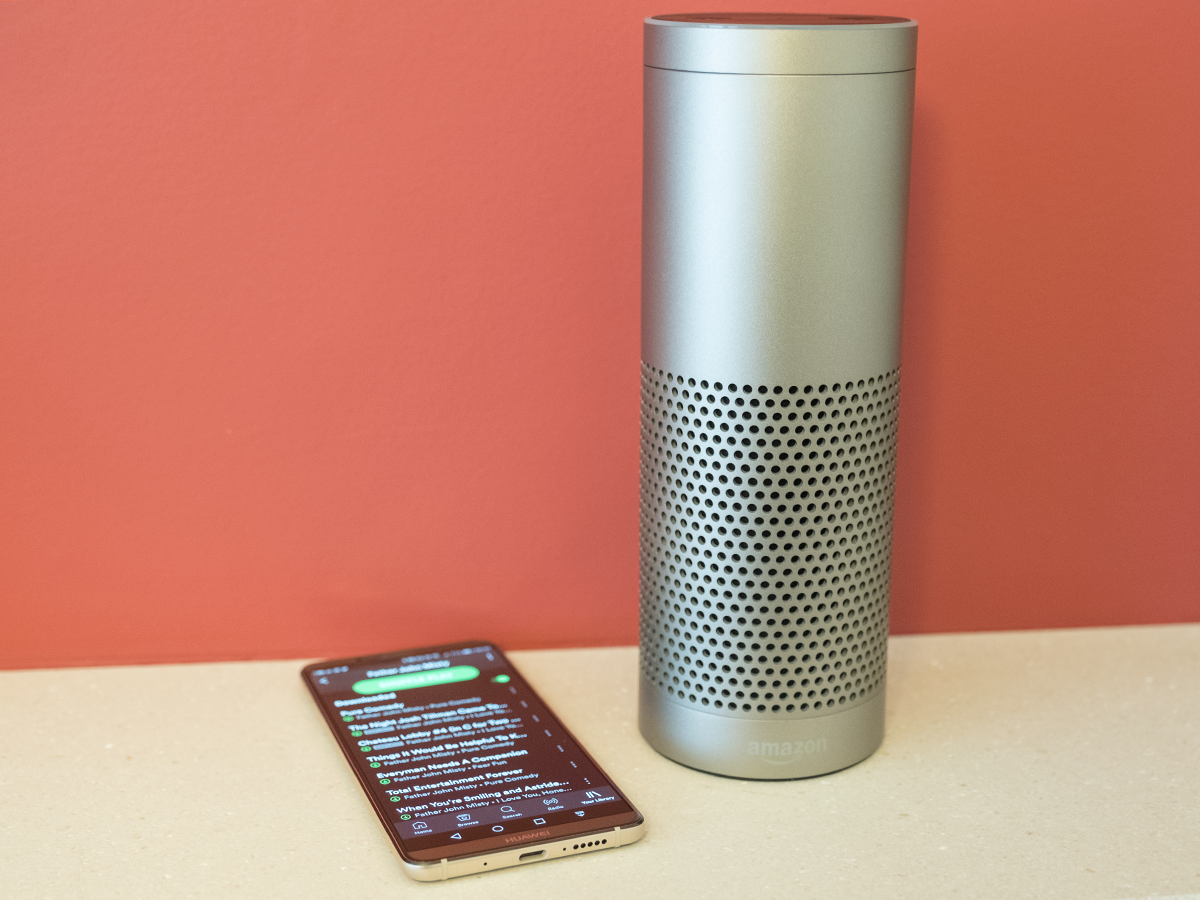 The original Echo is apparently the biggest-selling Bluetooth speaker ever – and given that there are about 16 billion different Bluetooth speakers available these days, that's no small achievement. Shame it didn't sound better, then.
Fortunately the Plus offers a big improvement. Frankly, I wasn't expecting too much from it: it has much the same internals as the 2nd-gen Echo, and that barely sounds better than the first-gen model. But in use I've been really impressed by it.
Bass is the most obvious difference between the two, with the Plus capable of a decent thump while the 2nd-gen Echo puts out more of a wet slap. There's also a much rounder sound to the Plus – possibly the result of its taller design, but whatever's causing it you can hear it whether you're listening to Father John Misty or Vince Staples.
Listen to it next to the Sonos One and it's a different story: suddenly the Plus sounds a little weedy and one-dimensional in comparison. But then again, the Sonos costs £60 more.
Overall, the Plus is comfortably the best-sounding Echo speaker yet and will be easily good enough to keep most people happy as a second speaker for a kitchen or bedroom.
ALEXA SKILLS: SMART AND SMARTER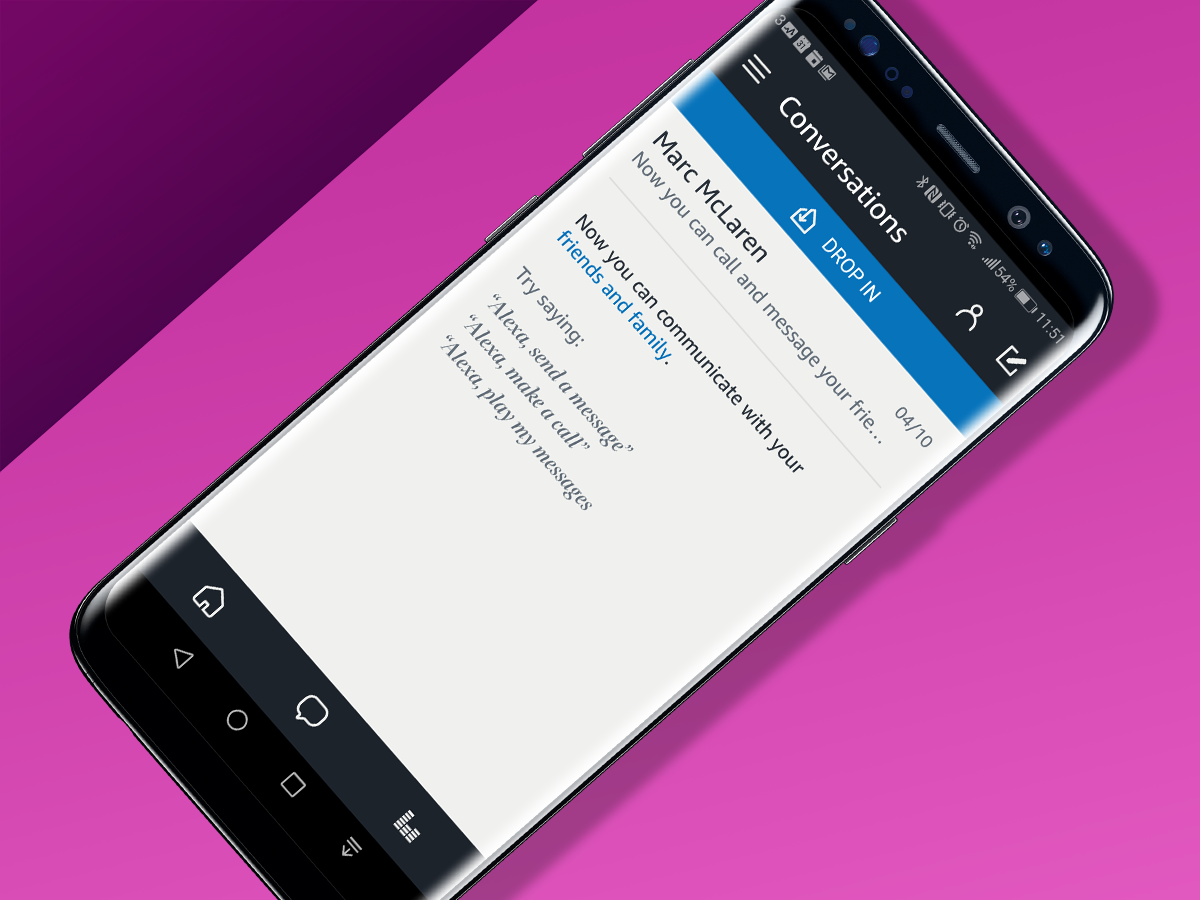 As always, Alexa's capable of delighting and frustrating you within the space of a few minutes. Now three years old, she's learnt a huge number of new tricks recently and is far less likely to get tripped up by your odd phrasing. But then sometimes you'll ask her a simple question and she'll give you that slightly sarky "Sorry, I don't know that one" reply, as if really it's your fault for expecting too much of her.