Amazon Fire TV Stick (2017) review
A brilliant, cheap streamer with added Alexa
Smart assistants are basically the future of everything. They're already in phones, and laptops, and Bluetooth speakers, and it presumably won't be long before they're in cars, and cameras and ooh, nail clippers or whatever. Siri, can you please round off the edges on my pinkie? Thank you.
Next up: TV streamers. Siri's been lurking within Apple TV for a while, and now Amazon's followed suit by sticking Alexa inside the new Fire TV Stick.
As an experiment it's only partially successful, but don't let that put you off – because in every other way the new Fire TV Stick is a very accomplished widget that's going for a steal.
Amazon Fire TV Stick (2017) design: compact and easy to set up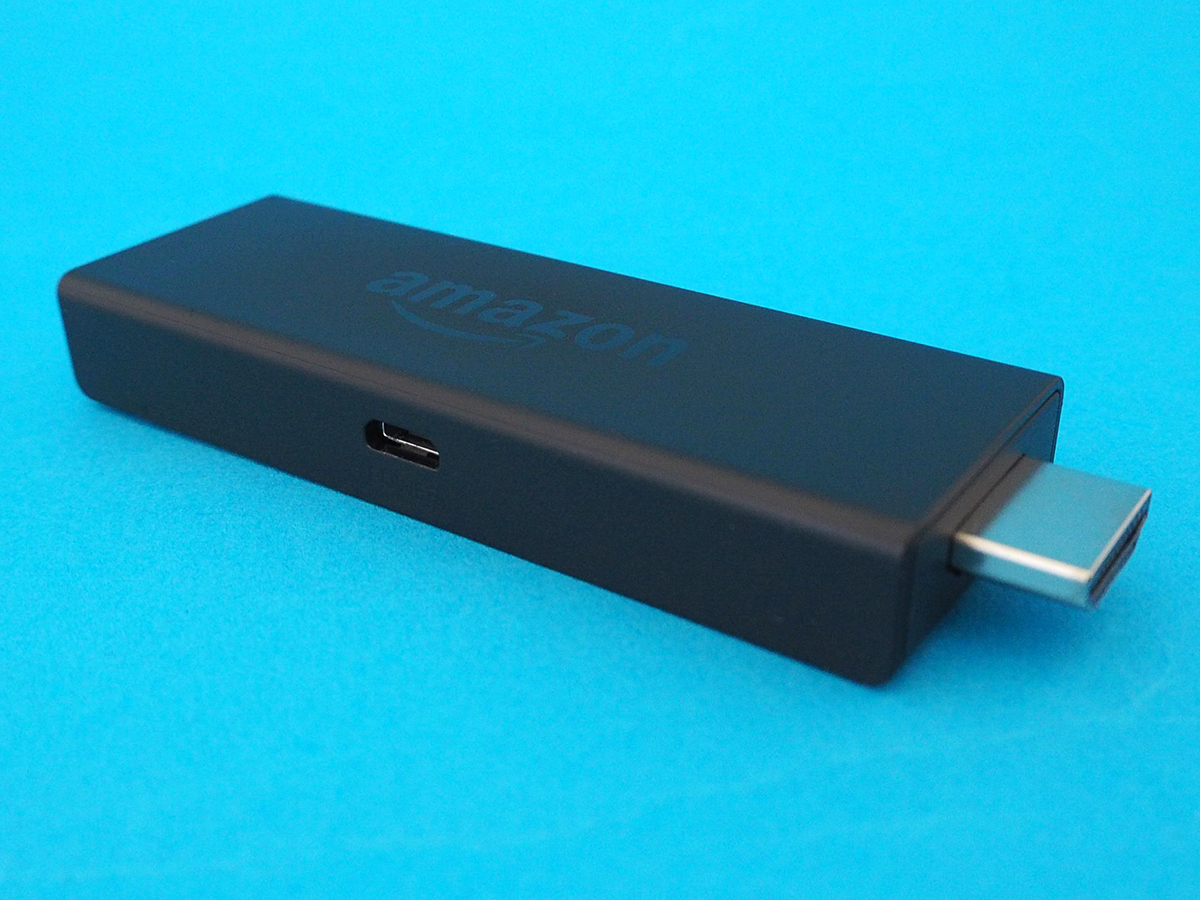 Not used a streaming stick yet? The new Fire TV Stick will cause you no trouble at all. Just plug it into a spare HDMI port on your TV, connect the boxed-in power adapter to it and you're basically good to go.
The Stick itself is relatively small at just 85.9mm long, but if you don't have enough space to squeeze it in straight then a supplied adapter will allow it to hang vertically instead. Then you just have to connect the thing to your Wi-Fi to get it up and running. All in all, you can set up this streamer in just a couple of minutes.
Once it's hidden away behind your telly, you'll be interacting with the thing via its diddy remote. It's a total doddle to use and that's without even taking advantage of its built-in microphone and Alexa. We'll get on to that in a bit.
Amazon Fire TV Stick (2017) apps and OS: every platform you'd want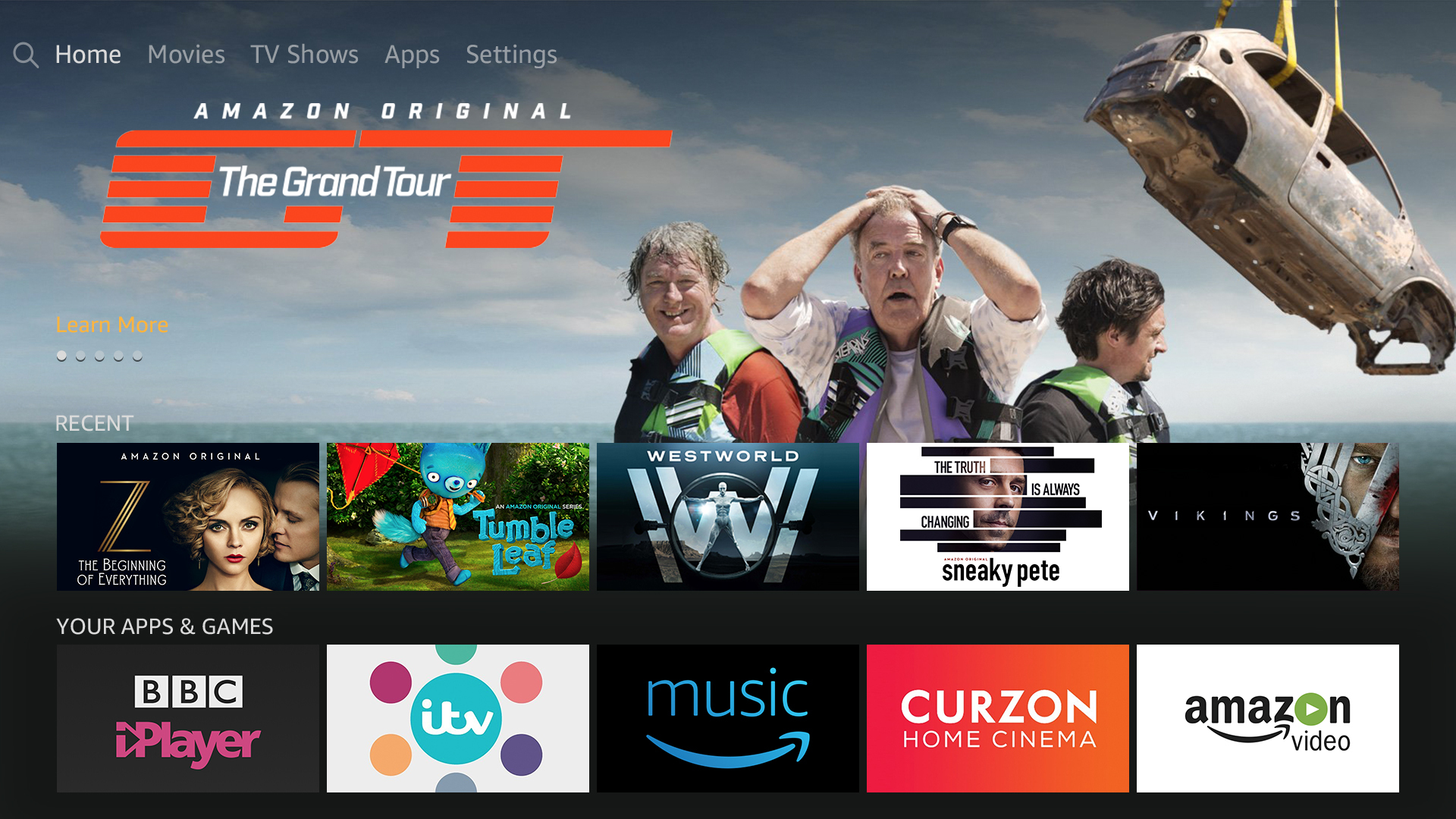 A streamer is only as good as the stuff you can watch on it, and thankfully the Fire TV Stick is chockablock with high definition content for you to enjoy. No, it doesn't support 4K resolutions but then if you've got one of those tellies you shouldn't be bothering with this product anyway; the full-fat Fire TV or the Chromecast Ultra will be a better bet.
What it does have is over 2000 apps for you to dig into, the most important of which are obviously Netflix and Amazon's own Instant Video. You'll also find all of the major catch-up services, so if you're missing a way to access the likes of ITV Hub or, um, the WWE Network, you'll find plenty to be getting on with.
The only real omission is Now TV, a service which you will be able to access via the rival Google Chromecast or Roku TV Stick. Is that a big deal? Well Now TV does have some of the biggest TV exclusives, among them the likes of Game Of Thrones and Billions, and it also gets the best films far sooner than Netflix or Instant Video tend to. Then again, it's not cheap – for films and entertainment you'd be paying around £20 a month. And besides, if you really want to add it you could always get a standalone Now TV box for £15. So it's not a deal breaker.
This new Fire TV Stick is impressively fast. While the previous version was no slouch, the new incarnation has been further refined with a new operating system and speedier innards. It now features a quad-core processor, 1GB of RAM and 8GB of built-in storage, which amounts to a claimed speed boost of 30%. Plus, the faster, more stable connections offered by its upgraded 802.11ac Wi-Fi means there's much less chance the buffering ring of doom will strike right at the moment your favourite grizzled detective is about to bust their case right open.
It's also a lot easier to browse around on thanks to a slick OS update that bears more than a passing resemblance to Netflix's much-loved interface. You get that same big lead image up at the top, and then an array of well-categorised tiles underneath. Compared to Amazon's Instant Video app for PS4 and Xbox One the difference is night and day, with a lighter emphasis on Amazon's own content. While still lacking the finesse of Netflix's recommendations, it's simpler than ever to find something you actually fancy watching.
Want to be sure whether that show is included in one of your subscriptions or just showing on BBC iPlayer or ITV Hub? As a general rule, Netflix shows are integrated into the service but catch-up stuff isn't. So search for Broadchurch or Match of the Day and you'll get a link to buy the series or nothing of use, respectively.
You can also browse through the Fire TV Stick using the Fire TV Remote smartphone app instead of the actual physical remote. But unless you want to type out your searches on a touchscreen, there's no real need to download it.
Amazon Fire TV Stick (2017) voice search and Alexa: a decent extra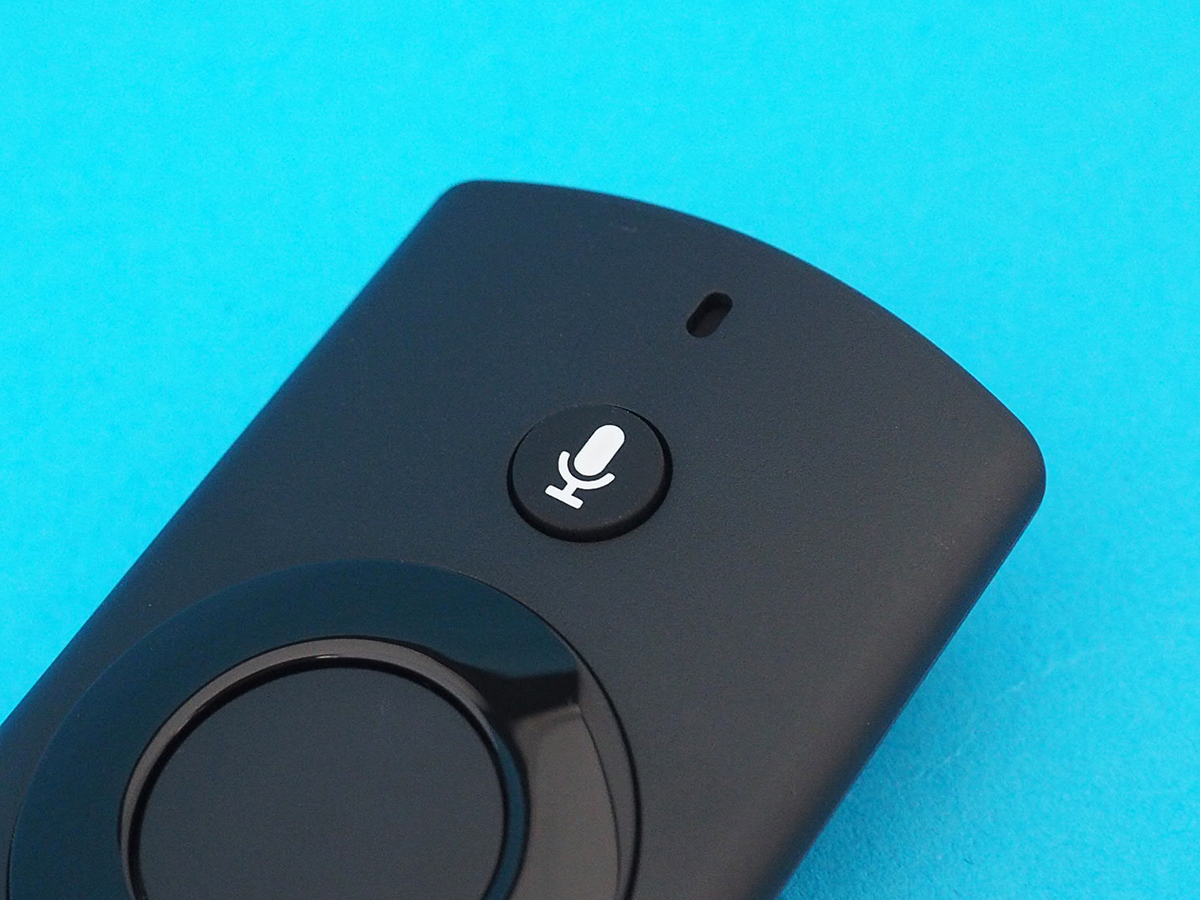 In addition to its much-needed UI improvements, Amazon has also added both voice search and Alexa into the Fire TV Stick. Just hold down the microphone button on the streamer's remote, shout Man In The High Castle out loud and you'll be served up with the relevant result. Most of the time, the recognition was spot on here but a little enunciation does wonders with tongue-twisting show titles.
As for Alexa? It's a little dialled down compared to what you get on the full fat Echo or Echo Dot. This means you can't set alarms or do stuff like order takeaway with it, but you will be able to find out what time the Juventus game is on, or get a weather forecast for tomorrow. The results show up on an onscreen card that's smartly presented and easy to read. All things considered, Alexa is a decent extra to have and one you'll probably end up using regularly if you don't already have an Echo.
Our only major quibble is that when you ask Alexa to play a TV show, it'll only take you to that programme's info page instead of diving straight into a new episode. So it's not as seamless as using Spotify on your Echo, where a song will play straight away. It's also worth noting that it won't integrate with an existing Echo in your house – so no telling the Dot in your kitchen to start playing Stranger Things in your living room. Not that there'd be much point to that anyway.
Amazon Fire TV Stick (2017) review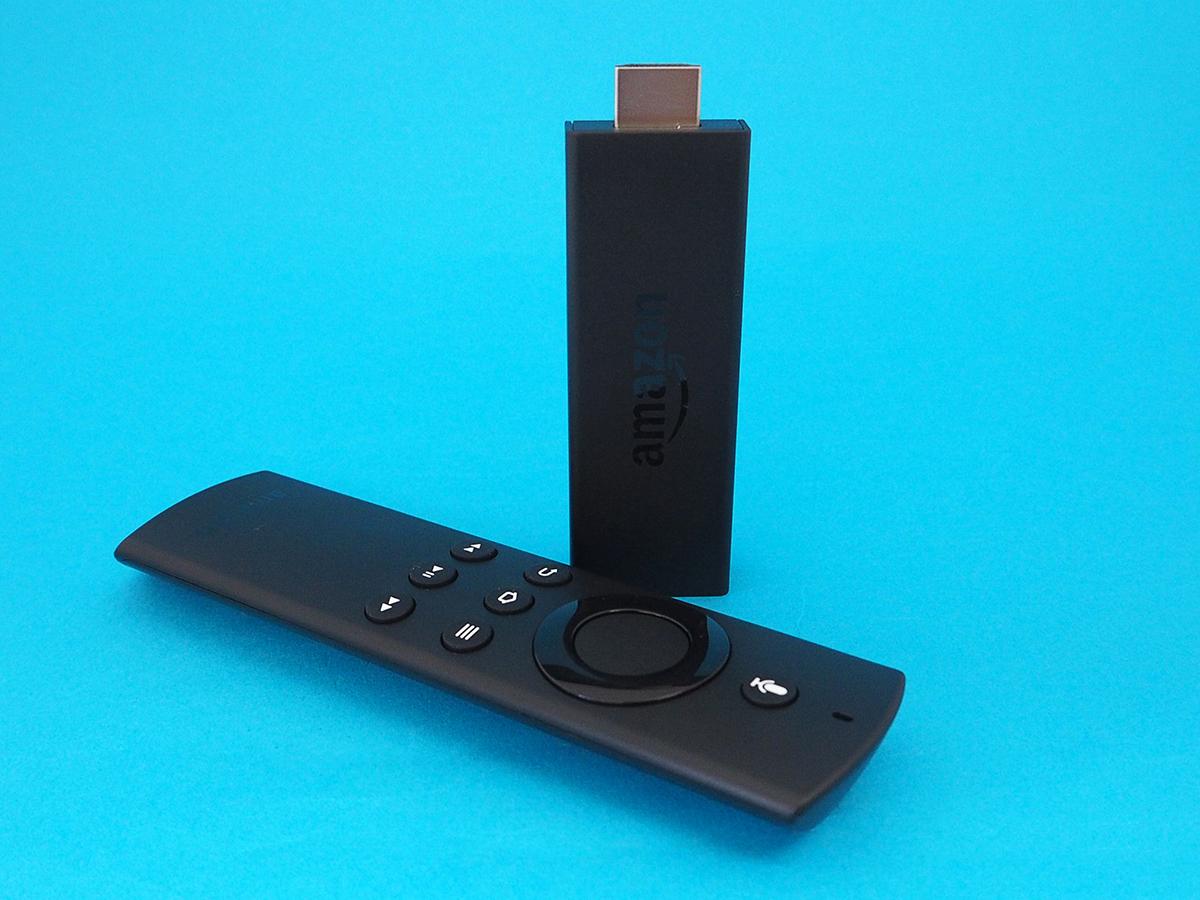 Although Alexa makes Amazon's Fire TV Stick far smarter than any of its competitors, you could never talk to this widget and it would still be just about the best budget streaming stick out there.
With a fast, reliable performance and most of the major services included – as well as a veritable feast of other apps, games and curios – it's the best option out there for expanding the horizons of your old HD TV. If you're not planning an upgrade anytime soon, this is well worth the small amount of money it'll set you back.
If you've already got an HD Smart TV with in-built apps for Netflix, BBC iPlayer and the like, then you don't need it. And if you've got a 4K TV then look to spend a bit extra on a 4K-capable box.
But for anyone who hasn't upgraded their telly in a good five years but still wants in on The Crown and University Challenge on catch up, this is the ideal widget to sate your appetite for period drama and Paxman.