App of the week: AudioKit L7 – Live Looper review
Unleash your musical creativity with an app that squeezes a pro-grade looper inside your phone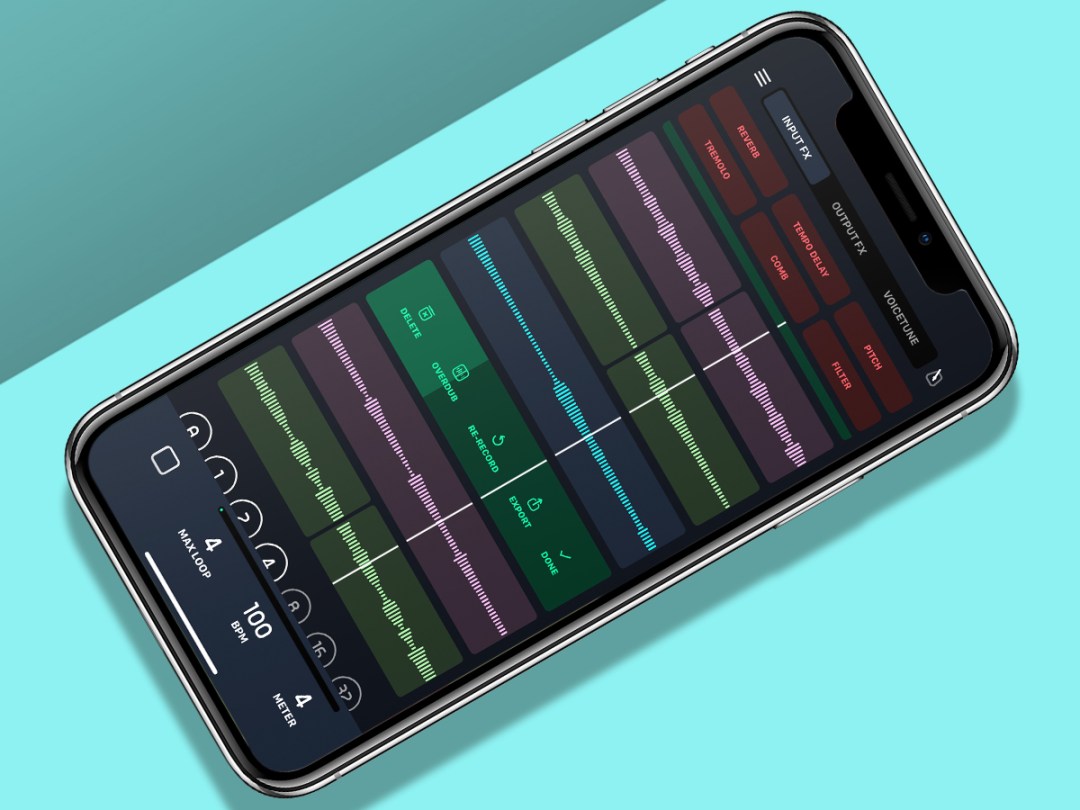 Some musical performances stick in your head forever. One of mine is KT Tunstall's 'Later' debut, playing 'Black Horse & The Cherry Tree' while armed only with a guitar, a mic, a looper, and buckets of confidence. As a primarily electronic songwriter – but a guitar dabbler – I've always been fascinated by loops, yet never invested in live kit to make that happen. Now with AudioKit L7, I don't have too.
The app was inspired by Roland's famous flagship RC–505, a tabletop looper loved by musicians the world over. But AudioKit L7 sits inside your phone, meaning you can whip it out at any time. Plus there's the added bonus of it not costing over three hundred quid. Whether you want to beatbox your way to stardom, or create delicate layered guitar experiences, it's an excellent app.
Mic some noise
Getting started is simplicity itself. Fire up the app, create a new session, and then tap a button to say how long you want your loop to be. Using your device's internal mic (or connected kit), make some noise and it'll keep looping in the app. You can then adjust volume and panning, or fine-tune your recording by applying one of six built-in effects, which include a handy EQ filter, trusty reverb and delay, and an ear-searing comb.
Where AudioKit L7 shines is in its immediacy and speed. Whether using your mouth in an attempt to beatbox your way to stardom, or overlaying delicate guitar riffs, the interface essentially gets out of your way while you're laying down audio; however, when you want to make edits, or turn loops on and off, everything is immediate and clear – no mean feat when working on an iPhone.
The need for speed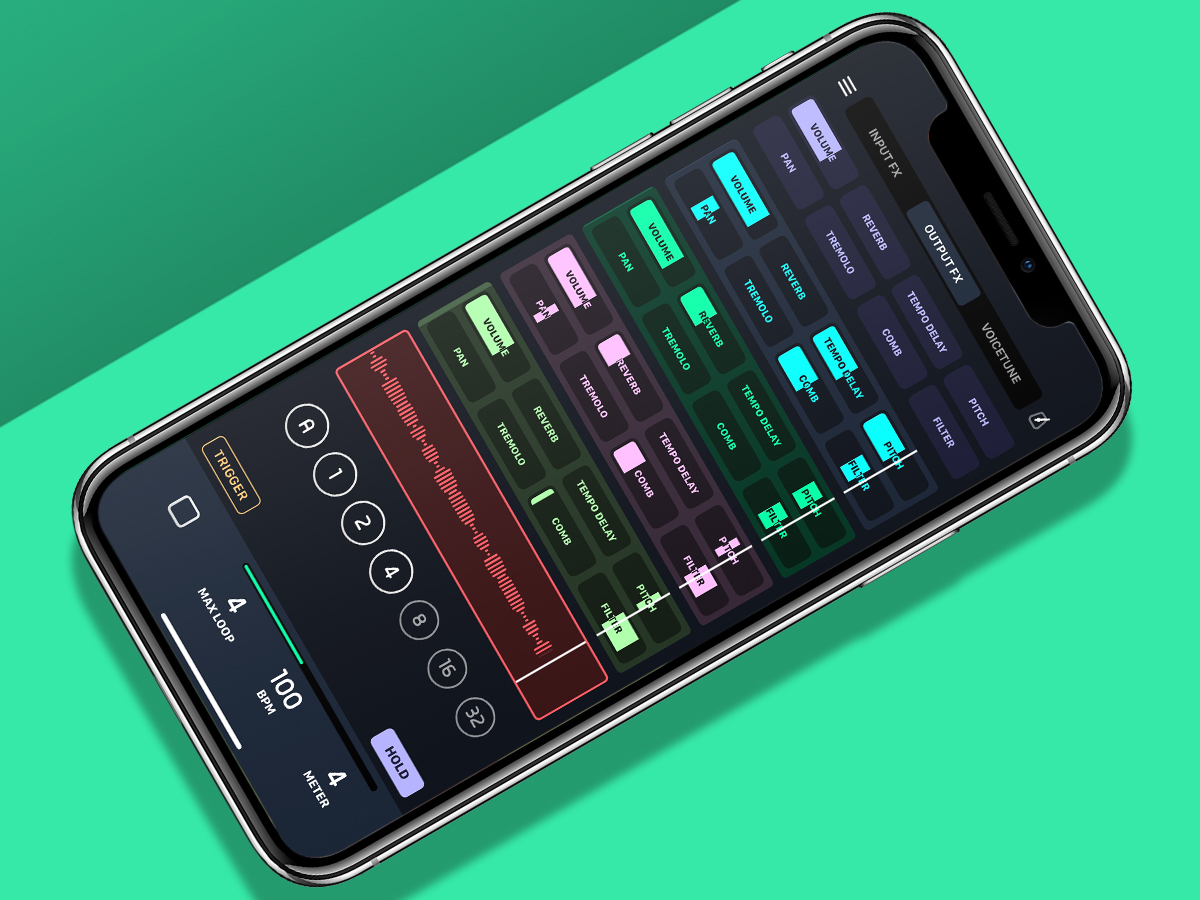 Since its release, AudioKit has evolved at speed. I had to trash many of my notes for this review, because version 1.1 addressed most of them. Then, all of four days later, version 1.2 appeared. These updates added MIDI binding support, a vastly improved metronome, live input monitoring, and wonderful touches like being able to swipe over a loop to instantly reverse the audio.
That all came on top of existing capabilities like support for up to 16 tracks, autotune, hands-free effects triggers, overdubbing, audio import and support for Audiobus, IAA and Ableton link.
Bar a few bugs, I have no major gripes with the app – just a wish list. (More guitar effects would be great; the ability to burn in effects during export seems an odd omission.) In its current incarnation, AudioKit is a must-have for anyone keen on or curious about looping, not least given that it costs quarter of the price of a half-decent looper stomp box – let alone a multitrack.
AudioKit L7 – Live Looper is available for iOS (App Store).
Stuff Says…
A comprehensive, powerful yet intuitive looper that rivals even high-end hardware equivalents
Good Stuff
Immediate yet powerful
Flexible looping system
Non-destructive effects
Bad Stuff
No way to export with effects
A few weird bugs
Could use more guitar effects