App of the week: Flow by Moleskine review
Go with the flow and unleash your inner doodler with this swish sketching app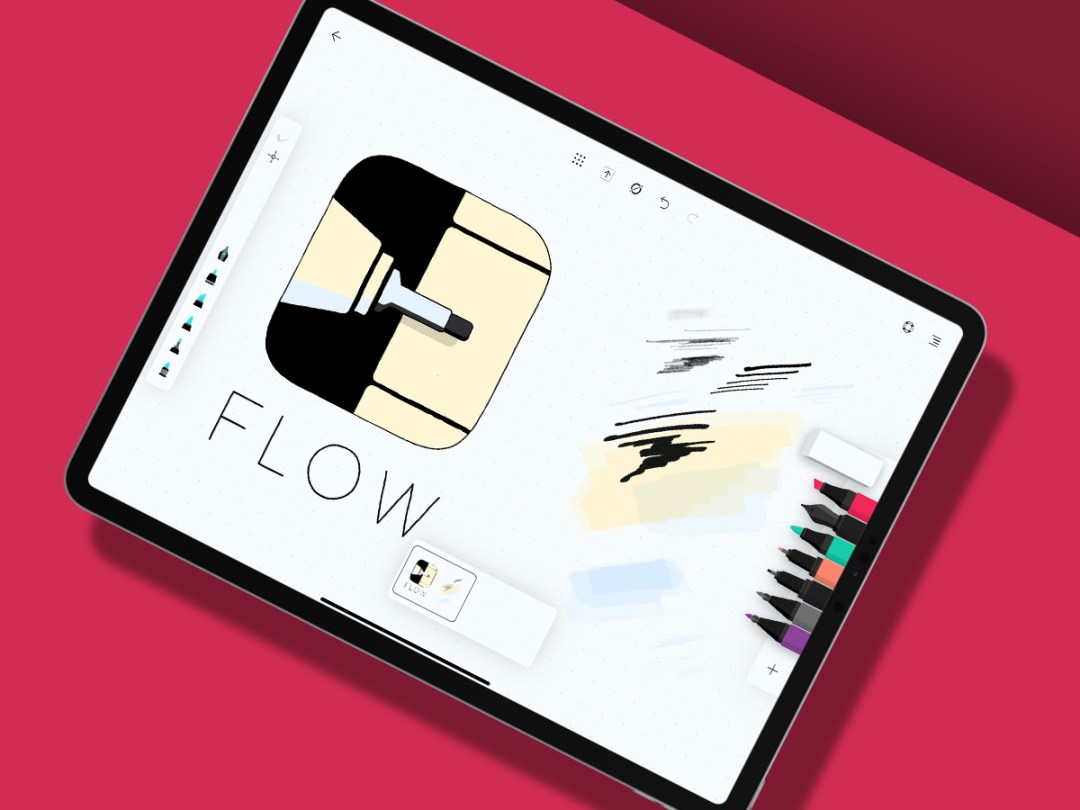 Although best known for its distinctive notebooks and journals, Moleskine has in recent years increasingly delved into digital. Its Pen + Ellipse kit bridges digital and analogue, and the Italian company also offers a range of swish apps designed to boost productivity. The latest is Flow.
The blurb talks about bringing the "legendary Moleskine notebook experience to iOS", but don't believe a word of it. Instead, Flow feels like an app keener to leave many of the limitations of analogue behind – albeit at a price.
Free flow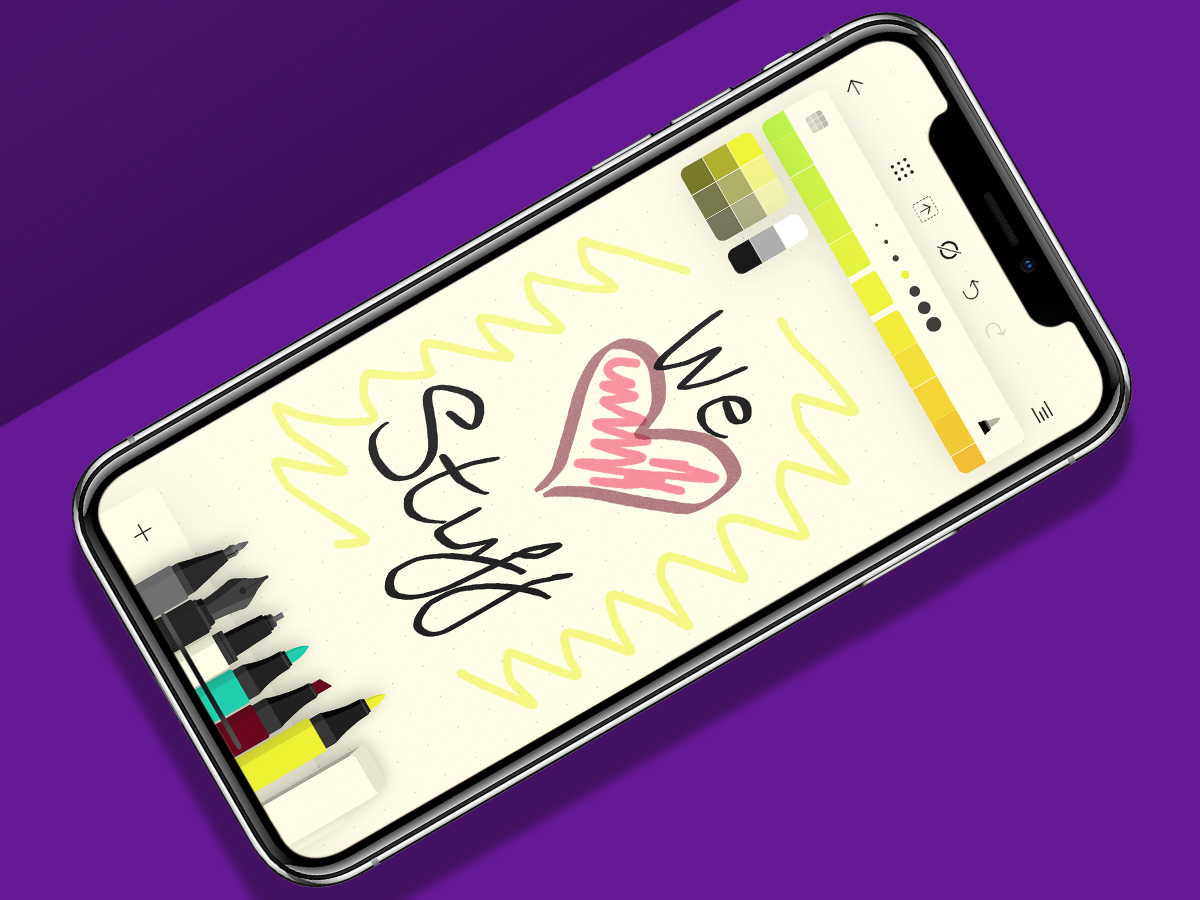 If there's a key differentiator between Flow and its contemporaries, it's flexibility. The app wants to help you do things your way, reducing friction when being creative, and thereby get ideas out of your head as quickly as possible.
At the screen's edge sit the usual set of tools – pencils; pens; markers. But these aren't fixed. Each one's colour and line thickness can be customised, the former of those happening by way of a wonderfully tactile colour picker.
Additionally, you can add your own tools to the scrolling pane, if for example you tend to regularly use a set of coloured markers and don't want to constantly have to manually adjust a single tool's properties.
Time to scroll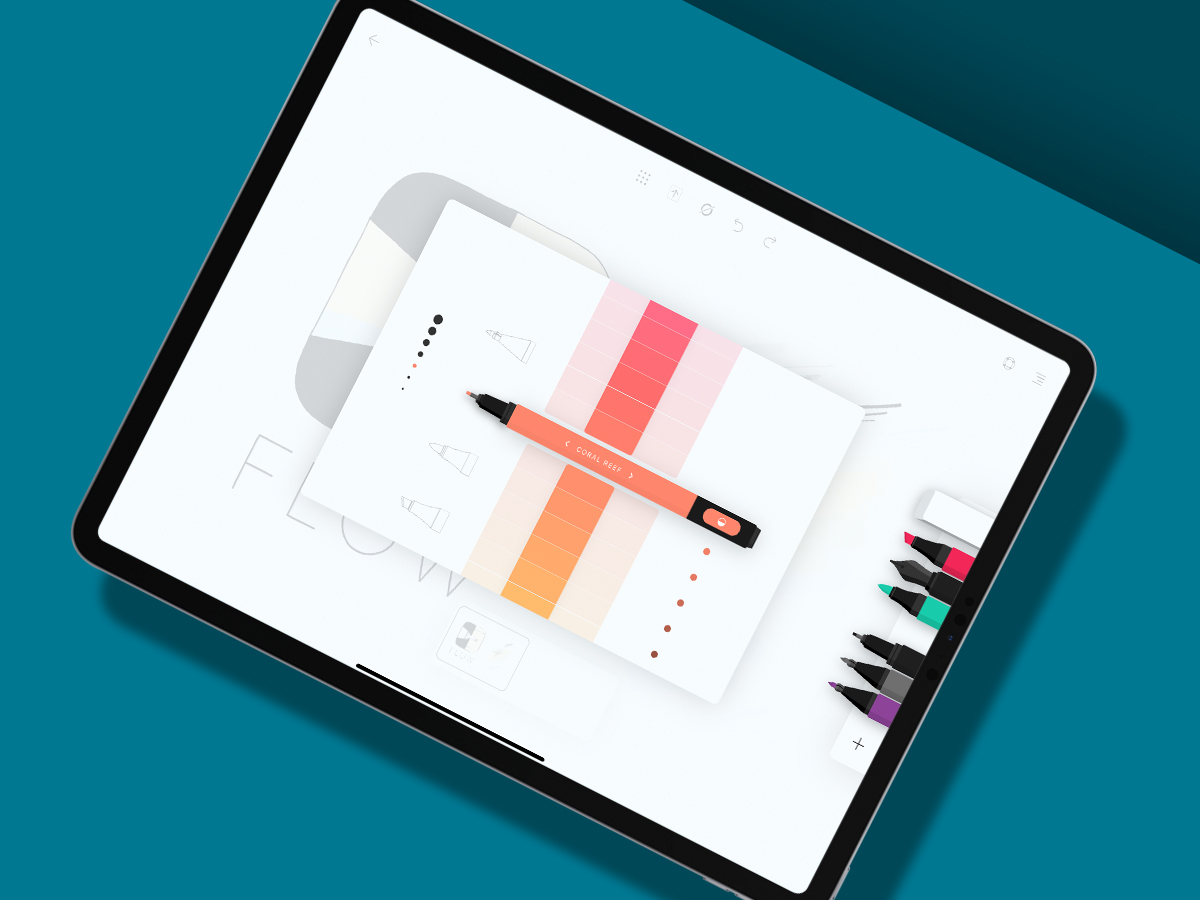 The other big deal is the canvas. It isn't infinite, unlike in the pro-oriented Concepts, but it is endless. So rather than scribbling on a fixed canvas, you have something akin to an endless scroll.
Plenty of thought has gone into what you'd like to do with this sheet of magic digital paper. Two taps and you can add dots, lines, or squares, change its colour, or add dividers. Export can be done on a screen, selection, or full-canvas basis – although if your canvas has grown substantially, the app will export it in chunks rather than as one colossal image.
With an effortless interface, single-tap full-screen, and configurable multi-touch gestures, Flow ticks almost every box when it comes to being a first-rate iOS sketching app. There are, however, two blots on its otherwise pristine canvas.
Black marks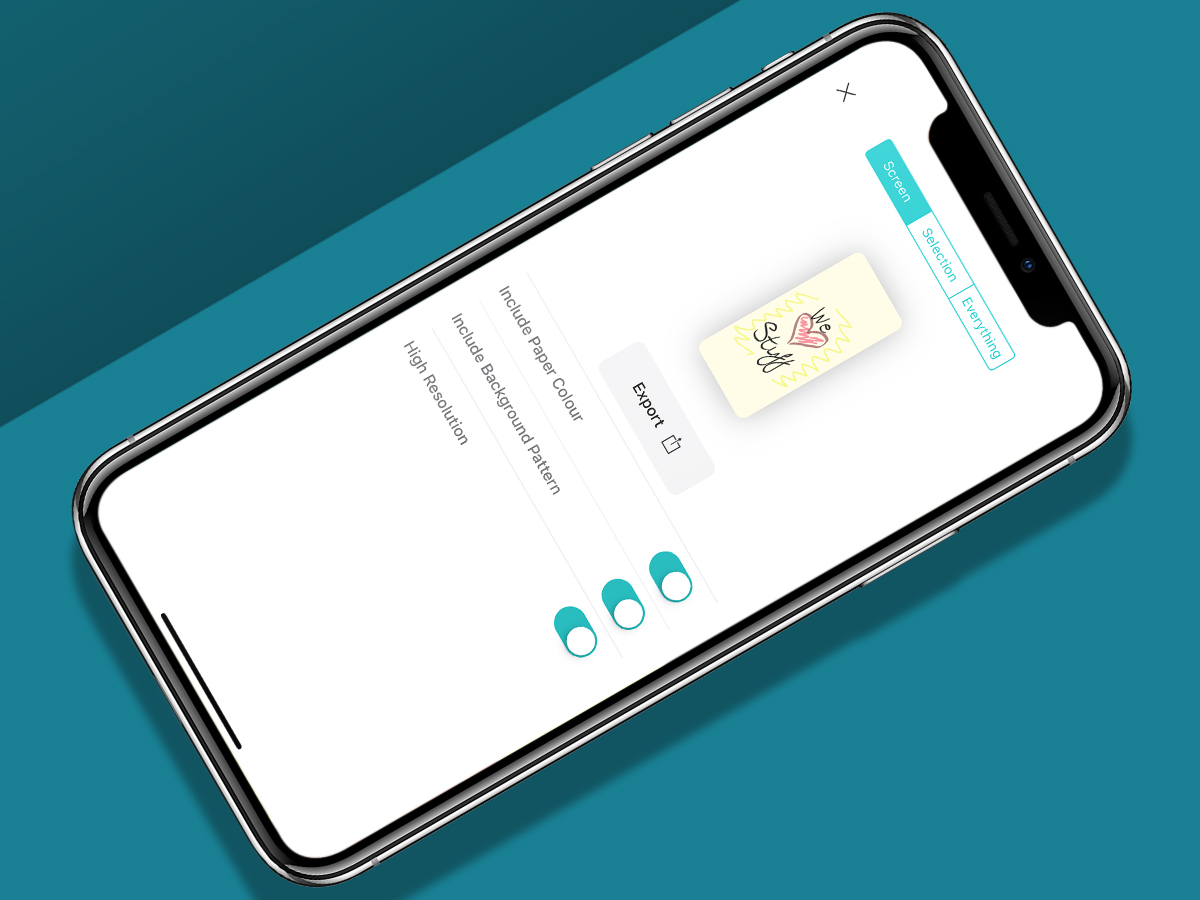 The first is during testing the app responded sluggishly to non-Apple styluses. Apple Pencil on iPad Pro worked flawlessly, but with a Bamboo Sketch on iPhone there was a perceptible delay whenever a line was drawn. This isn't about hardware either – the same issue occured with a different brand of stylus, and yet the delay doesn't occur in all comparable apps.
The second is Moleskine's reputation for luxury has extended to this app's price-tag. £27.49 per year (or £4.49 per month) feels like a tough ask, not least when you consider the smallish one-off outlays for the Linea apps.
Even so, there's no denying Flow's quality, approachable nature, and polish. With a more palatable subscription along the lines of Moleskine's other apps (say, a tenner a year), Flow would edge into must-buy territory. As it is, it still comes recommended, but make heavy use of the 7-day free trial to decide whether you want to plonk down that much cash.
Stuff Says…
A polished and really smartly conceived digital notebook/sketchpad – but it feels a bit overpriced
Good Stuff
Customisable toolset
Endless scrolling canvas
Smart export options
Superb and powerful eraser
Bad Stuff
Iffy with iPhone styluses
No text tool
Subscription feels overpriced
More like this: Lix Pen: the Brit-made 3D printing pen that puts 3Doodler in the shade