Procreate Dreams turns your iPad into an animation studio
Pro-grade creative software landing in November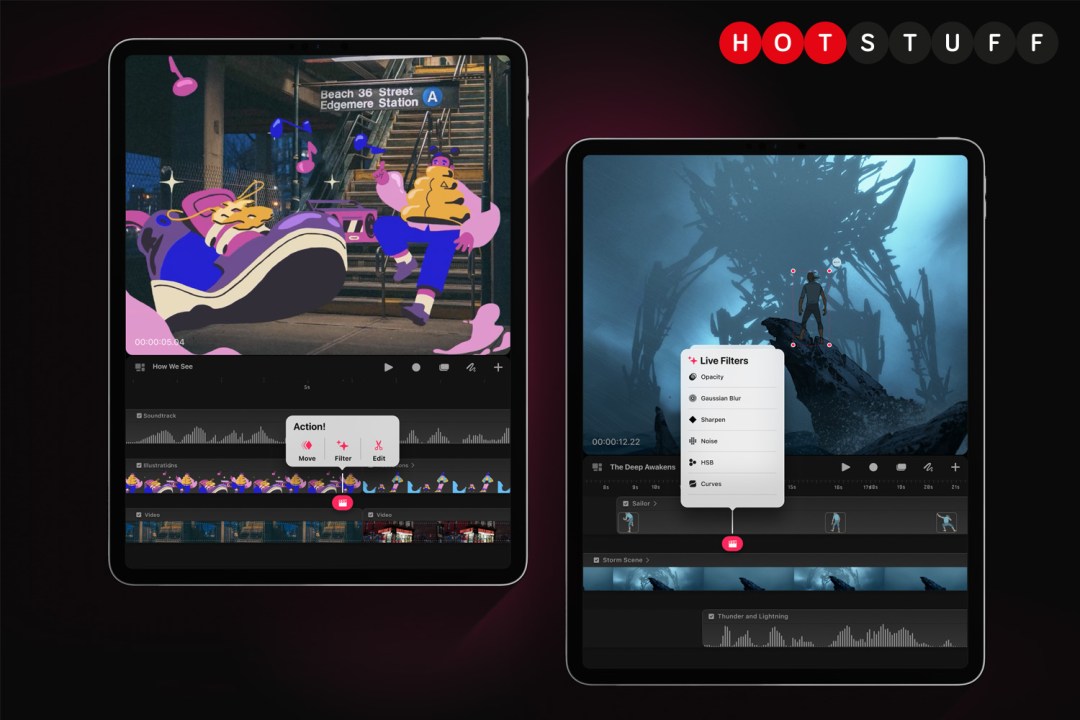 Procreate Dreams wants to be an end-to-end 2D animation platform for any creative types with access to an iPad – and it won't charge a subscription fee for the privilege. For a one-off $20 purchase, this upcoming iPad app aims to deliver a desktop-besting interface based around gestures and multi-touch, that hopes to appeal to amateur and professional animators alike.
The makers of our favourite iPad drawing app have been working on Dreams for five years, creating an entirely new engine that supports GPU acceleration and Apple Silicon for near-instantaneous opening of huge projects, and full-resolution previews that scrub as fast as you can slide your finger over the screen.
Once again the interface largely gets out of your way, letting you concentrate on being creative instead of being swamped by toolbars and shortcut icons. There's a video editor-like timeline, a canvas, and a few buttons – but everything else is handled with pinches, swipes and gestures.
You can create frame-by-frame animation from scratch, on canvases as large as 1 million by 1 million pixels, using the full library of Procreate brushes. A flip book mode mimics the style of traditional hand animation, cell-by-cell. Or you can import video (8K ProRes files are supported) and sketch directly over your footage. Edits are done in real-time, with a bespoke file format saving your entire undo history as well as individual art objects, imported video, and audio.
Performing is the secret sauce, giving newbie animators a quick and easy alternative to manual key framing. What might take five minutes of adjustment for a few seconds of animation can now be done live, just by moving the object around the scene by hand in real time.
Dreams won't replace vanilla Procreate; that'll stick around as a dedicated drawing app, and will eventually gain some of the features that make their debut here.
There'll be a bunch of beginner and advanced tutorials available through the Procreate website to help you get your head around the various gestures and interactions. No word just yet on whether you'll need to upgrade your hardware: Procreate's tech bods are still working that out, but we'll bet good money that anyone with an Apple Silicon-powered slate can breathe easy.
Budding animators have a while to wait until they can get their hands on Procreate Dreams – it hits iPads on the 22nd of November, and will set you back $20. Once. Take that, Adobe.