App of the week: Lingvist review
This app for learning languages has a need for speed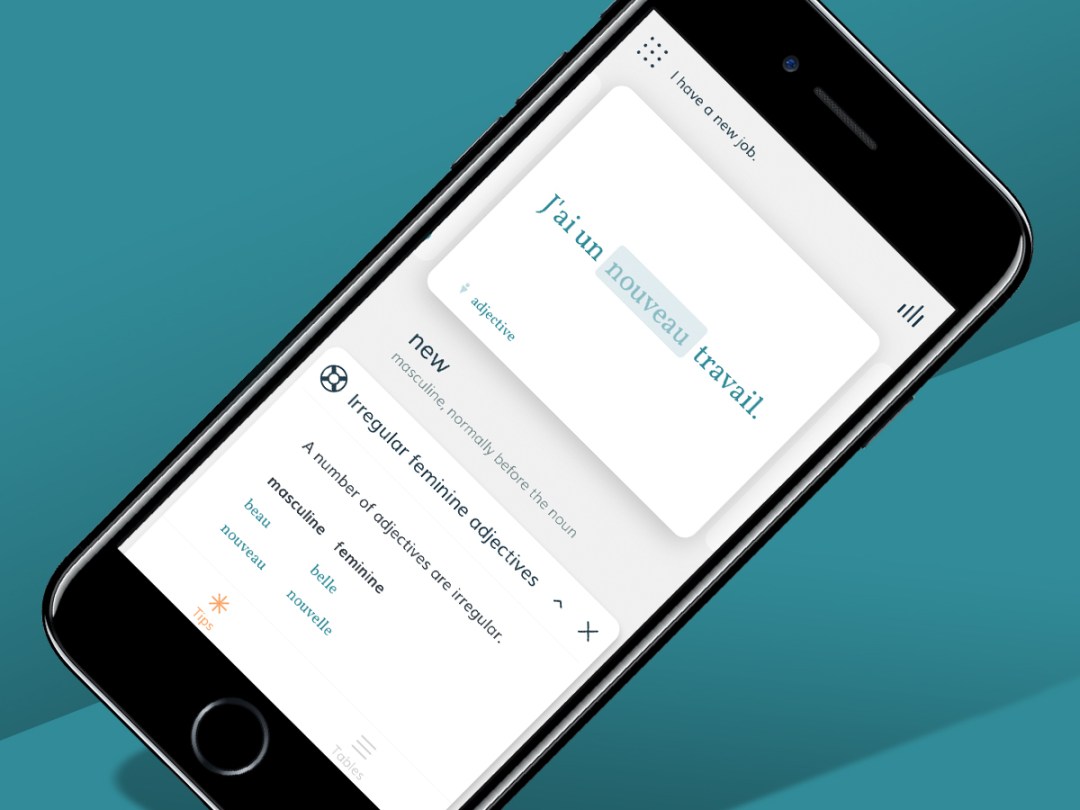 Lingvist's lofty promise is that you can "learn a language at light speed". Disappointingly, it's an app rather than a teaching tool strapped to a spaceship, but you can't have everything.
Fortunately, although the light-speed bit is hyperbole, Lingvist immediately makes it clear that it's not hanging about.
After selecting your chosen language (French, Russian, Spanish, and German are on offer) the app dumps you in front of a flash card, with a short sentence and a missing word. Your aim is to type in the missing word.
Speaking in tongues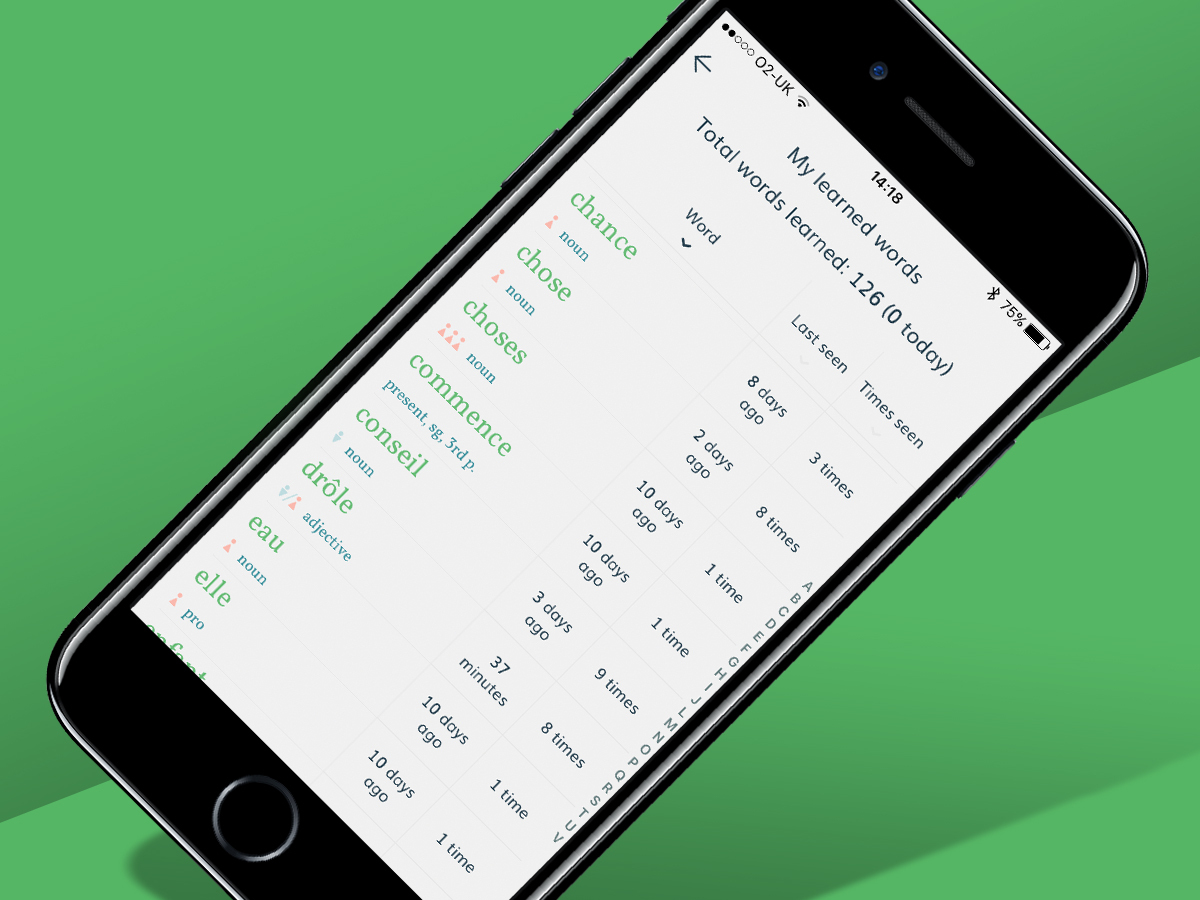 If you're new to all this, you might think it's a tad unfair that you're not first taught the word. But you can always guess. If you don't fancy that, just tap the Reveal button. Lingvist doesn't mind – there are no penalties.
Typing in the word correctly allows you to progress to the next card – and initially there's a lot of repetition. Lingvist will keep putting words in front of you until it's certain you've nailed them. Only then will new words creep into the mix – some of which are a bit weird.
Early Spanish cards seem obsessed with 'government', but everything's apparently based on real-world conversational usage. Regardless, you're always learning new stuff or getting another crack at things you're finding tricky.
In short, then: Lingvist's method appears to be bludgeoning lots of words into your head really quickly, but – almost paradoxically – in a manner that's not in the least bit stressful.
Lost in translation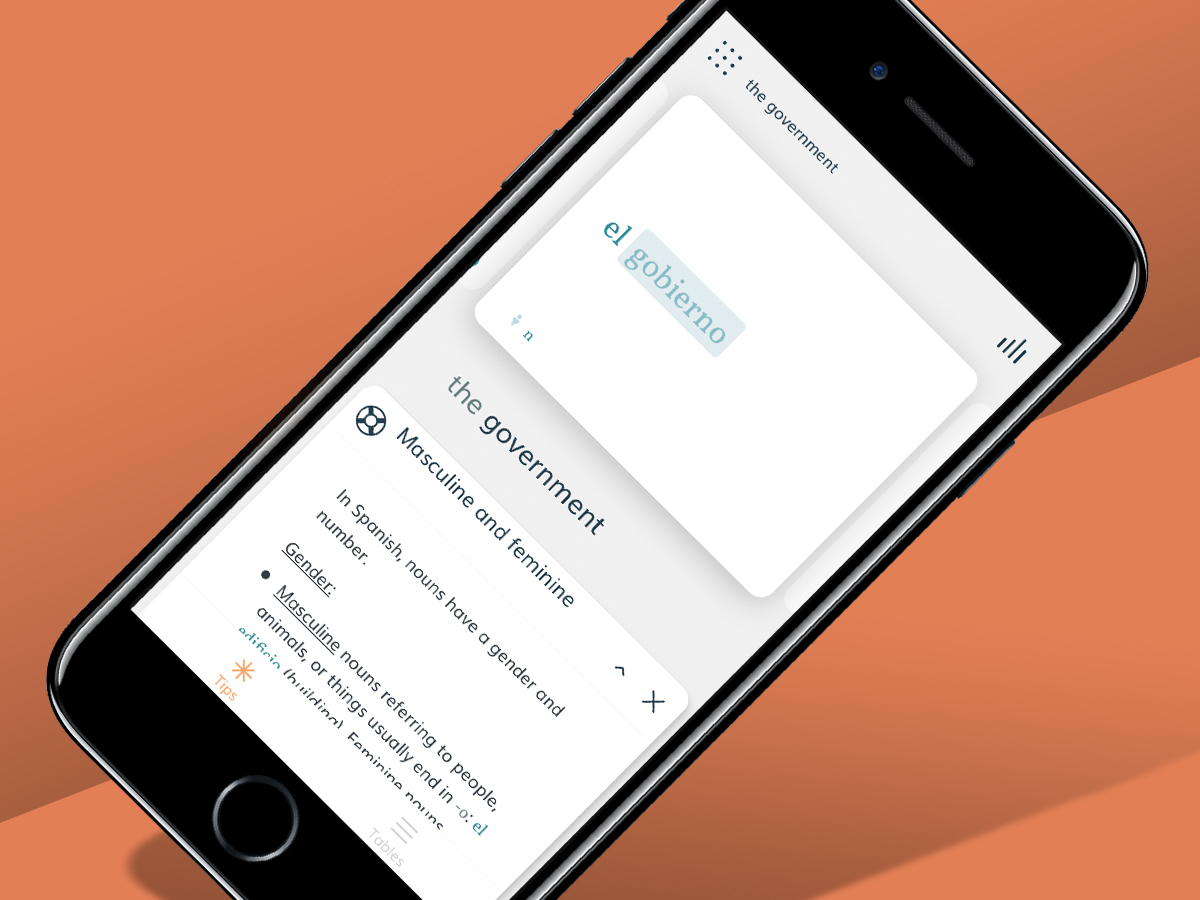 Even so, you might sometimes feel a bit adrift, and the method won't be for everyone. There's a distinct lack of traditional language-learning structure. You almost pine for a friendly foreign voice to continually ask you where the train station is, like when you were at school.
But then you realise you're actually remembering stuff. You notice the clever in-context pop-up cards that appear when new concepts arrive, such as irregular verbs. And you start to unearth further neat touches, such as the vocabulary page that gradually sets words in bold that it thinks you should by now understand.
Will Lingvist make you fluent in mere hours? Probably not. But as a first step in learning a new language, it's an excellent free download – and all the more important now previous favourite Duolingo has mired itself in freemium hell – notably with an ill-conceived consumable 'lives' system on iOS. Lingvist feels like a smarter choice.
Lingvist is available for Android, iOS, and browsers. Progress can be synced across platforms.
Stuff Says…
An entertaining mobile-friendly way to burn words from other languages indelibly into your brain
Good Stuff
Fast, fun and focussed
Smart in-context additional info
Cleverly adapts to your current level
Bad Stuff
Very heavy on vocabulary
Can feel a bit relentless
Only one type of exercise