App of the week: Milkmaid of the Milky Way review
Fjords and cheese-making meet aliens and cow-snatching in this excellent adventure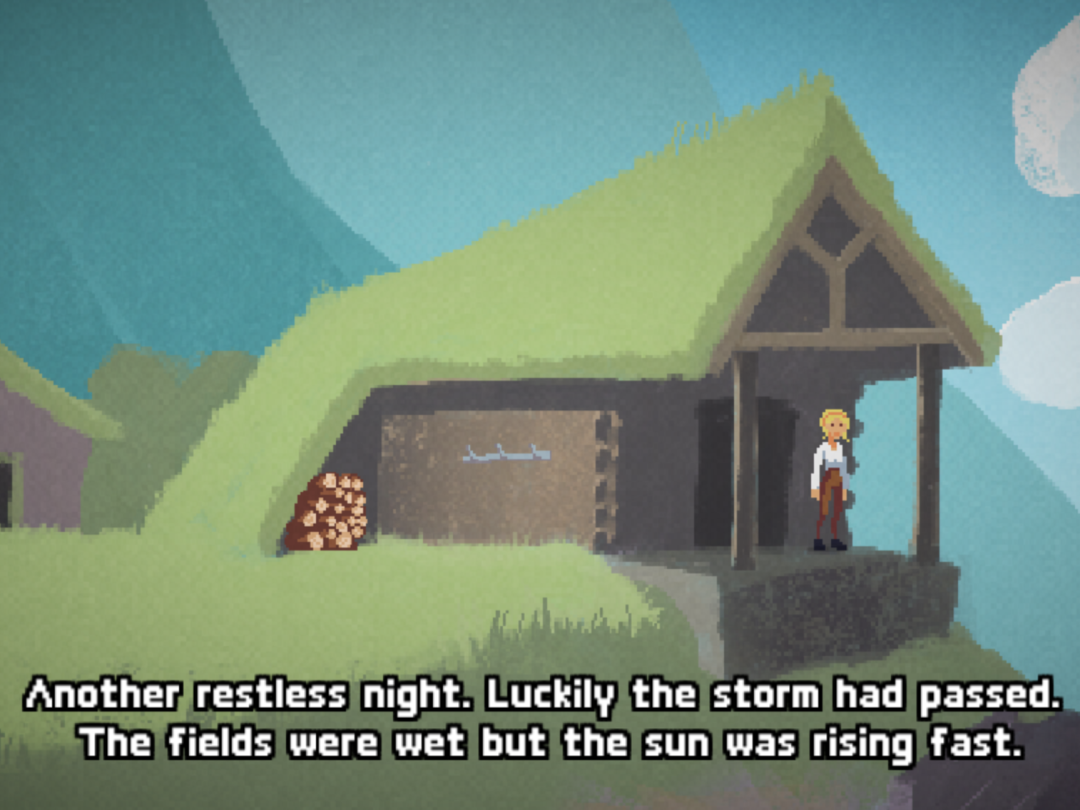 There you are, minding your own business, tending cows in a 1920s Norwegian fjord. Then, without warning, you're embroiled in an intergalactic feud involving a ferocious monarch with a powerful pointy stick, her repressed subjects, space cows, and an oracle that seemingly wants to be a water feature in a shopping centre.
Such is life in the world of classic arcade fare – find objects; wander about; drop objects in the right place to further the plot – which is very much what Milkmaid of the Milky Way channels.
On iOS, it's point-and-tap rather than point-and-click, but this title could sit alongside any number of 16-bit classics, while crafting its own narrative that's in equal parts amusingly oddball and disarmingly charming.
Milk made
It's all very tranquil to begin with. There's been a storm, and protagonist Ruth needs to find her tools, milk her cows, and make produce to be sold in a town many hours away.
Backstory and narration alike are told in rhyme, adding rhythm and a unique feel to proceedings – despite the odd line being bludgeoned to fit.
The puzzling is slight during this introduction, but the game feels happy to be played at a sedate pace; so you feel you've time to gawp at the superb pixel art, meander about the fields and nearby mountain, and poke around the landscape and buildings to unearth Ruth's own story .
And then a massive spaceship appears.
Cows in space
Naturally, said craft pilfers your cows. Ruth's not thrilled about this and so you must find a way aboard.
The meat of the plot then slowly reveals itself – a strange story of age-swapping, intergalactic blue bovines, oppression and hope, peppered with memorable moments that shift from shocks to tension and from comedy to heartache.
At its best, the script contains moments that would suit a Douglas Adams yarn, and the entire project feels like a concise, modern take on a classic Lucasfilm game. (Amusingly, at one point you can ask an oracle whether anyone makes money from adventures, and it quips: It's pretty much impossible to hit pay dirt/unless your last name is Gilbert.)
A classic tale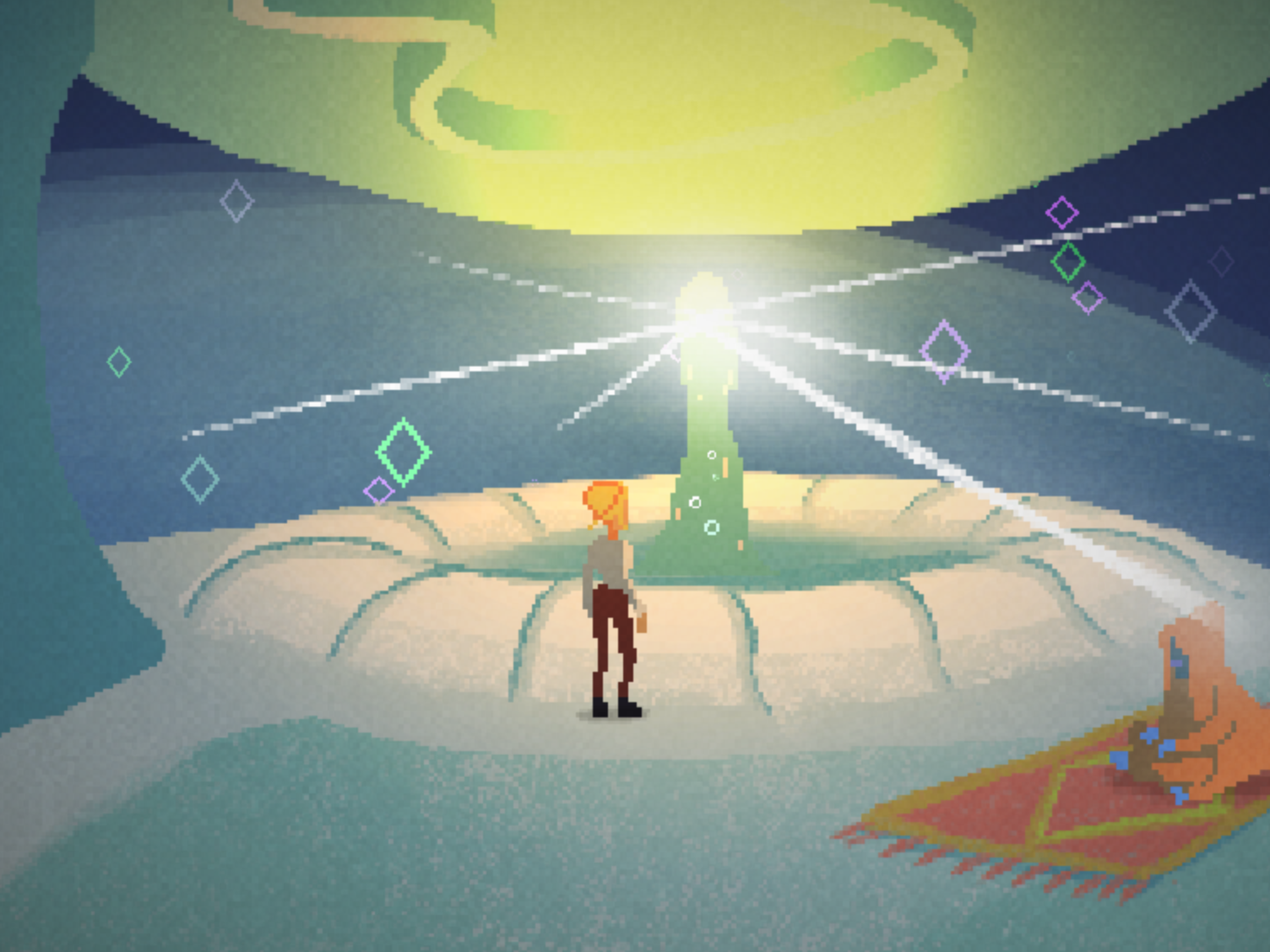 For the more seasoned player, the challenge will likely be modest. The puzzles are logical and often quite simple, if frequently also smart and satisfying to solve. Certainly, this is no Day of the Tentacle, repeatedly aiming to smash your brains out. A few hours should be enough for most to reach the end of the tale.
For some, Milkmaid of the Milky Way's brevity and straightforwardness might be a cause for criticism, but we'll happily take a mobile adventure that's focussed, polished, engaging, and that doesn't outstay its welcome.
And it's all the more impressive when you learn this has been created by one man (Mattis Folkestad), just like in the old days. Perhaps the spirit of old-time gaming isn't quite dead yet, then.
Milkmaid of the Milky Way is available on iOS, and has also been released on Steam for Windows and macOS. An Android version is under consideration.
Stuff Says…
Ideal for newcomers, old hands who want a nostalgia twang, and anyone pining for the fjords – and a perilous excursion on a cow-snatching golden spaceship
Good Stuff
Engaging story and artwork
Smart puzzles and concise run-time
Double-tap to run. YES!
Bad Stuff
A few minor tap detection issues