App of the week: Poison-202 Vintage MIDI Synthesizer review
Pretend you're in The Prodigy with a synth inspired by the halcyon days of 1980s and 1990s dance music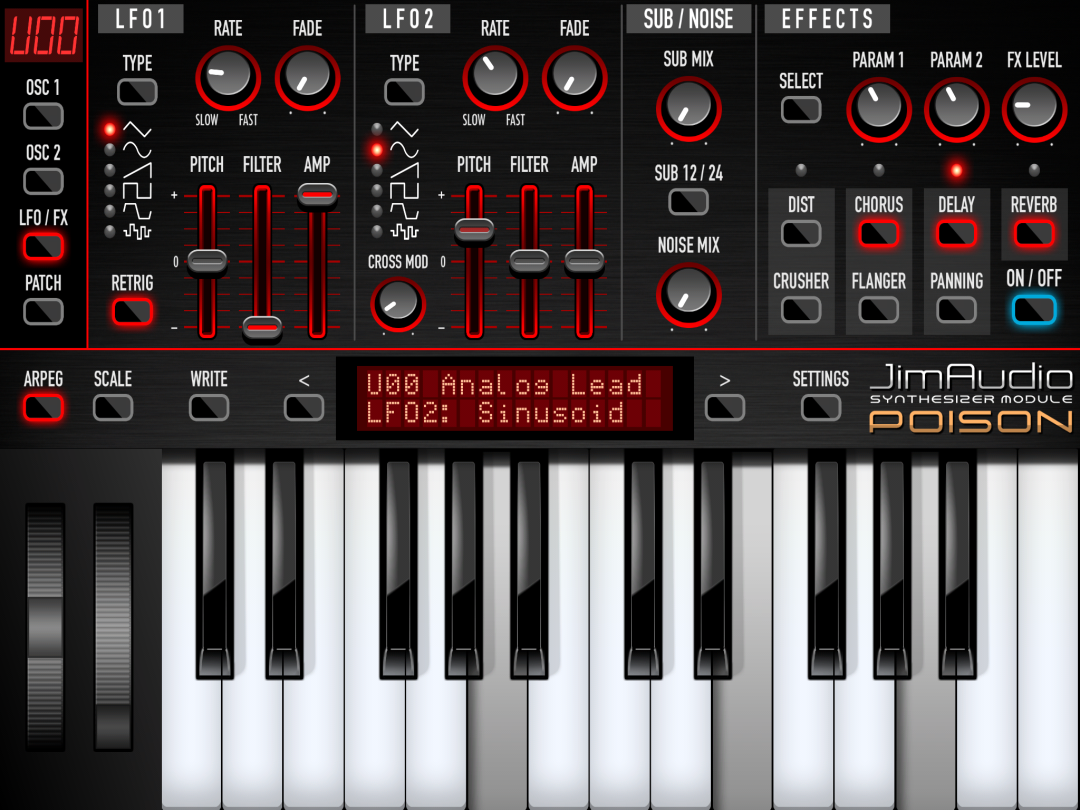 Most people who enjoy messing around with synths like to pretend every sound should be created from scratch.
Truth be told, though, sometimes there's nothing better than a good preset. And good presets is one thing Poison–202's got in spades.
The synth itself looks the business when you first fire it up – all moody black and red, with dials and sliders aplenty. Between the four pages are controls for oscillators, filters, ADSR envelopes, ring mod, LFOs, and a bunch of effects. There's everything here for crafting anything from monster bass to ear-searing leads.
I got the poison
If you're feeling lazy, though, creator Dmitrij Pavlov has done the hard work for you.
You get 150 factory presets to play with, many heavily inspired by 1990s dance fare from such luminaries as The Prodigy, Chemical Brothers, Orbital and Daft Punk.
And by 'inspired', we mean that some of these sounds are the spit of the originals. Fire up preset A73, 'Poison', and you'll instantly be singing about the "pulsating rhythmical remedy" and wondering if Keith Flint is growling nearby.
For those of a more veteran vintage, the likes of A33, 'The Robots', lets you get your Kraftwerk on.
I got the remedy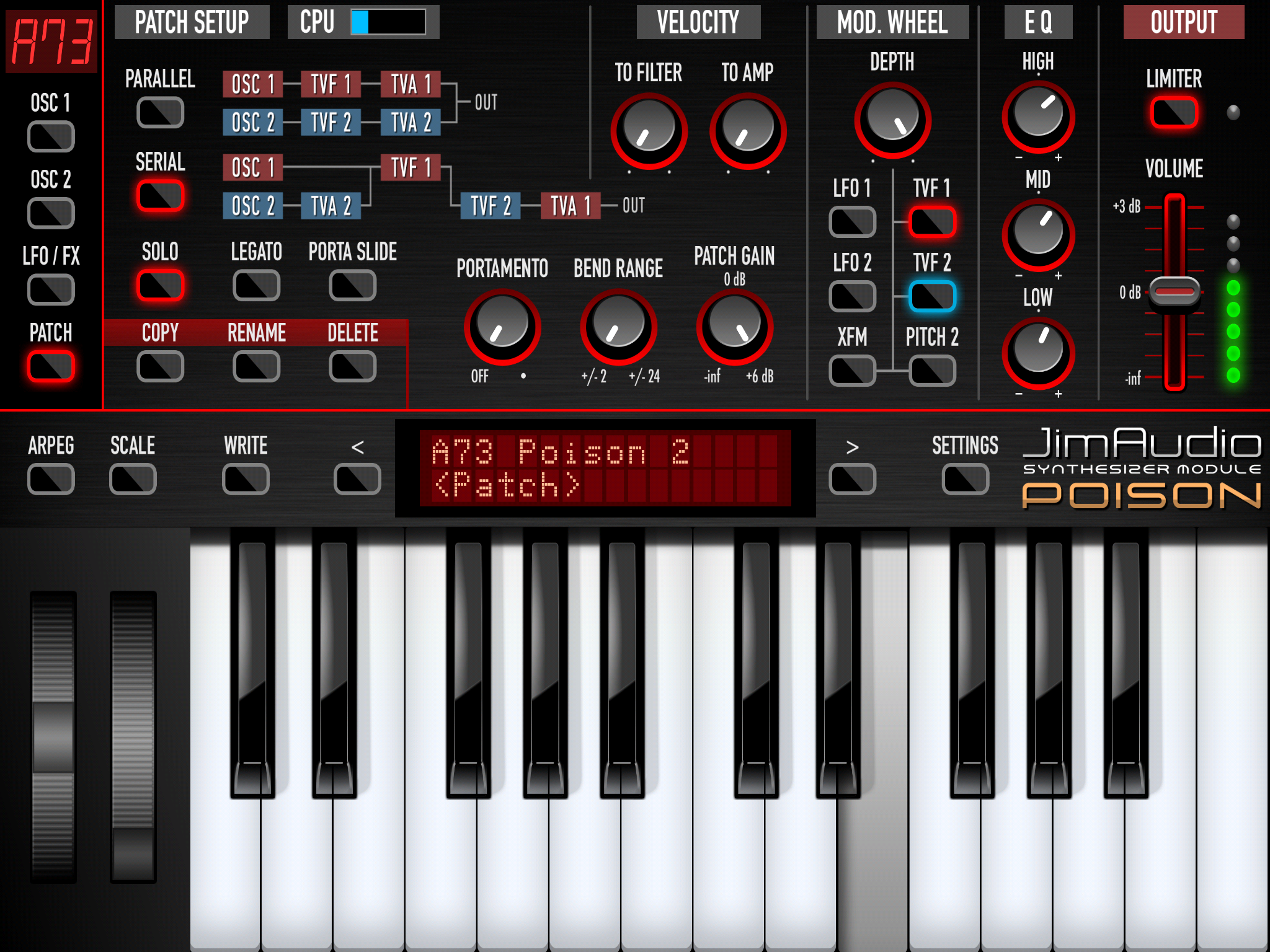 You can of course eschew these readymades and make your own noises, but you won't have time during your first few hours – because you'll be too busy grinning from ear-to-ear, figuring that you alone could potentially bring back the 1990s dance scene armed only with an iPad or iPhone.
Extended use finds some cracks in the veneer. The interface is nicely chunky for dials and sliders, but scrolling through presets takes forever. For pros, there's no Audiobus support, and the synth isn't an Audio Unit – although both of those are slated for an update, and there's Inter-App Audio support in the meantime.
Minor niggles aside, Poison-202 does the business, whether you're a relative newcomer to synths who just wants to make some noise, or a jobbing musician wanting an app to help you relive a key period in electronic music.
Stuff Says…
A rare iOS synth that manages to combine the warmth of nostalgia with the depth to create something new
Good Stuff
Tremendous sound design
Approachable and usable
Alternative scale keyboards
Bad Stuff
Arpeggiator settings awkward to reach
No Audiobus or AU (yet)
Sound selection menu needs work