App of the week: Trips by Lonely Planet review
Live vicariously through other people's photos, and travel the world from your armchair
Trips by Lonely Planet mashes together travel guides, blogging, and a smidgeon of social network – only Instead of being curated by experts, anyone can post to it.
That pretty much guarantees the app is full of insufferable people showing off all the amazing places they've been travelling to recently – and that you very much haven't. OK, so maybe I'm a bit jealous, and in need of a break. but fortunately this app provides plenty of inspiration for potential journeys.
It wisely cuts to the chase, concentrating on vibrant photography, rather than the people behind the posts. This isn't about celebrity – it's about travelling the world from your armchair.
Around the world
The app's been around on iOS for a few months, and is broadly similar on Android. Across the top of the screen, you get buttons for accessing your feed, a discovery section, notifications, and your own page (assuming you sign in – which is optional).
To search for something specific, you use the discovery section, which also helpfully groups posts into categories like 'adventure' (exciting!), 'art and culture' (intellectual!), and 'towns' (vague!).
Tap something you fancy checking out to see a cover photo, which when scrolled reveals the creator's post. Most are image-heavy, with only the odd smattering of text to add a bit of context, akin to captions in a magazine.
Globe trotting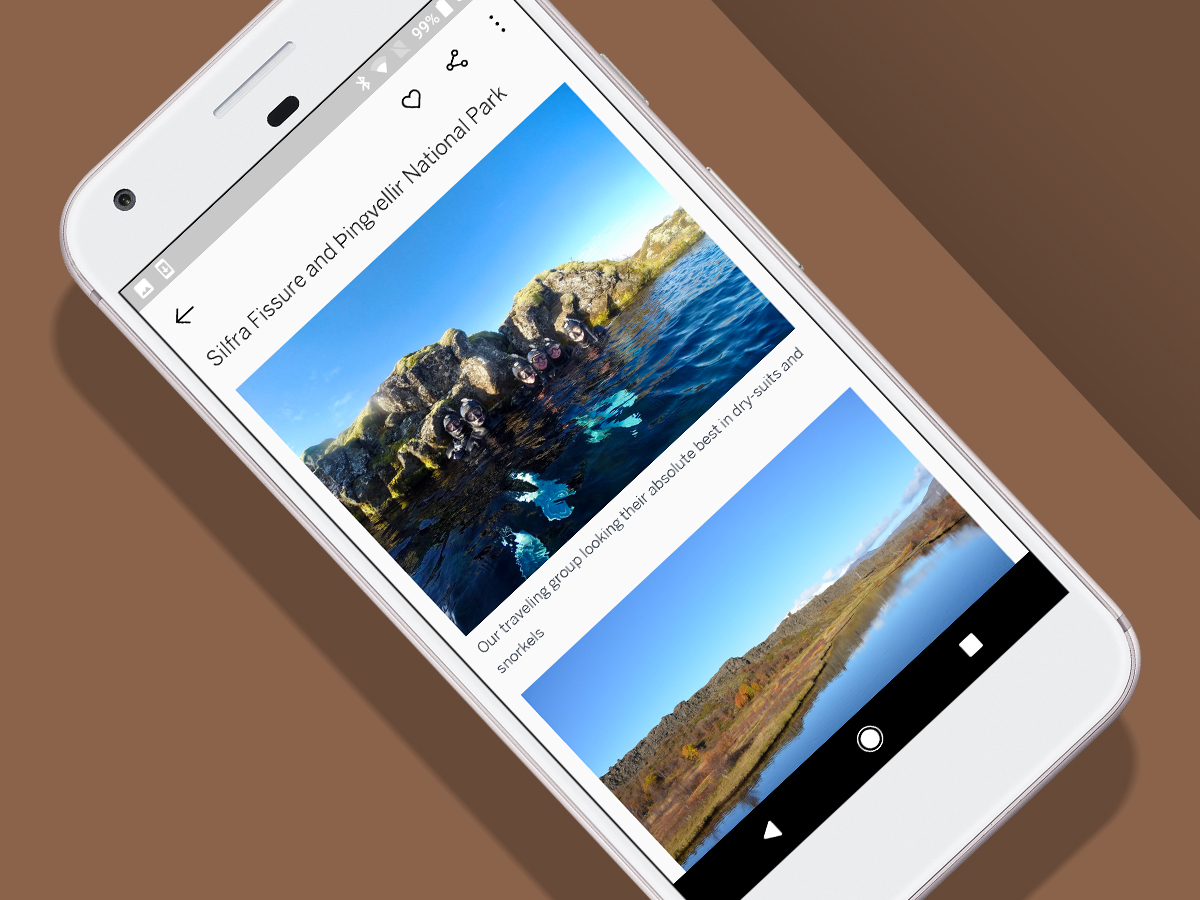 There's little text, then, but even less interaction. This app's about 'broadcast', not chatting with random folk online. If you particularly like someone's posts, you can follow them in-app, like a digital stalker. You can also mark individual posts as favourites, and share links online, but that's it.
Frankly, good. The last thing we need is 'Twitter for trips'. By having a sense of focus, Lonely Planet's created a much nicer experience to use.
Author pages often provide a bit of extra background detail, or the odd link to a website; but really you're here to gawp at beautiful imagery, not to get into a row with someone regarding whether a week in Torquay is somehow comparable to a month in the Med.
Do it yourself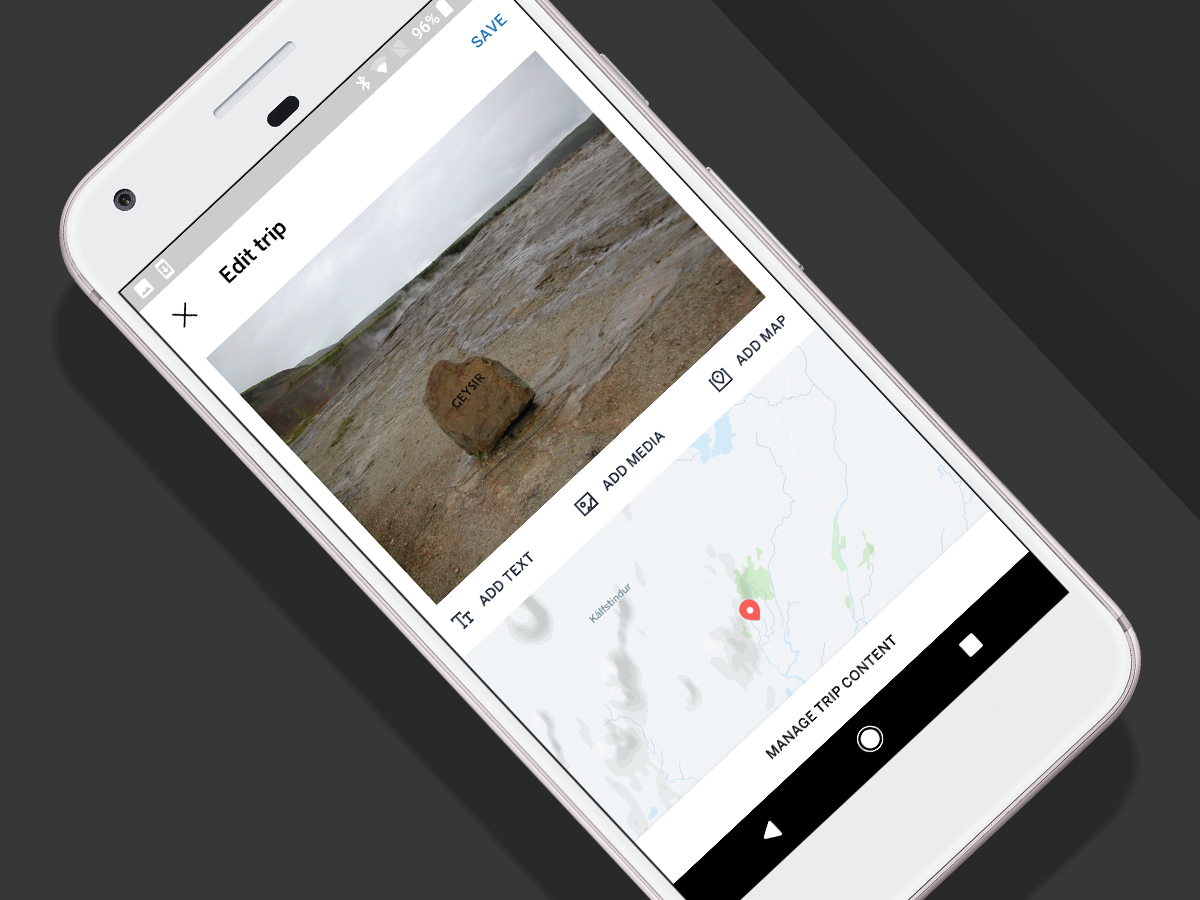 Sign up for an account, and you can inflict your own journeys on all and sundry. Select some photos on your phone, and the app squirts them into a new post. Pics can be rearranged, and you can add maps, text and headings. It's all very straightforward, and intentionally limited to make you think about content, rather than getting all distracted with fonts and colour schemes.
When you're done, your efforts can be posted publicly or shared privately, in the form of a link. Posts can be opened on desktop browsers, too – you don't need the mobile app to view them. This also provides a workaround for the app's most overt deficiency – a lack of export functionality.
On the whole, though, Trips is a lovely app for anyone with the travel bug – or who wants to catch it and find somewhere new to visit.
Trips is available for Android. It was previously released for iOS.
Stuff Says…
A nicely designed travel app chock full of great photos – which you can add to yourself
Good Stuff
Loads of lovely pics to explore
Easy to make/upload your own posts
Ability to follow favourite travellers
Bad Stuff
Writing quality is variable
No post export functionality