Keep on running with Bluetti's portable power stations
Backup, off-grid or solar – they've got your electricity needs covered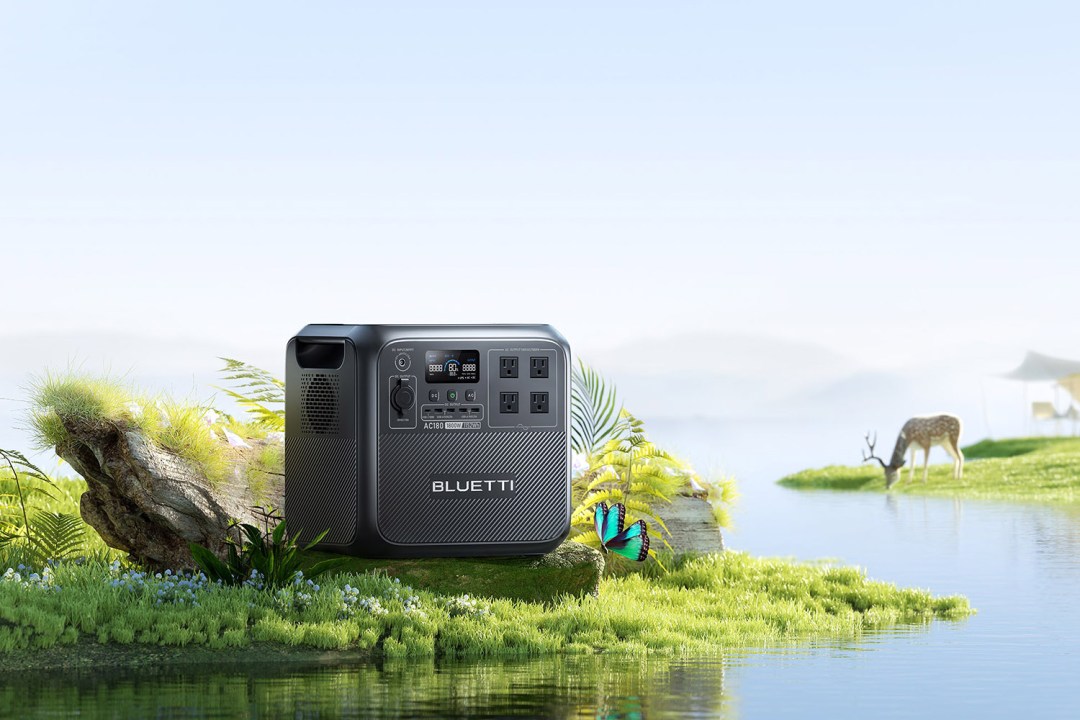 Many of us are still going to be paying high energy costs this year and far beyond. But there are alternatives to simply shelling out more money to the energy suppliers – and few more exciting than Bluetti's portable power stations.
At IFA 2023 in Berlin we went along to Bluetti's exciting booth to check out the latest innovations from the company and see the latest power stations in action.
There was plenty to see at the booth at Hall 3 in the huge Messe Berlin exhibition centre.
With huge battery capacity, flexible connectivity and a high-tech approach (you can control them using a mobile app), Bluetti power stations are the modern-day equivalent of having your own personal generator at hand. But far greener and much easier to live with than a petrol-powered monstrosity.
Read on for details of four of the company's star performers.
Bluetti AC180: the mobile maestro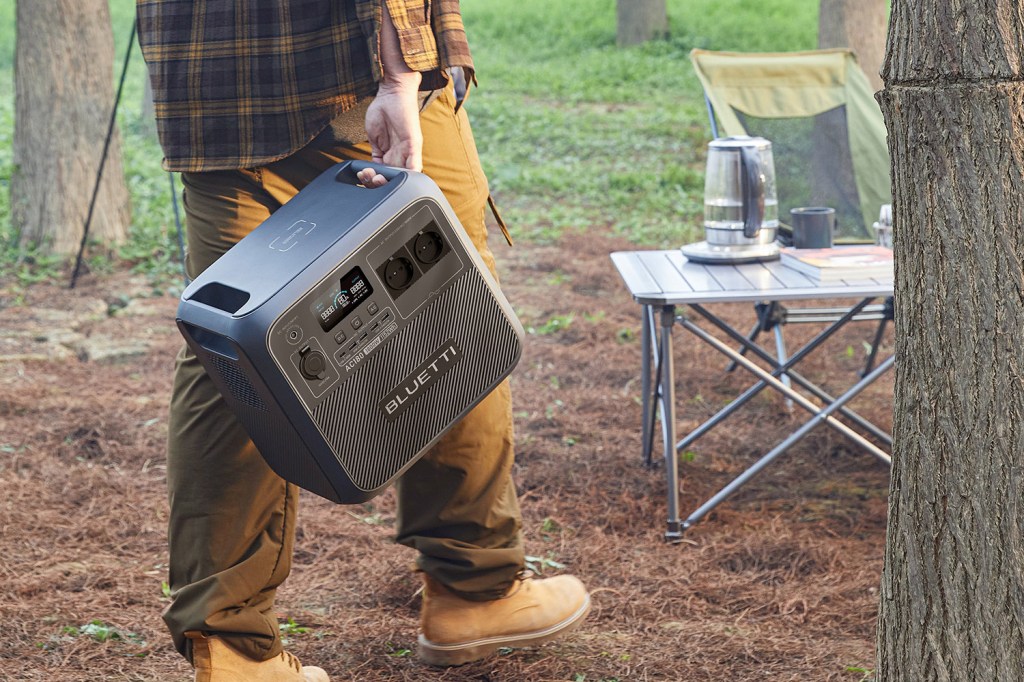 Compact, lightweight and equipped with two easy-to-grab handles, the AC180 is the ideal portable power station for both indoor and outdoor use: it's great for road trips and camping weekends, or just as a space-saving all-round backup power option for smaller homes.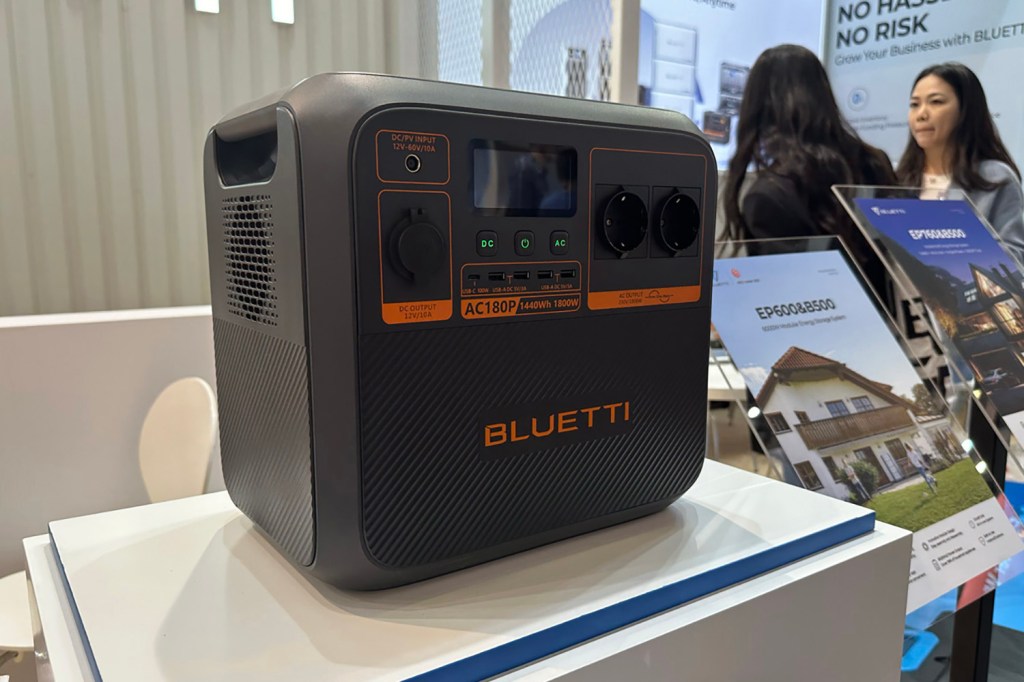 The AC180 has a 1152Wh capacity (enough for around 60 smartphone recharges, 15 laptop recharges or to power a 60W car fridge for 15 to 30 hours) and 1800W constant output for delivering power to several devices simultaneously (it has nine outputs including USB-C, USB-A and standard AC). Switch it to Power Lifting Mode for 2700W output, allowing it to run high-powered devices with zero effort.
You don't have to wait long for a fully loaded battery either. With up to 1440W input, you can charge the AC180 to 80% in just 45 minutes from a power socket; on a sunny day, you can fill its entire battery in just three hours with 500W of solar input.
To find out more about the Bluetti AC180, click here.
Bluetti AC200P: the stamina star
With its 2000Wh capacity and 2000W constant output, the AC200P offers a bigger source of energy than the AC180 – all while remaining conveniently carry-friendly. It's a bit larger and heavier than its little brother, yes, but that extra power reserve and supply will suit travellers on longer trips or even support proper off-grid living (all while being signficantly quieter, cleaner and greener than a petrol-powered generator).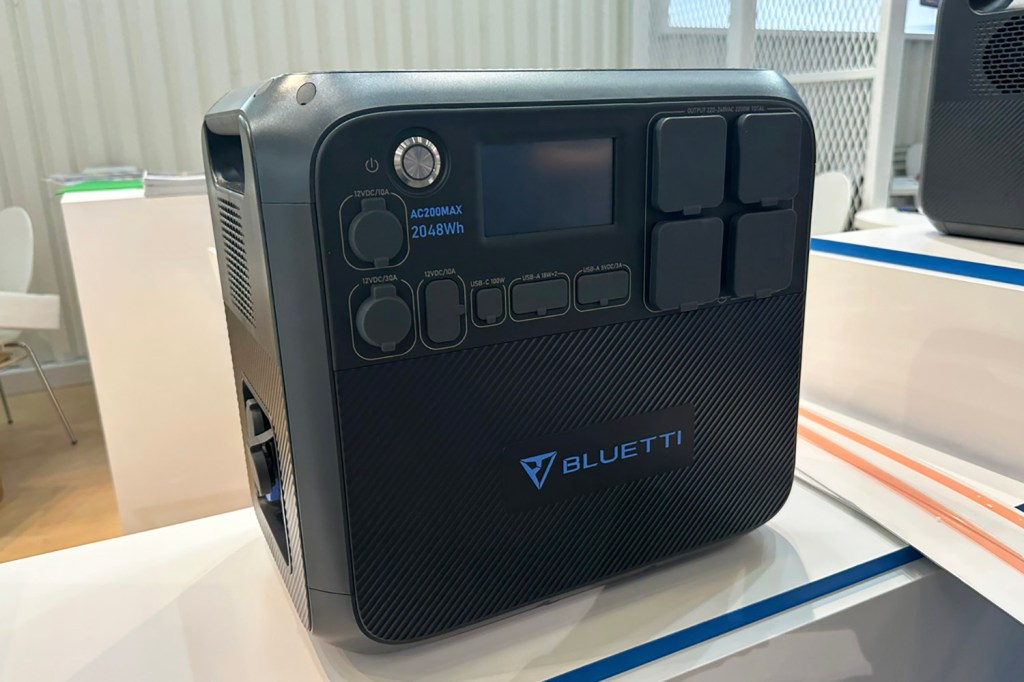 The AC200P also comes with a stonking 13 separate outputs including five USB ports, four DC outlets and, on top, a pair of 15W wireless charging pads for charging compatible smartphones. It can be topped up in several ways too, thanks to inputs for a 400W AC adapter, 700W solar and 12/24V car cigarette lighter; you can use a combination of simultaneous solar and AC power (or dual AC power) to get it fully charged in as little time as possible.
For more info on the Bluetti AC200P, click here.
Bluetti AC300 & B300: the modular master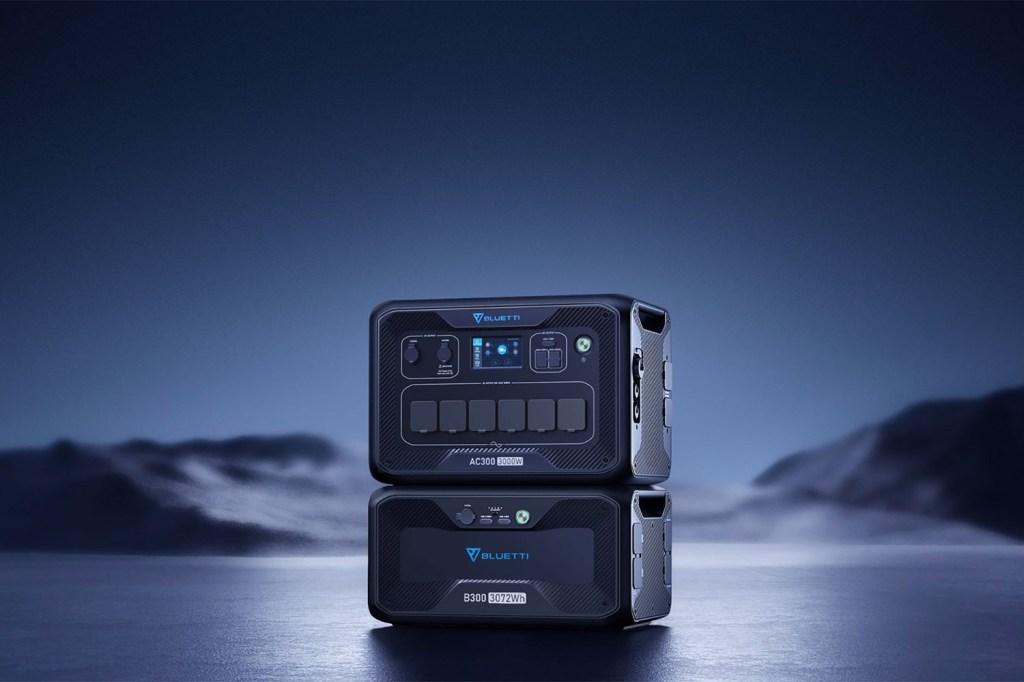 Need more flexibility from your portable power station? A setup that's built to grow with your energy needs? Then look no further than the AC300, a modular power station which uses the B300 external battery pack.
Each B300 has a 3072Wh capacity, and you can connect up to four of them to the AC300 at once, giving you access to a staggering maximum capacity of 12,228Wh from a single system. That's enough power to run a 1000W washing machine for over 10 hours, a 40W light bulb for over 240 hours, fully recharge a laptop 120 times or fully recharge a smartphone almost 700 times. It delivers 3000W via its inverter too, so adequately powering several devices at once isn't an issue.
Even with all this, the AC300 remains compact and transportable, so it (and however many B300s you need) is ready to accompany you on even the most epic of camping trips.
Click here to find out more about the Bluetti AC300 & B300.
Bluetti EP760: the capacity king
For those seeking a whole-home backup solution that'll ensure they're never without electricity, there's the upcoming EP760; its robust 7600W output will keep demanding household appliances such as microwaves, fridges and heaters running in the event of a power cut. It'll also switch seamlessly from grid to battery power in a mere 10ms, ensuring your key appliances run without interruption.
But it's not just for emergencies. This high-capacity modular system (which uses B500 battery packs offering a flexible capacity of 9.9kWh to 19.8kWh) can be stocked up via solar panels during the day for use at any time, making it perfect for off-grid living – or simply as a means of chopping hundreds of pounds off your energy bills with sustainable, eco-friendly power.
The Bluetti EP760 will be on sale in the coming months, so keep your eyes locked to the Bluetti website for more info on the products showcased at IFA 2023.