Apple Mac Mini M2 review (2023): more bang for fewer bucks
With its (slightly) more 'mini' price, this entry-level Mac still packs a punch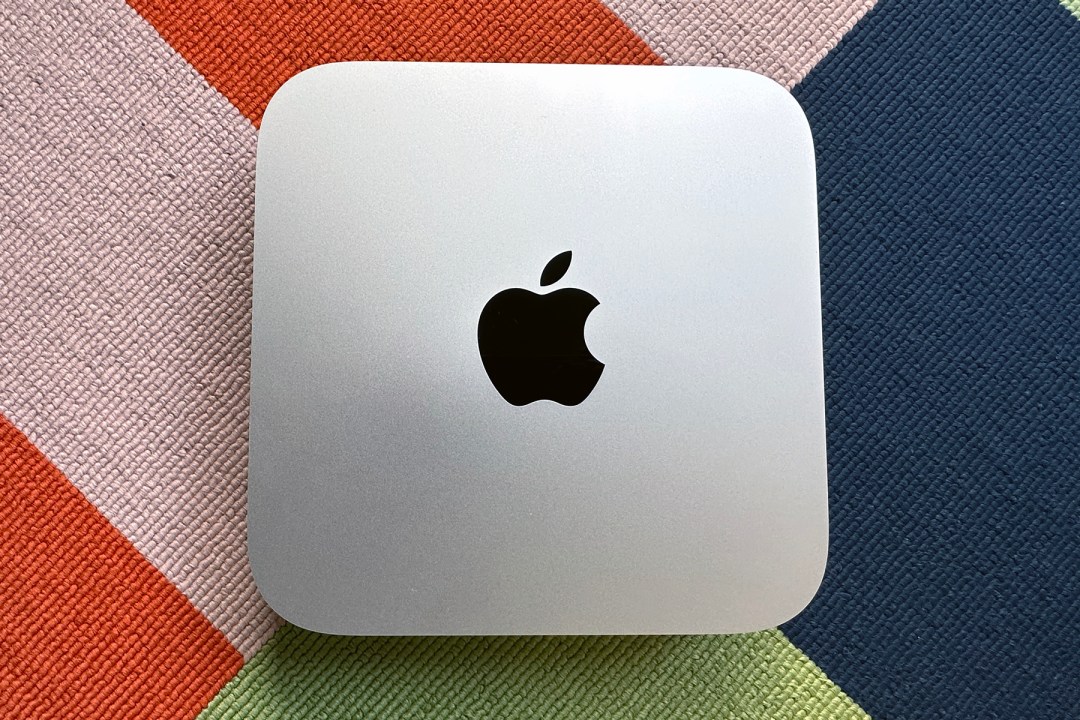 June 2010. The era of the iPhone 4 and, er, iTunes Ping. And also when Apple last updated the Mac Mini's design. Fortunately, the Mini's innards have evolved more rapidly, and the Mac Mini M2 is powered by the latest generation of Apple Silicon.
Naturally, Apple's pleased with its lot. It says the Mac Mini M2 offers "More muscle. More hustle." But is it an economic entry point into the Mac ecosystem, or has Apple cut too near the bone in trying to make this Mac affordable?
Design: plug and play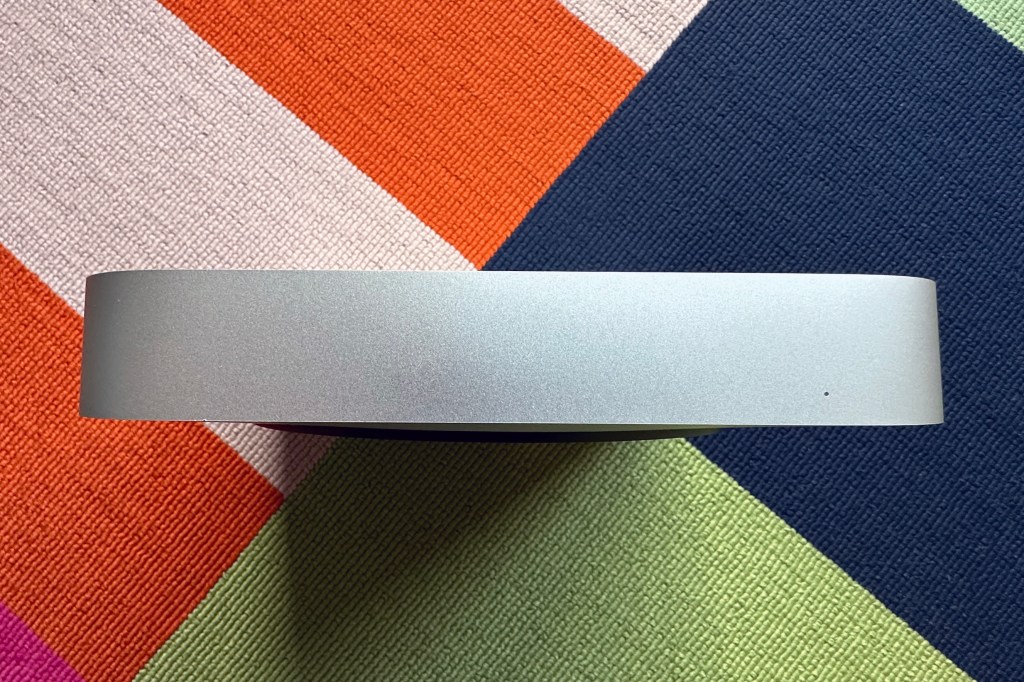 The Mac Mini M2 remains a refined metal slab with a shiny black Apple logo on top. It looks timeless rather than dated, although it's much larger than many of today's dinky PCs. Apple clearly sees no benefit in making a smaller Mini (akin to an Apple TV). It quickly becomes clear this was a smart move.
Aside from a mildly irritating bright power light up front, there's nothing to interrupt the shell's minimalist vibe. Spin the unit around, though, and there are loads of ports: Gigabit Ethernet, HDMI, 2x Thunderbolt 4, 2x USB-A, and headphones. There's no SD card slot, though, and no ports on the front, which irks when dealing with accessories.
Still, what Apple has included works. USB-A is going the way of the dinosaurs, but cost-sensitive users will be pleased legacy kit plugs right in. Or you can use cheap adapters and turn the USB-A ports into two USB-C ones. But if you don't use HDMI for connecting a display, note you'll be down to a single Thunderbolt 4 port.
Finally, it's not obvious, but the Mac Mini M2 has a built-in speaker. There's a reason Apple barely mentions this: it's not much cop for anything beyond system sounds. So plug in external speakers or headphones.
Performance: power up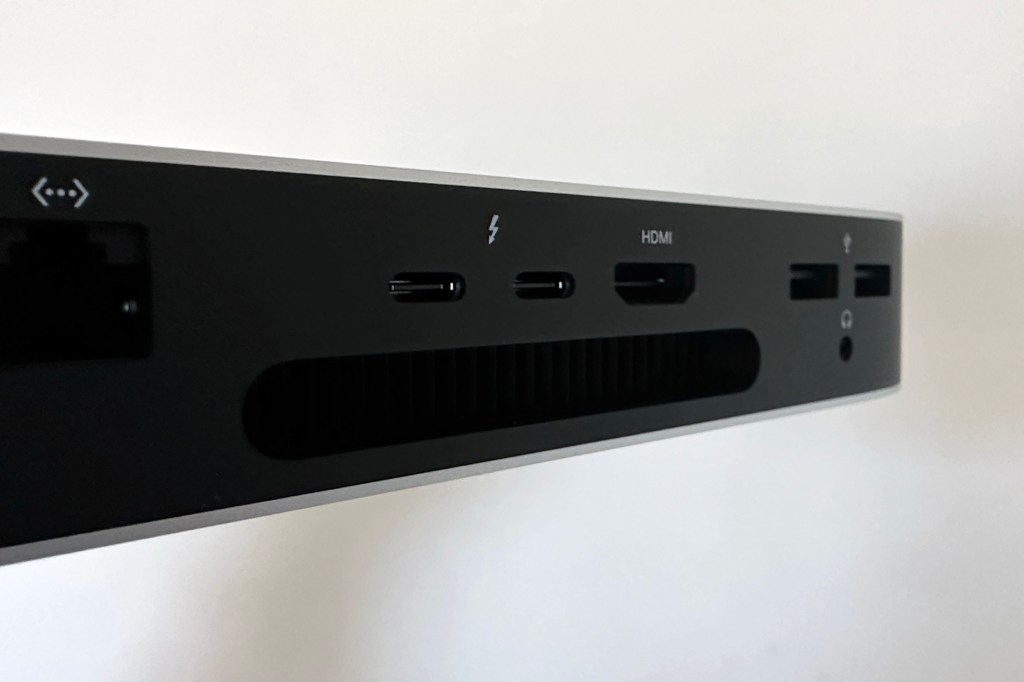 We didn't find the M2 in this Mac a massive leap over its predecessor's M1, bar when working with ProRes video, thanks to the new media engine. But it is fast. Even with the base-level spec, our review unit barely blinked as we edited video, music and photo projects. It remained quiet too, with an idling noise that put the Mac Studio to shame – and the fan was only coaxed into action when the machine was under sustained high load.
This is where Apple's design decisions pay dividends, the larger shell providing headroom regarding thermals. But things are squeezed elsewhere. The default 8GB RAM is fine for mono-tasking, even with much creative work. But we found leaving dozens of browser tabs open could sometimes grind the machine to a halt. If you're not disciplined, that could be a problem.
As for storage, there are gripes online about Apple's 256GB SSD benchmarking up to 50% slower than the one in the previous-gen M1 Mini. It's unlikely you'll notice in general use. What you might notice is 256GB can be tight. At least if you work with a lot of media files, budget for external SSDs. And if you like AAA games, be prepared for frustration. Once we'd installed Rise of the Tomb Raider and Metro Exodus for testing, there wasn't enough space for our third go-to, Baldur's Gate 3.
Speaking of, let's dig into Apple's now regular claim that Macs are great for gaming. Metro Exodus ran well enough during testing at 1440p on low details, albeit with some dips under 30fps. That's better than the MacBook Air, since performance remains steady rather than degrading due to heat-related throttling. Even so, what we saw across higher-end titles was adequate rather than stellar – and the Mac gaming ecosystem remains sparse. For AAA (or even many modern indies), stick with a PC; but if you're into Apple Arcade, streaming or emulation (up to PS2-era hardware), this entry-level Mini will more than suffice.
Mac Mini M2 Pro: Maxed Mini
The new Mac Mini M2 Pro occupies a space between the Mac Mini M2 and the Mac Studio. Over the standard Mini, you get more RAM/storage (16GB/512GB by default) and two additional Thunderbolt 4 ports, It can support up to three displays (including 8K/60Hz over HDMI), rather than two.
The M2 Pro is powerful. It chewed through everything we threw at it, and showed a marked increase in benchmarking numbers. Sometimes, it even outperformed the £1999 Mac Studio M1 Max. Game performance was stronger too. At 1080p and 'highest' settings, Rise of the Tomb Raider averaged over 60fps; Metro Exodus blazed north of that. However, our review model was not the £1399 base unit (10-core CPU/16-core GPU/16GB/512GB) – Apple sent an M2 Pro 12-core CPU/19-core GPU/32GB/1TB model, which costs £2299. If you're keeping track, that's pricier than a Mac Studio.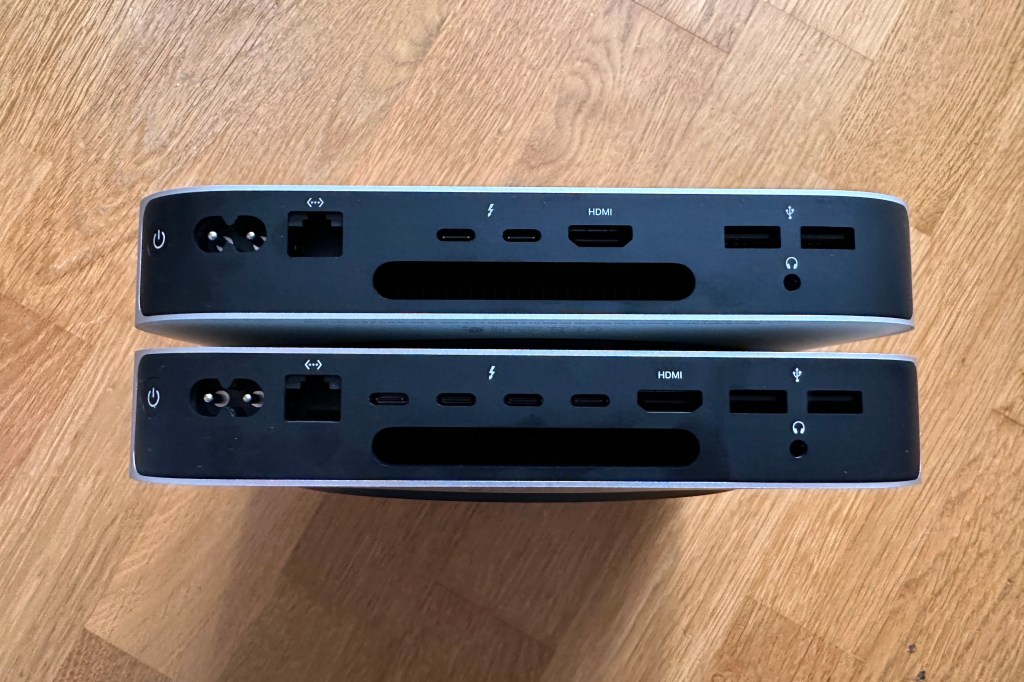 Still, our experience with other M2 Pro Macs suggests the £1399 Mac Mini M2 Pro would work for anyone who feels hemmed in by the Mac Mini M2, wants more performance for creative projects (or even gaming), and doesn't want to spring for a Mac Studio. But add upgrades and the lines blur. Go for the more powerful processor or double the base spec's RAM and you're, respectively, £300 or £200 off the Mac Studio's price.
The Mac Studio is noisier and has older Wi-Fi/Bluetooth, but more graphics clout, support for up to five displays, USB-C ports and an SD card on the front, and either more power or more RAM. With all that in mind, it's tempting to pay the extra for the Mac Studio – which is precisely what Apple's VP of Upselling wants you to do.
Verdict: Apple Mac Mini M2 (2023)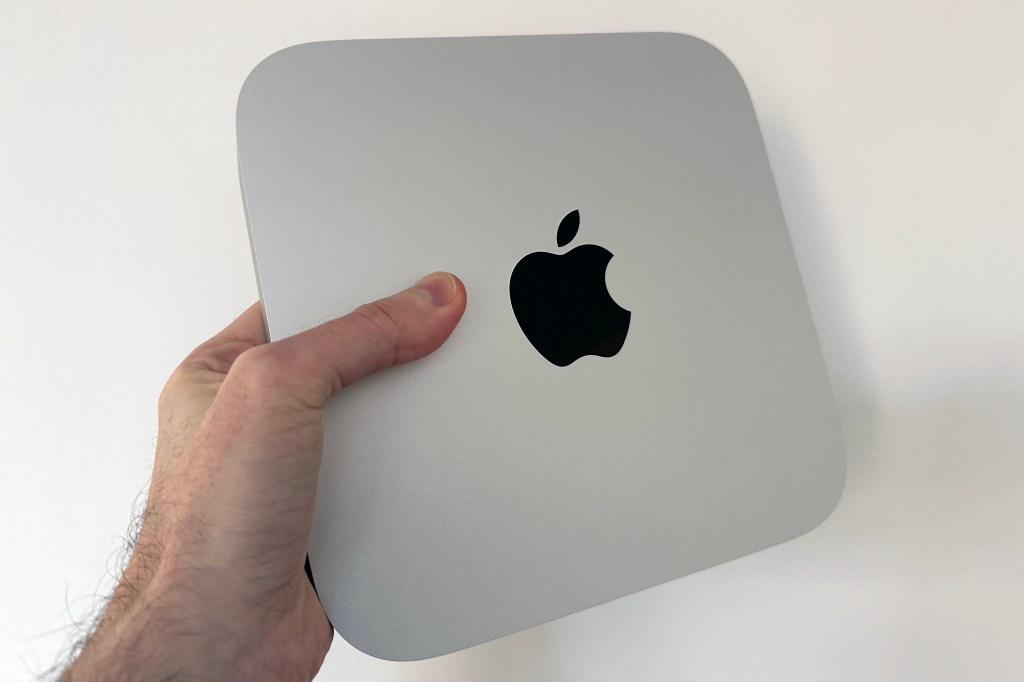 Having received that rarest of things – a price cut from Apple – the Mac Mini is a tantalising prospect. And at £649 (£50 less than its predecessor), you get a lot of bang per buck. Cheaper PCs exist, but you'd be hard-pressed to find one at this price to match the Mini's mix of build quality, power and connectivity. For home users, students and content creators who delve into photo work, audio and even 4K video, it comes recommended. It's ideal for newcomers and a great upgrade from an Intel Mac Mini.
There are caveats. That 256GB of storage won't be enough if you need very large local installs for gaming or media. The 8GB RAM leaves little headroom for the future, meaning you might be wise to spend a – frankly absurd – extra £200 on an extra 8GB. And although the M2 Mini is a capable machine, it is Apple's entry-level Mac, and so if your work is more demanding – video effects and 3D – head elsewhere.
Stuff Says…
It's great to see Apple's cheapest Mac is now more powerful and more affordable – although the RAM upgrade pricing still stings.
Good Stuff
Powerful for the price
Good connectivity options
Mostly runs quiet – but not silent
Bad Stuff
No ports on the front
RAM upgrades are ludicrously expensive
---
Apple Mac Mini M2 (2023) tech specs
| | |
| --- | --- |
| Processor | Apple M2 |
| RAM | 8/16/24GB |
| Storage | 256GB–2TB |
| OS | macOS Ventura |
| Connectivity | Wi-Fi 6E, Bluetooth 5.3, 3.5mm headphone, 2x Thunderbolt 4, HDMI, 2x USB-A |
| Dimensions | 197x197x35.8mm, 1.18kg |