Asus Zenfone 9 review: The smallest superphone
This micro machine means business
Does the world really need a small superphone like the Asus Zenfone 9? Midrange doesn't mean bad anymore, after all. Low-cost camera phones like the Pixel 6a and Realme 9 Pro+ are great, and most of the best cheap phones under £400 can play top-tier games. Smartphones are turning into TVs, too. Who wants to squint at a tiny phone screen while bingeing Netflix or Disney+ on the go? And what about gaming – if you want ultimate power, you'll want to enjoy it on an ultimate, oversized screen, surely?
There was a time we collectively loved the idea of pocketable powerhouses like the Xperia Z5 Compact. It might not be 2015 anymore – but there are still a few firms championing small phones. Apple's iPhone Mini-series has iOS locked down, while the Sony Xperia 5 III and Xiaomi 12 are representing the Android world.
Before we add Asus to that list, we have to ask the question: has it overloaded a potentially great, affordable midranger with flagship specs, and whacked on a £699 starting price, or is the Zenfone 9 a welcome addition to the pocket-friendly powerhouse mix?
Asus Zenfone 9 design & build: soft touch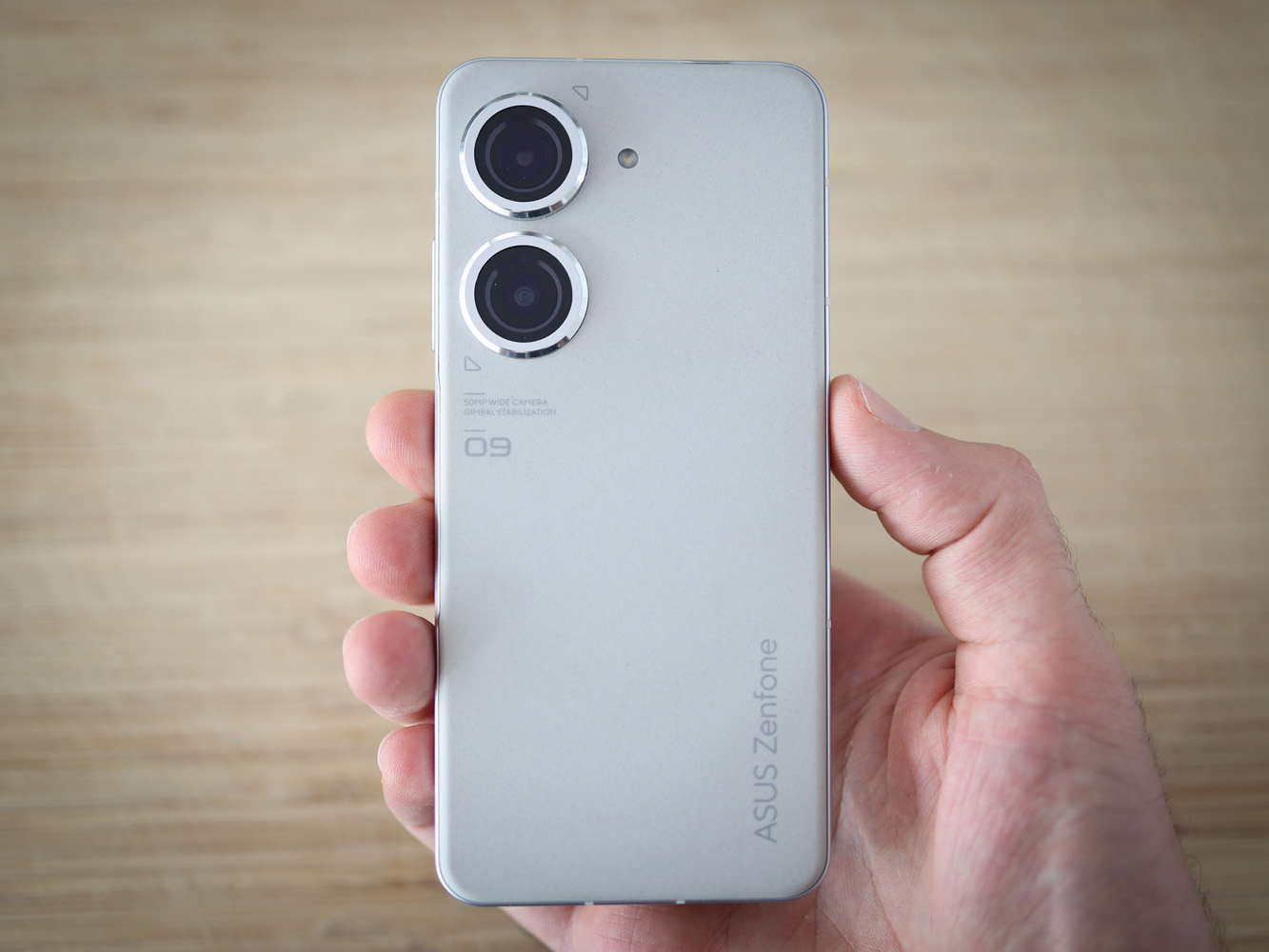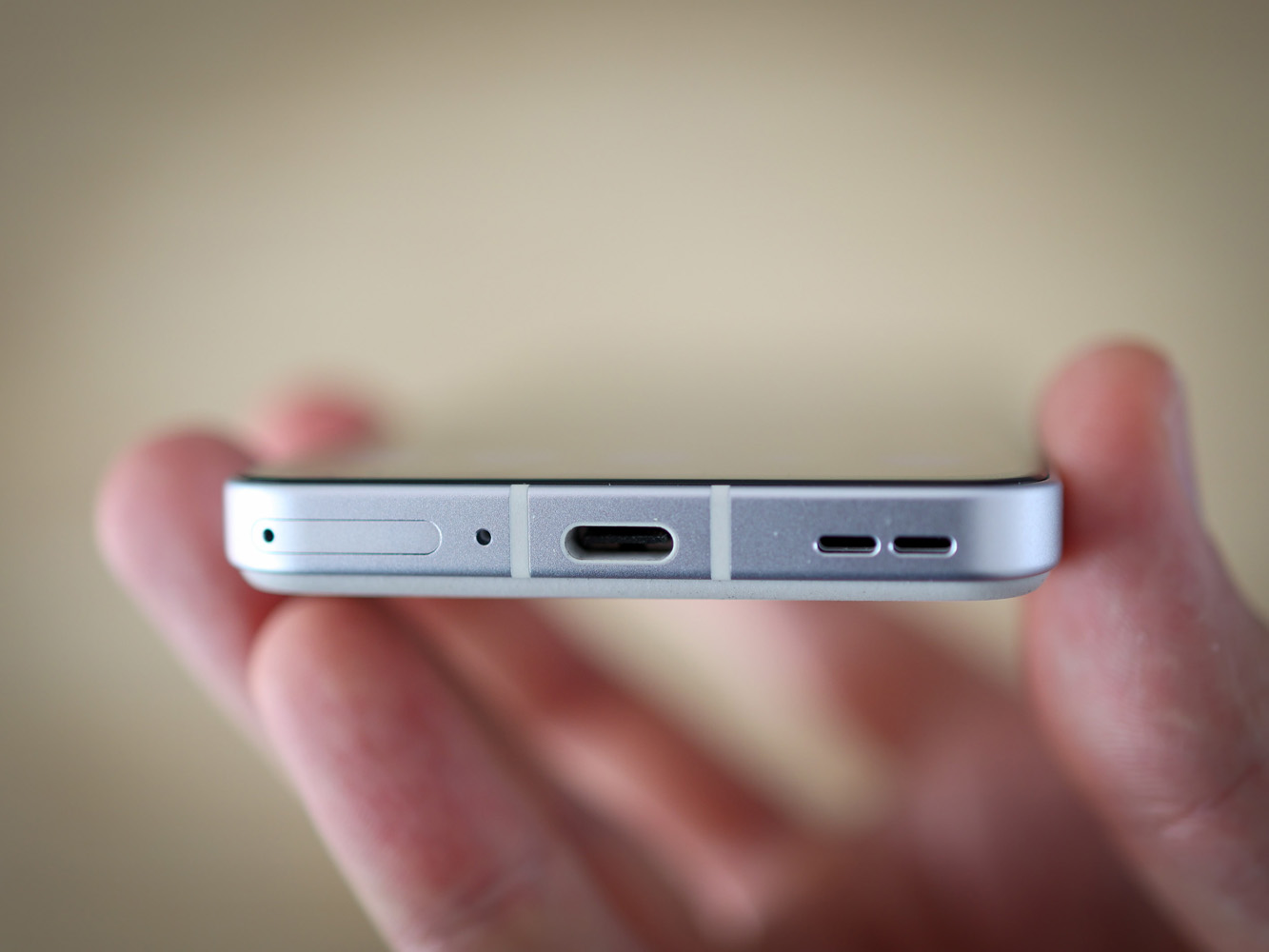 That back cover immediately jumps out when getting the Zenfone 9 in your hands. It's almost like a synthetic fabric, and while we'd love to get specific, Asus isn't too forthcoming with details, describing it as a "newly-developed texture surface material that's really tough and comfortable yet grippy"… right then.
It feels like a thin layer of hybrid velour/felt material has been affixed atop a plastic back panel. We don't mind it, but we're also confident it will discolour pretty quickly. Picking one of the darker colour options seems like a sensible move. It's available in Midnight Black, Moonlight White, Starry Blue, and Sunset Red.
Potential cosmetic damage aside, the back panel doesn't stop the phone from being IP68 dust and water resistant. It also enjoys a Gorilla Glass Victus scratch-resistant front, and a hard plastic case comes in the box if you want some added protection.
The very flat sides are blasted metal, and play host to a USB-C port at the bottom, alongside a dual SIM tray and loudspeaker. There's a headphone jack up top, and a volume rocker and power button/smart key/fingerprint scanner combo on the right side. It's smart because you can use it to trigger gesture shortcuts, swiping down to reveal any notifications, double-pressing for voice typing or generally getting around the phone that little it quicker. Initially, we were sceptical, but we'll miss these intuitive shortcuts when we switch phones.
It may be lightweight, compact and pocketable, but is chunky at 9.1mm. Around the back, the phone's cameras jut out confidently with two big, bevelled metal rings housing the main and ultra-wide lenses. This heft holds the Zenfone 9 back from feeling truly refined, but still comes across as premium, and sits comfortably in the hand.
Asus Zenfone 9 display & audio: compact screen, big sound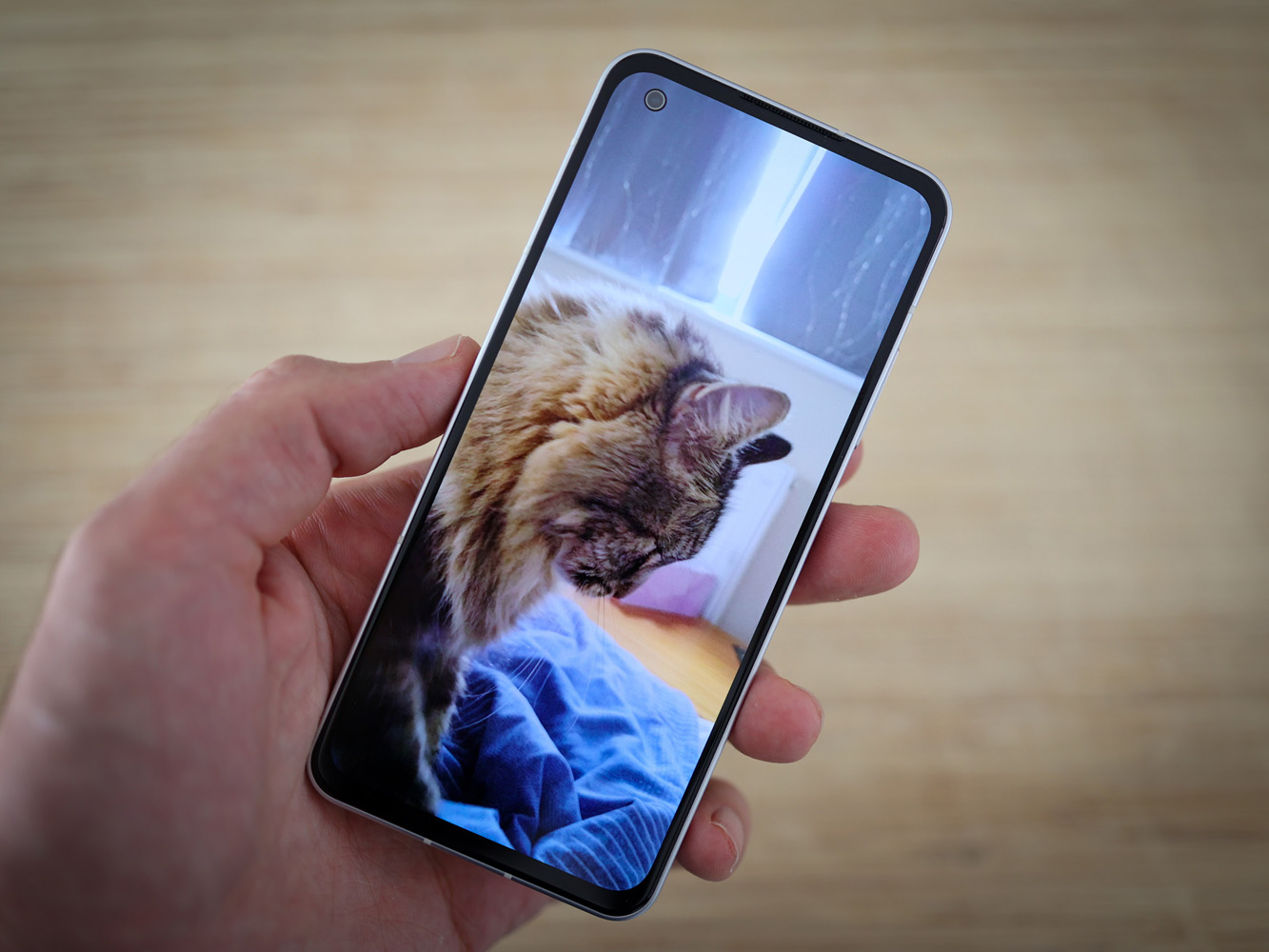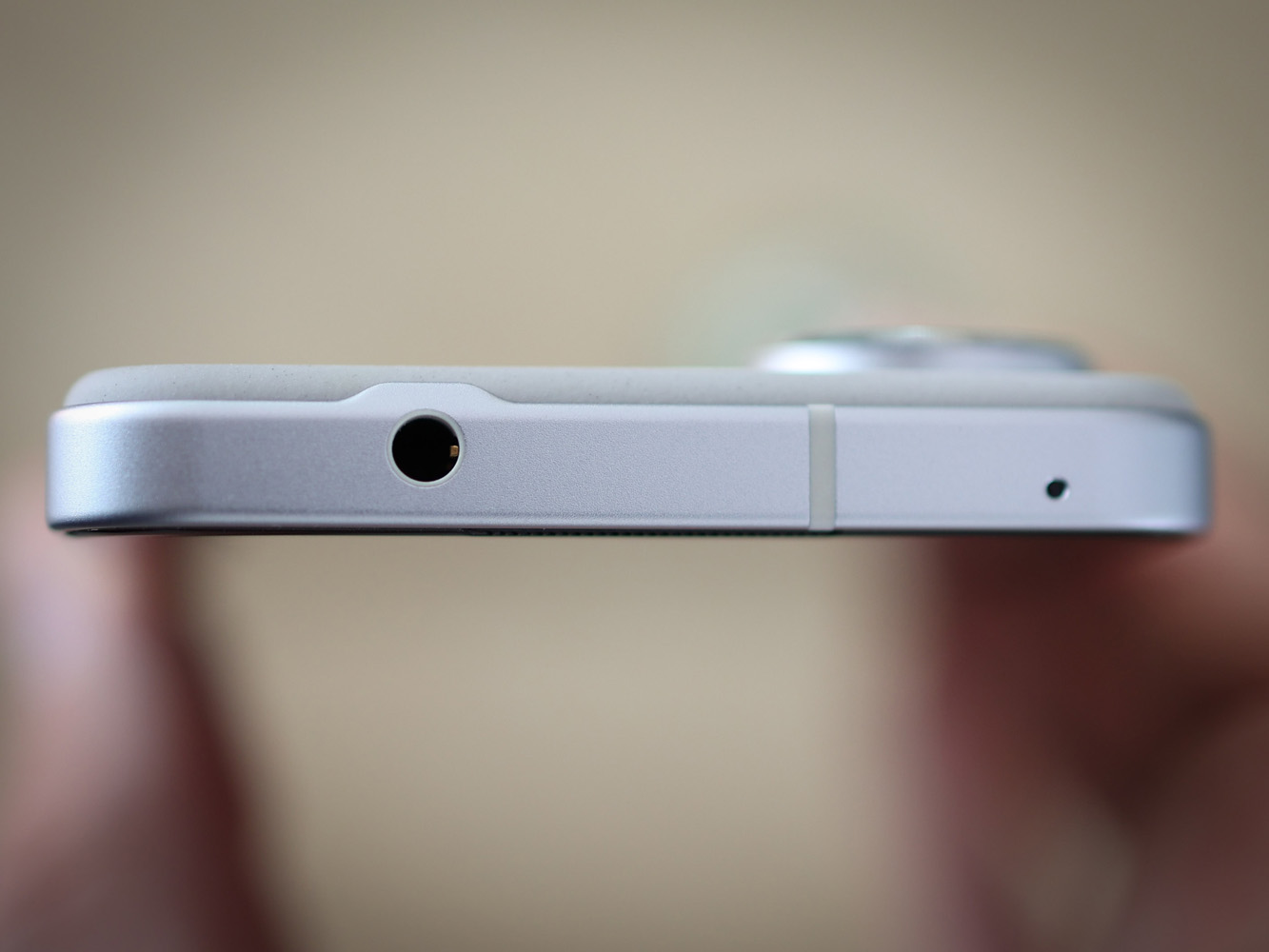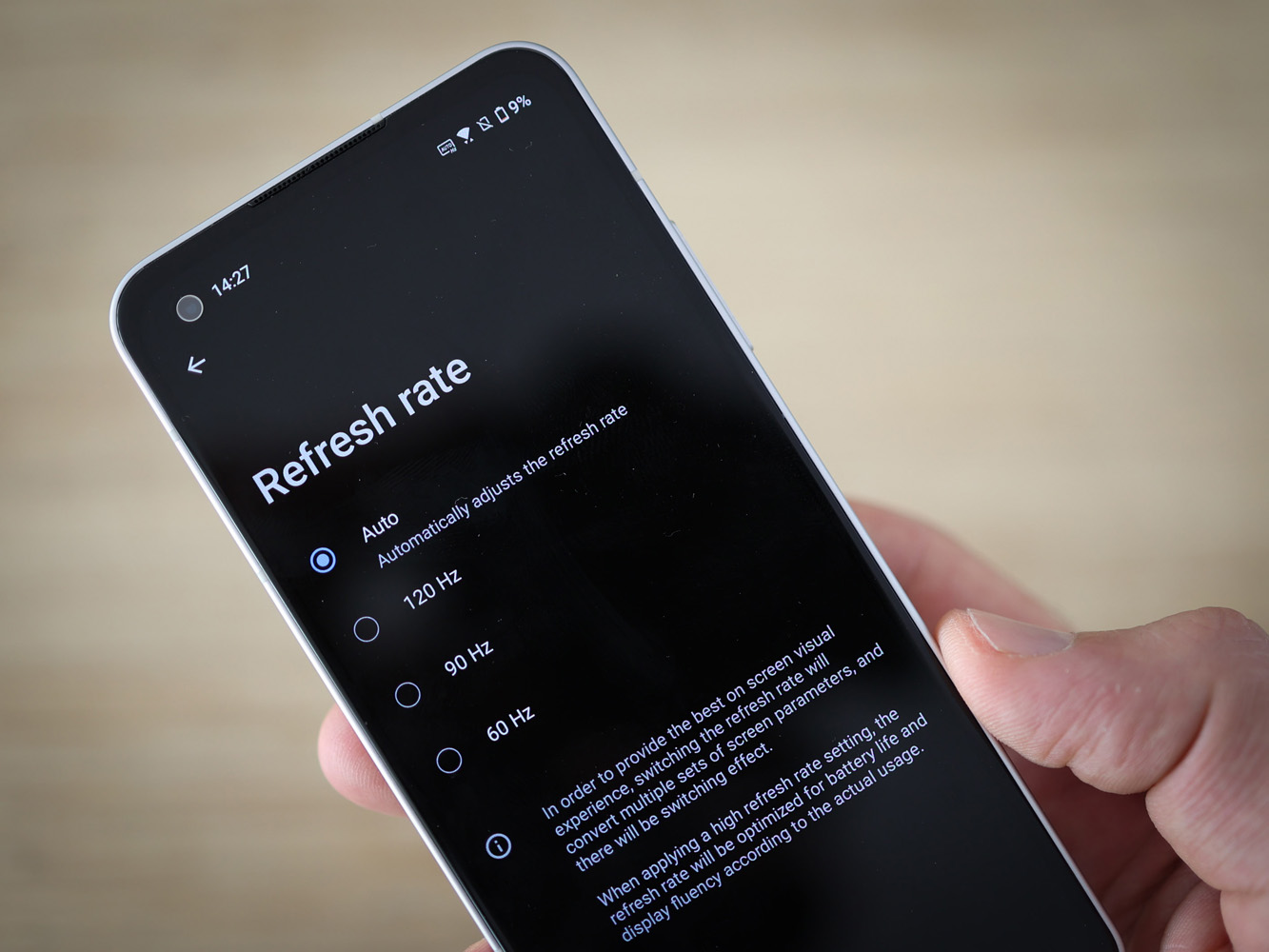 A small phone demands a small screen, so you have the Zenfone 9's 5.9in display to thank for its supreme pocketability. It's a punchy Samsung OLED with 120Hz refresh rate that dynamically switches based on what the phone's running. While flat glass doesn't feel quite as fancy as the Xiaomi 12's curved panel – the Zenfone 9's key competition – some serious highlights keep things flagship.
On top of being smooth, it's a colour champ, with 112% DCI-P3 colour space coverage and a whopping 151% of the sRGB colour space. A Delta E rating of below 1 translates to ridiculously good colour accuracy. HDR 10+ credentials and trademark AMOLED depth also mean impressive contrast and dynamic range – perfect for movie playback, especially in dark environments.
Don't be put off by the fact it's a Full HD panel, rather than a 2K or QHD+ one. With an ample 445 pixels for every inch of screen, it's still seriously sharp – more so than flagships like the ROG Phone 6.
It's not quite a full house: screen brightness caps out at 800 nits, which is significantly behind the top-tier competition. Outdoor viewing might be an issue – we struggled with making out dark elements in bright sunlight. Indoors though, the Zenfone 9's screen looks excellent, and is complemented by mighty speakers optimised by Dirac.
While audio isn't as deep as that produced by larger flagships like the iPhone 13 Pro Max and Sony Xperia 1 IV, the Zenfone 9 achieves impressive sound separation for such a compact device, and the volume is also loud. Add a headphone jack to the mix, and you have a host of quality options for listening.
Asus Zenfone 9 cameras: steady on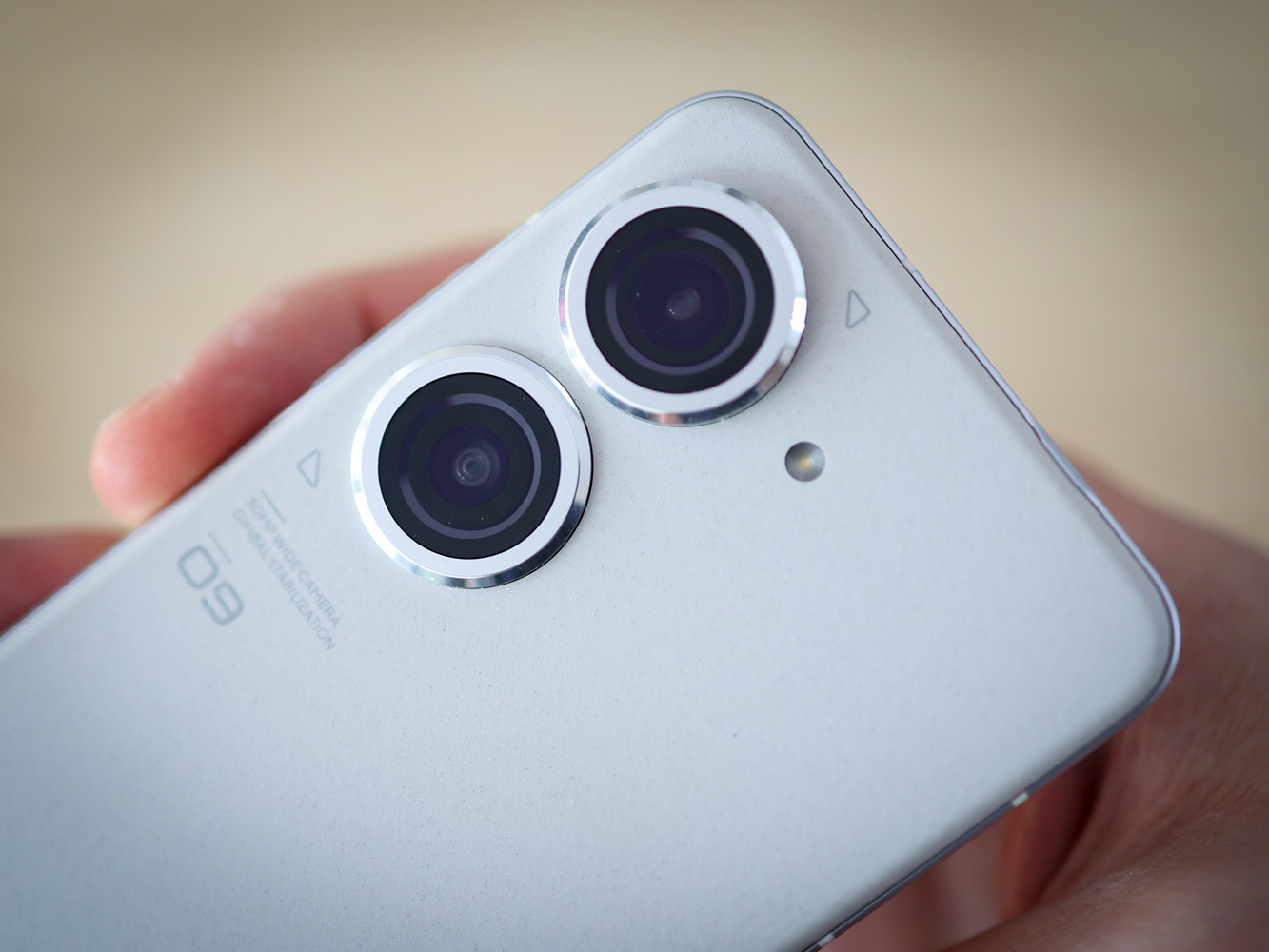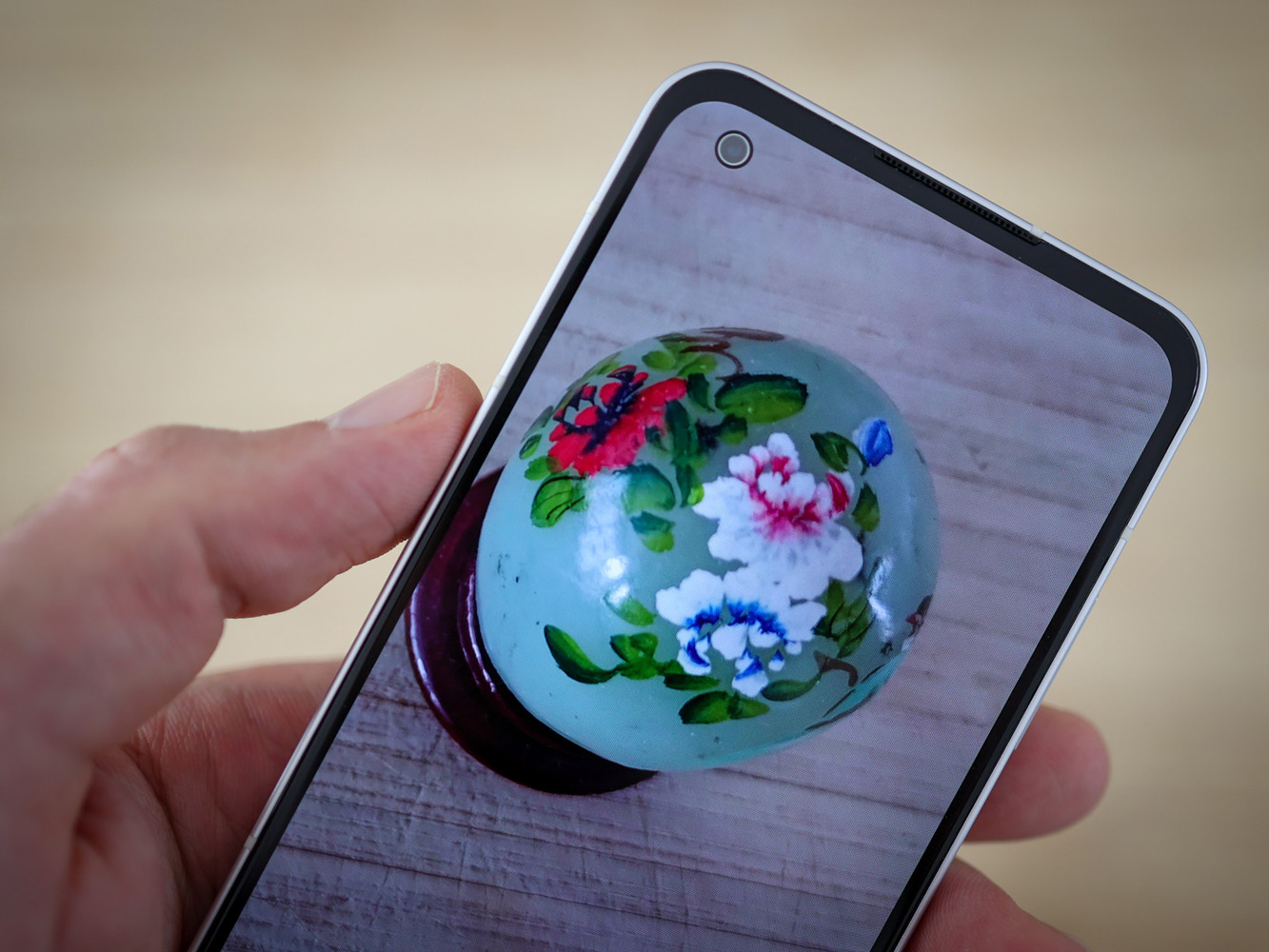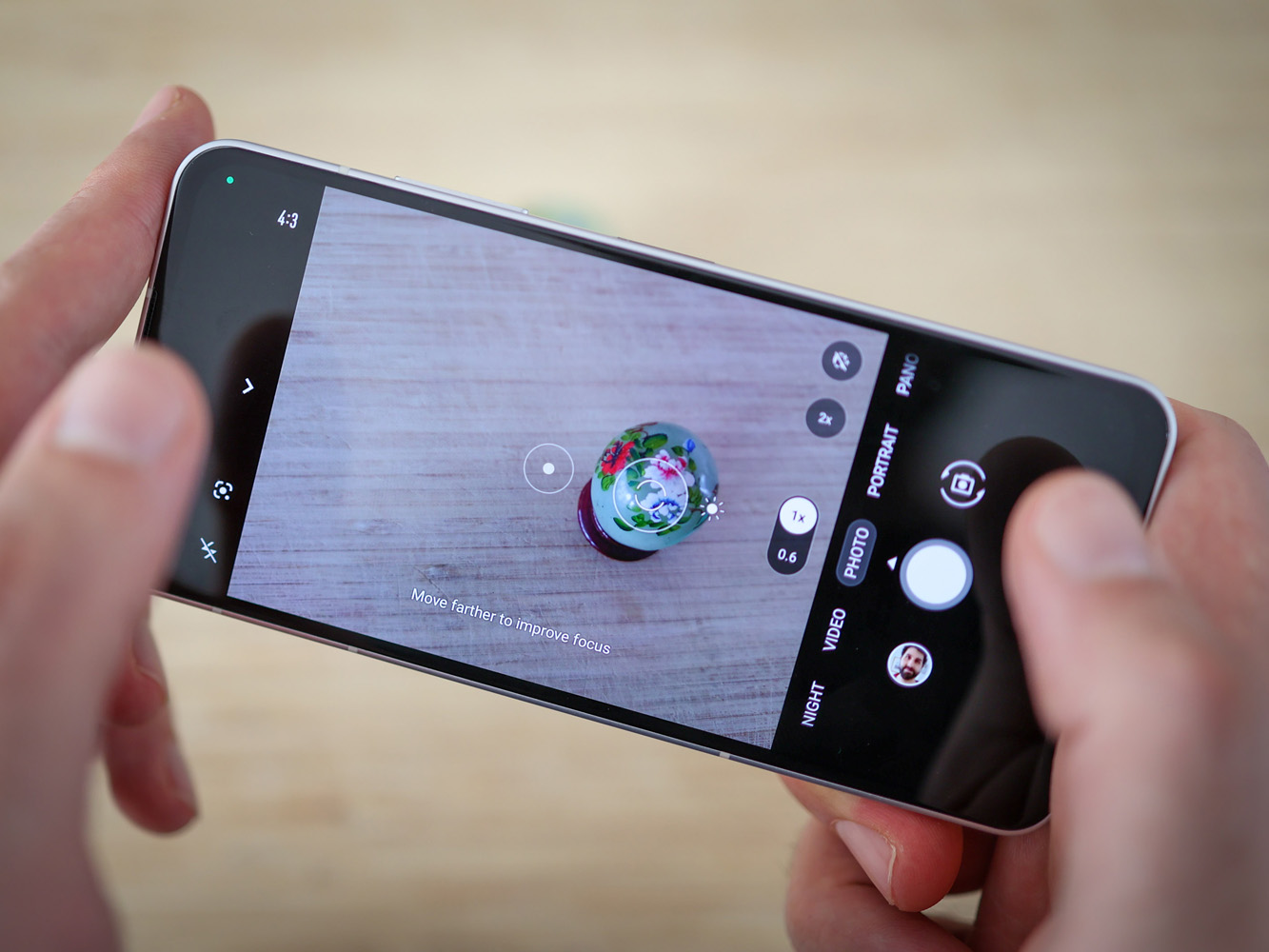 Small phone, big camera – literally; we've already highlighted the Zenfone 9's massive camera bump, and the reason for its size is the gimbal system living within.
The main camera uses a 50MP Sony IMX766 sensor with an f/1.9 lens. This is the same sensor found in the Realme 9 Pro+ and the Oppo Find X5 Pro, so our hopes are high. It's flanked by a 12MP, f/2.2 ultra-wide, which also doubles up as a macro camera. Both of these pack phase detection autofocus, which is great out of the gate.
Surprisingly, we were more impressed by the ultra-wide and 12MP selfie camera than the main snapper. It has everything needed to be excellent (a decent sensor and advanced stabilisation), but Asus seems to drop the ball a bit on photo processing. Pictures are reliably fine, and occasionally very good, but they are never excellent – though the same can't be said for its video capture, which is generally brilliant.
Challenging, high-contrast scenes are handled well, but sharpening and contrast are overly aggressive. Shoot in RAW and you can work wonders with it, but the out-of-the-camera photos taken in automatic mode don't do the Zenfone 9's hardware justice. Shadow detail and overall nuance are lacking.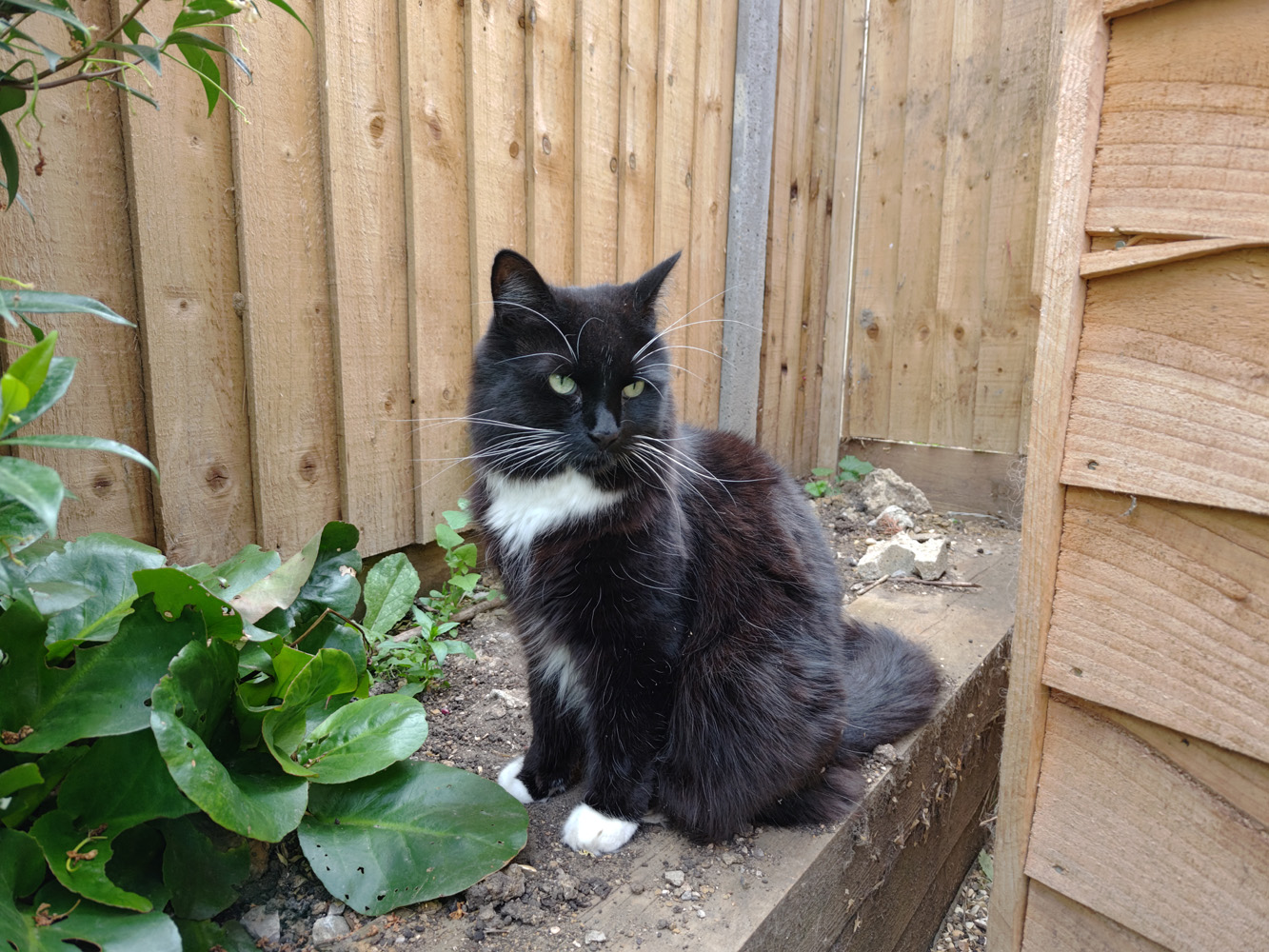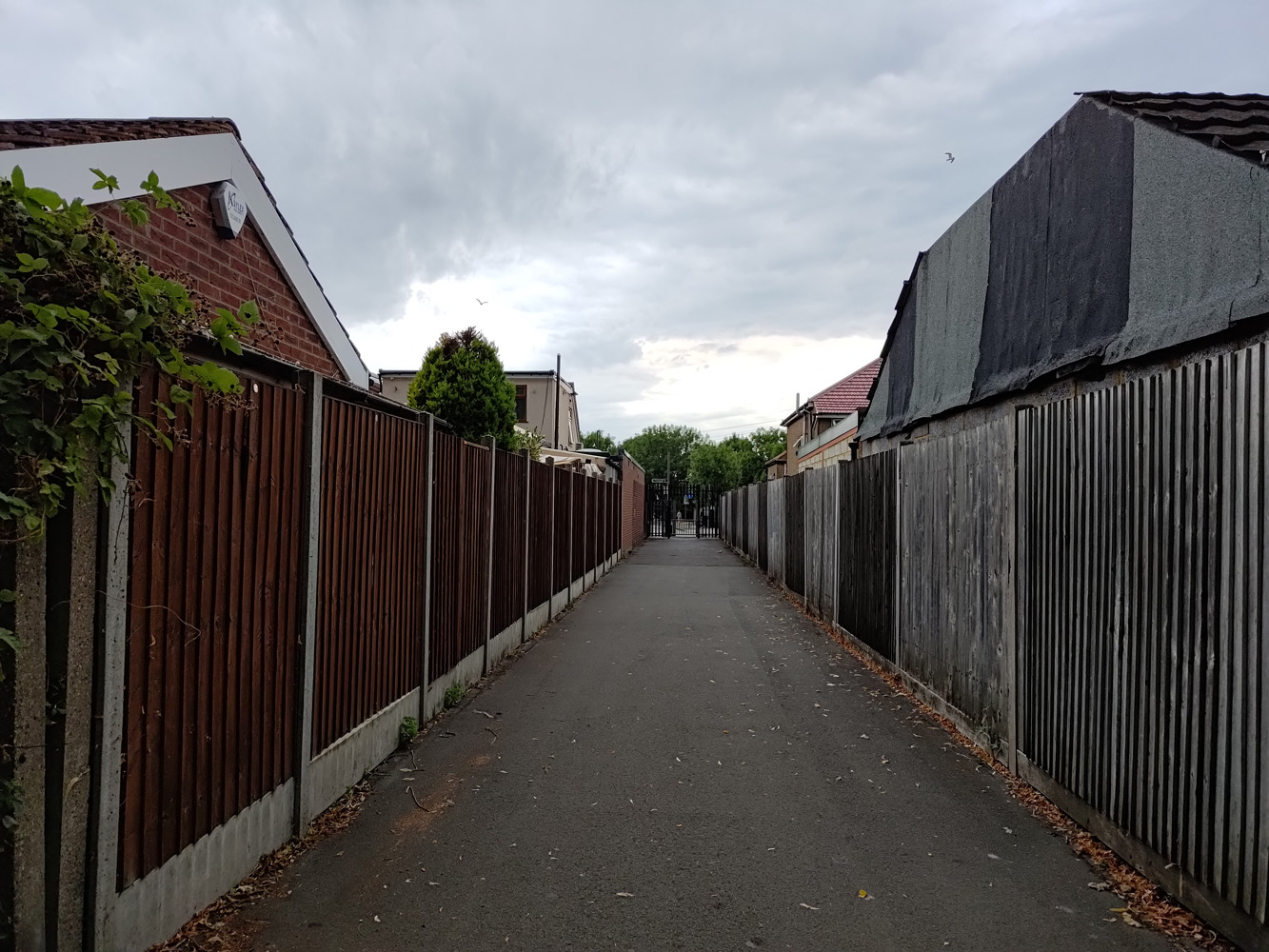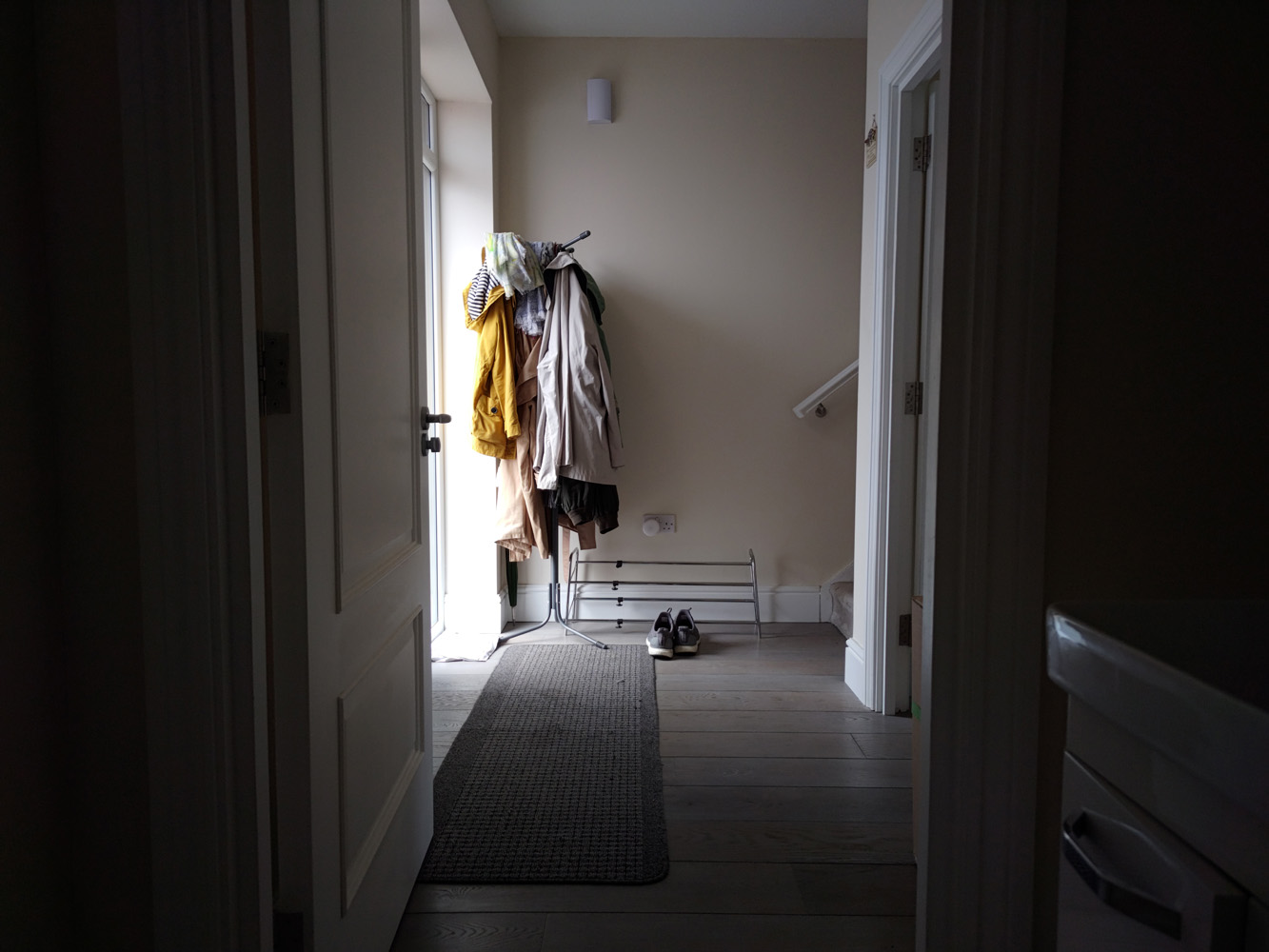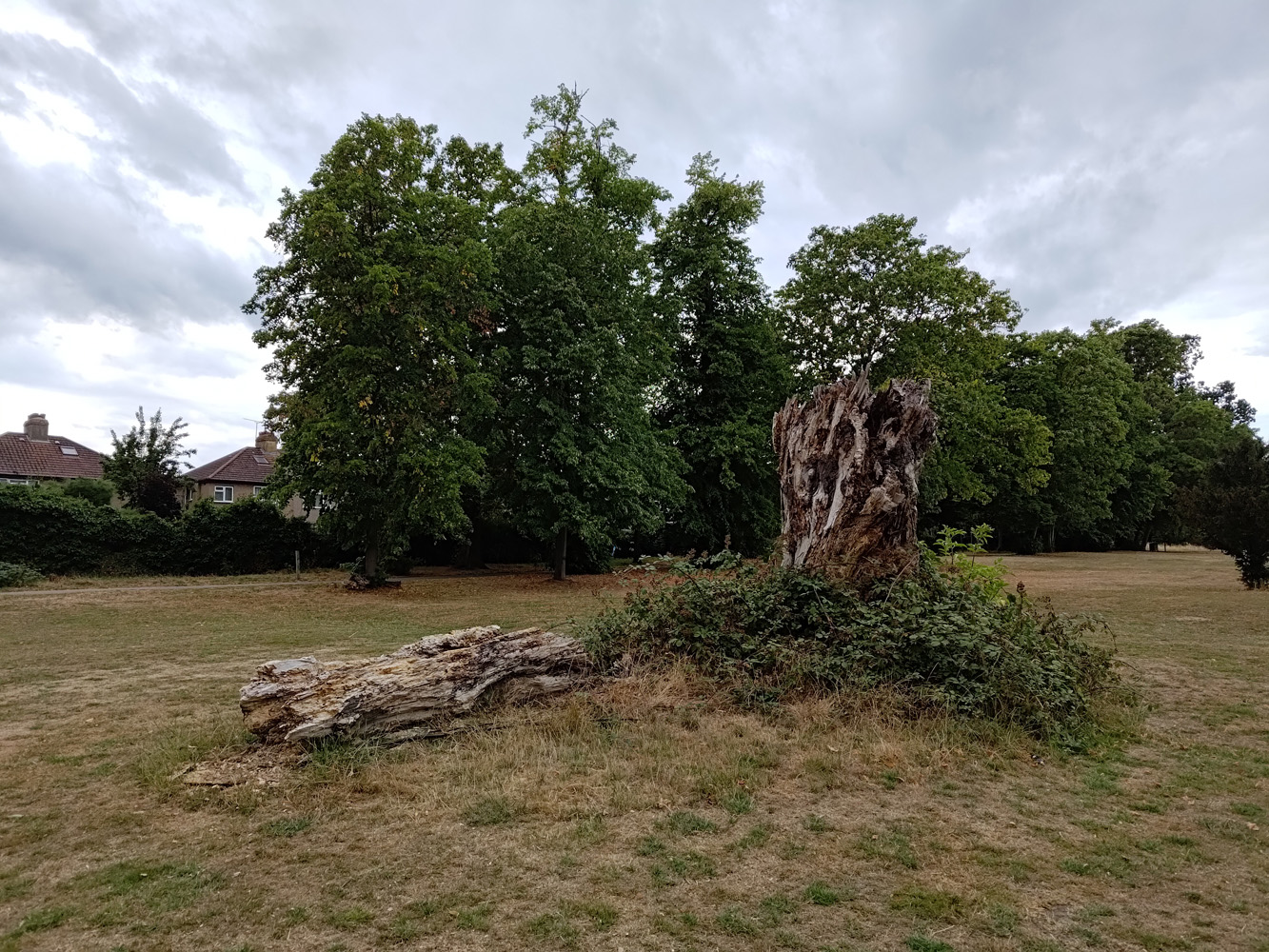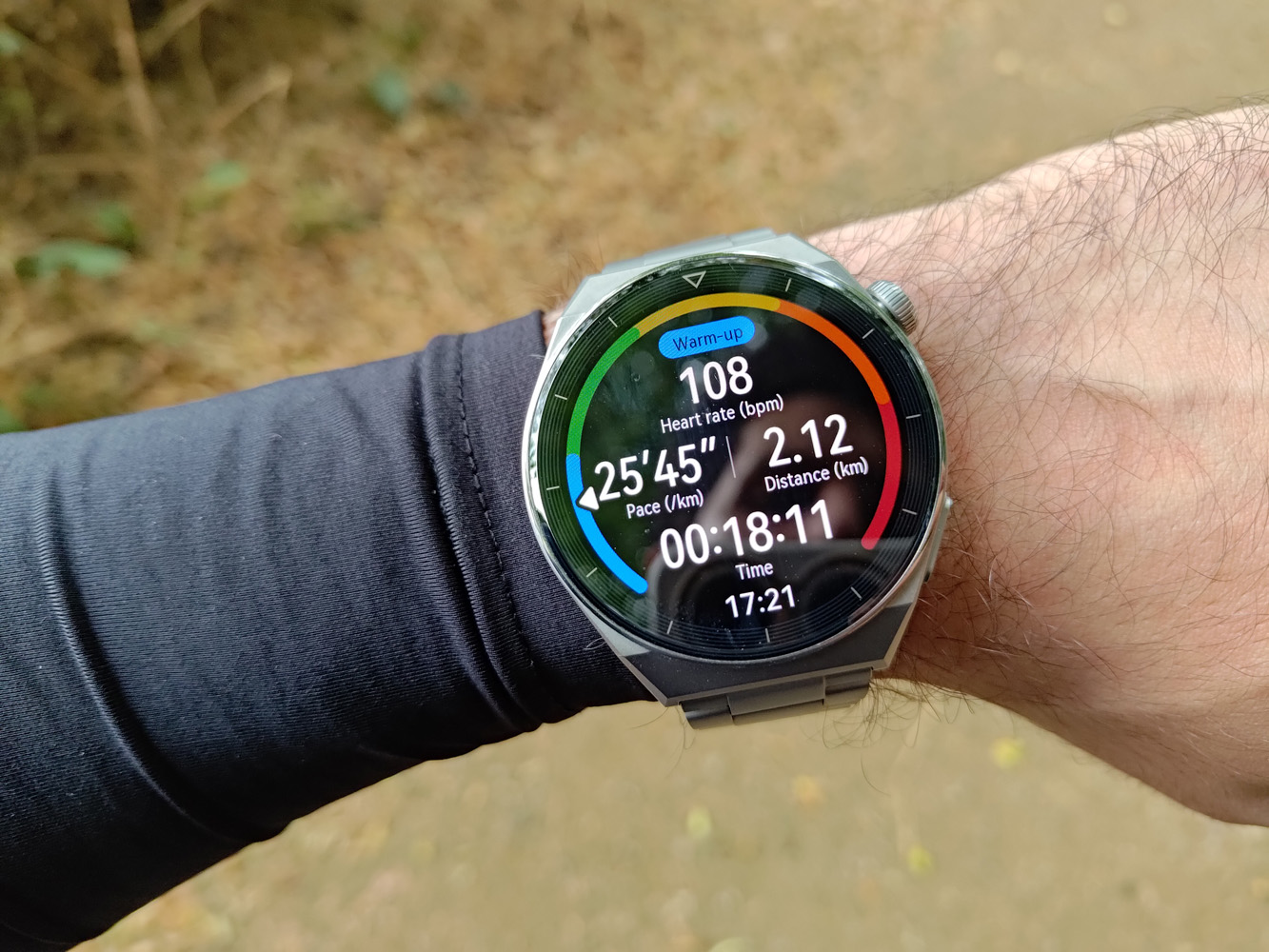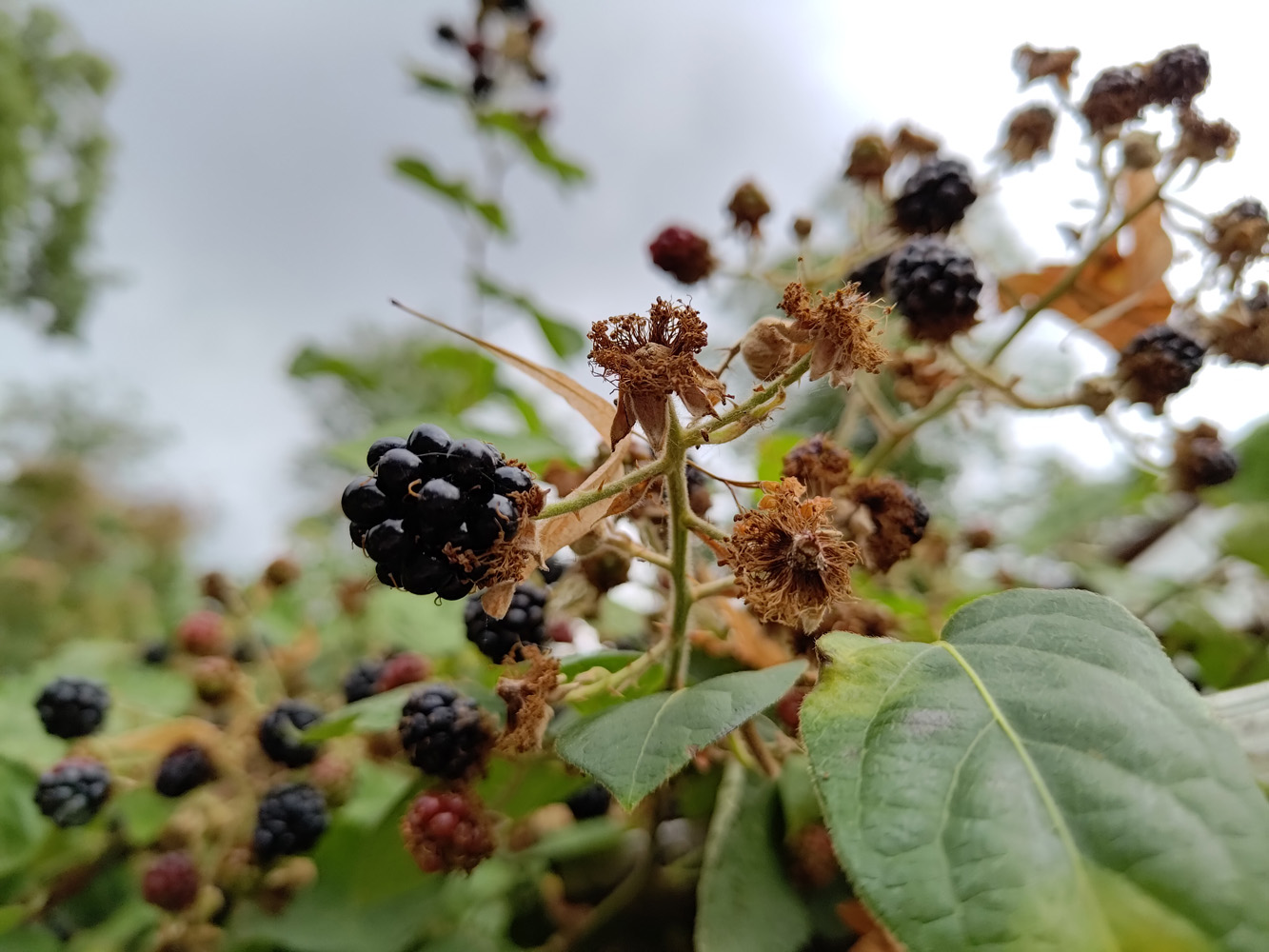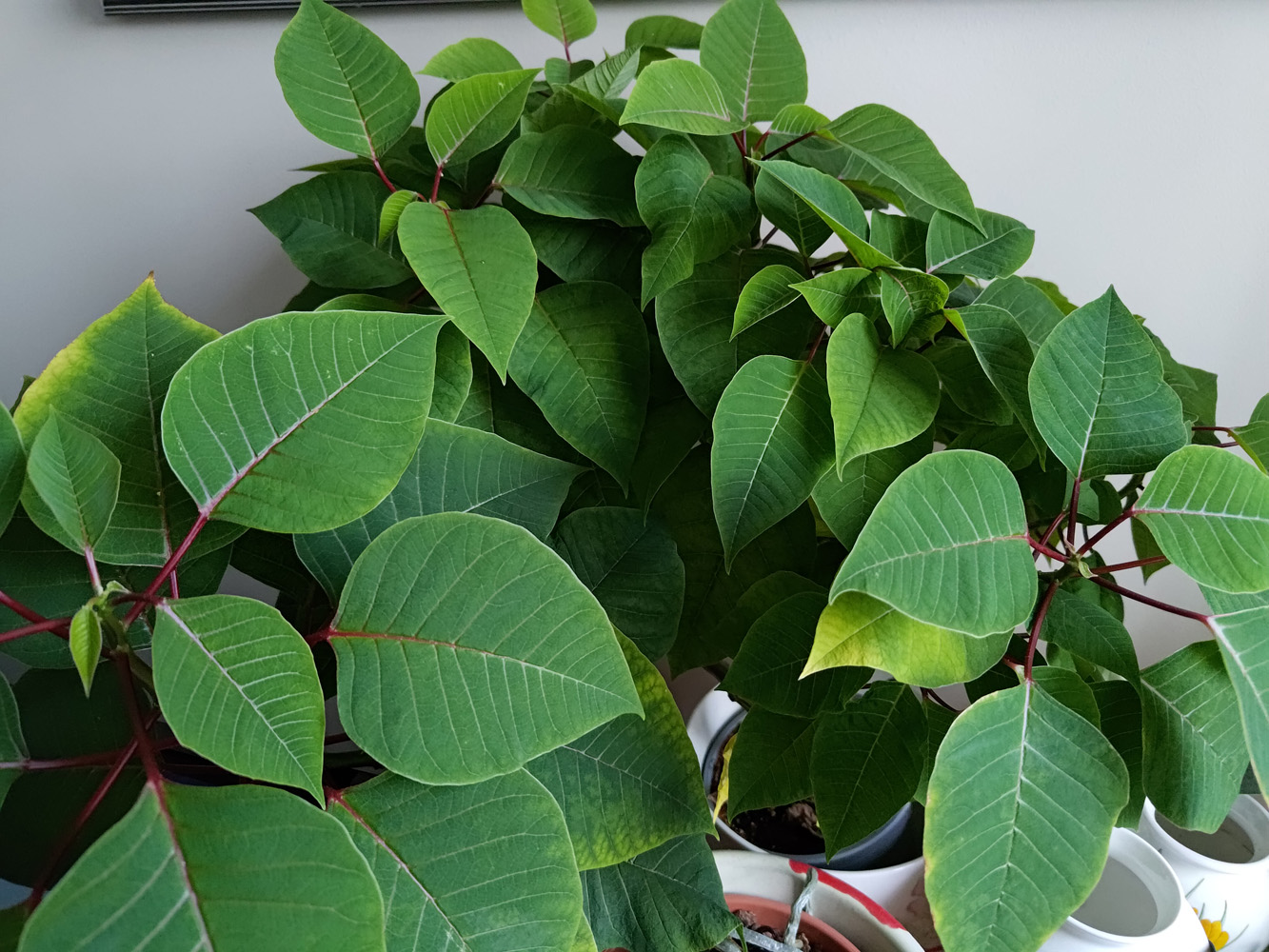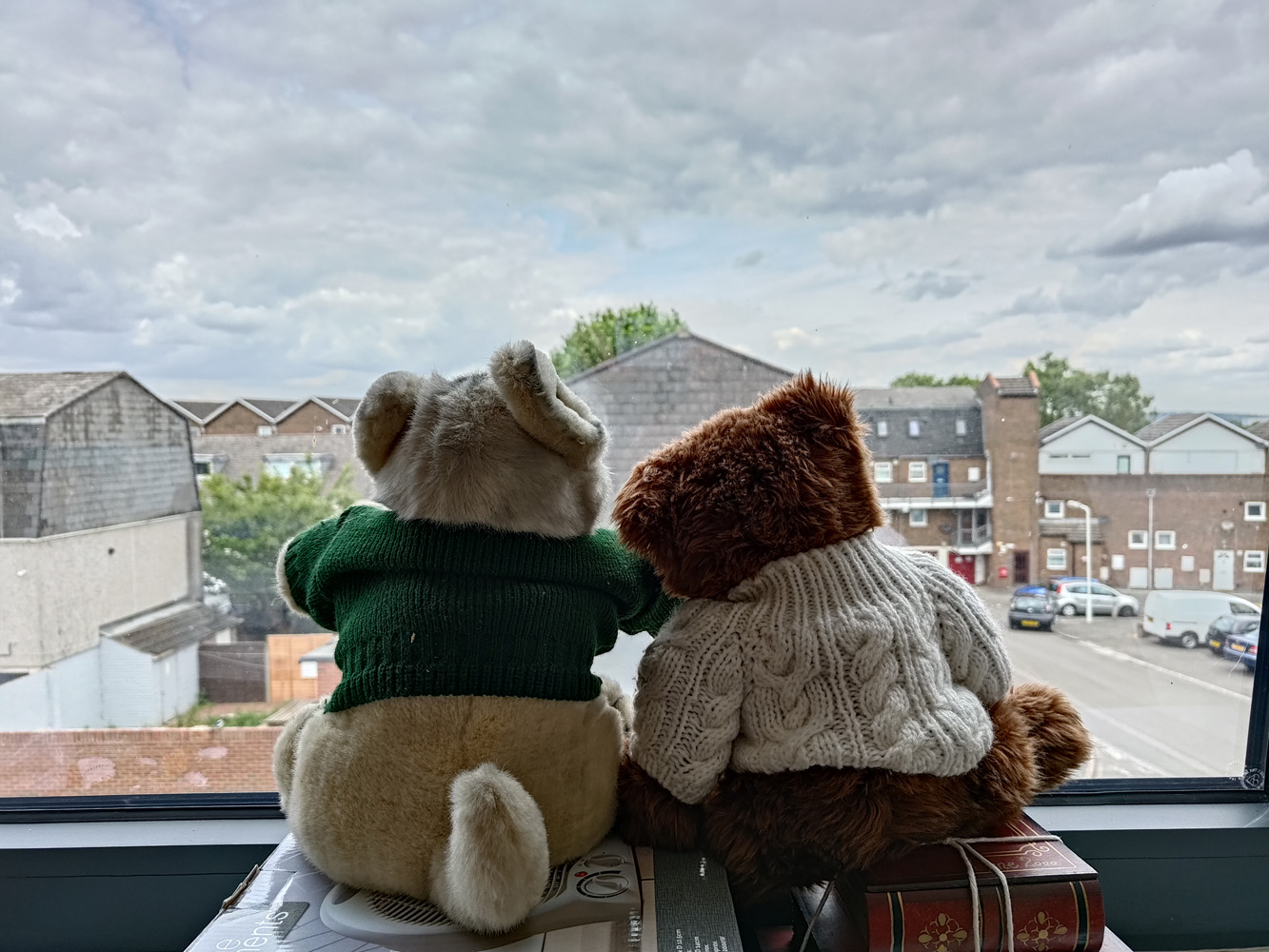 Luckily, the ultra-wide and selfie camera help the Zenfone 9 edge ahead. The bar's lower for secondary cameras as most are, honestly, a bit rubbish. The two-in-one, ultra-wide/macro camera is actually good, and the front camera captures plenty of close-up detail. It shows up a lot of phones with bad 2MP macro cameras from the likes of Realme, Redmagic and Xiaomi.
Low light photography is handled well across both the wide and ultra-wide cameras, though you'll want to switch Night mode on in challenging scenes. It won't fire up fully by itself.
The Zenfone 9 can capture up to 8K resolution video at 30fps, and footage looks great. 120fps videos shot at 4K are well stabilised, and focus is quick, making Asus's gimbal system one of the best video options around on a phone – impressive given the Zenfone 9's size.
Asus Zenfone 9 performance & software: mini meets mighty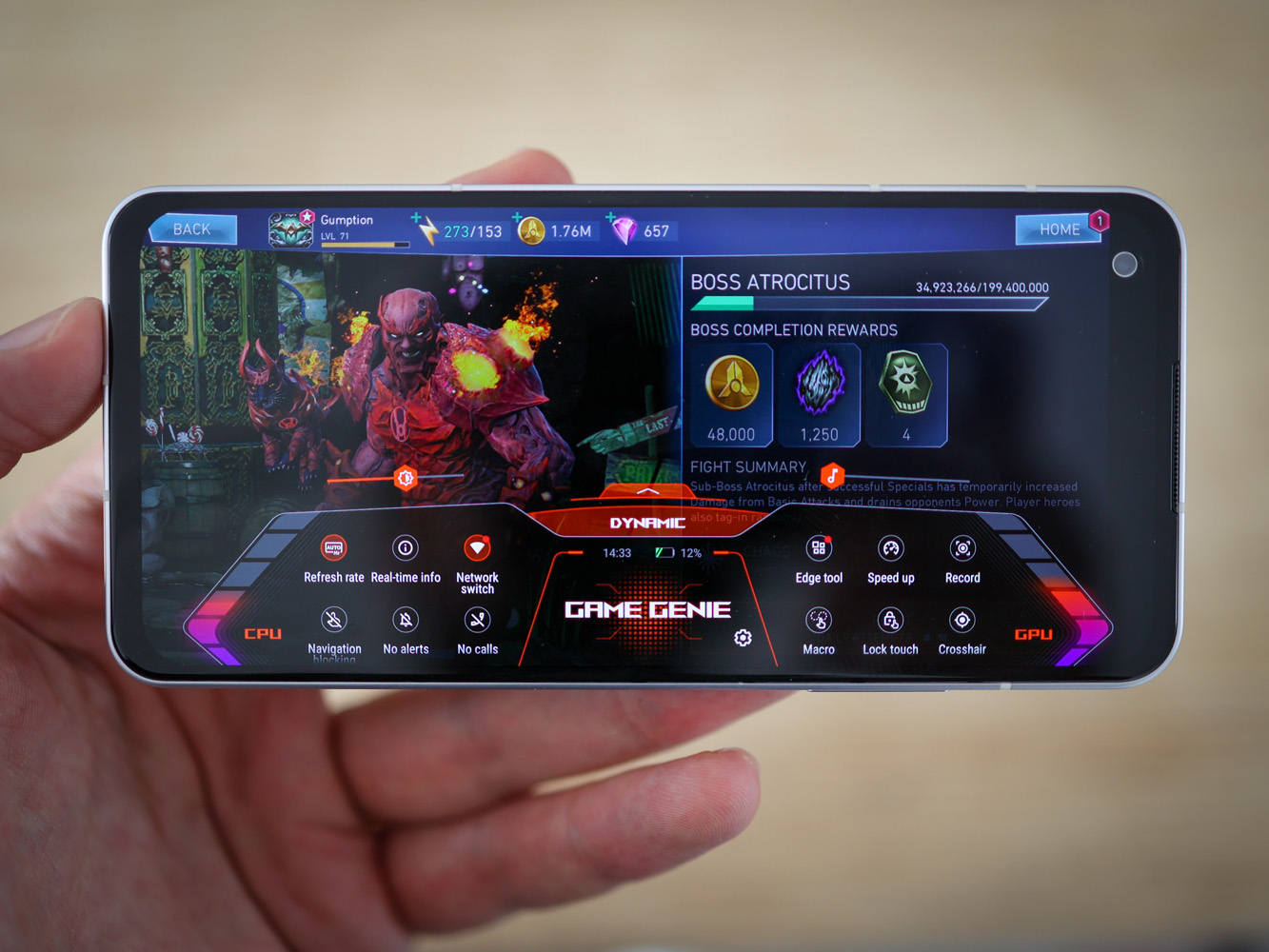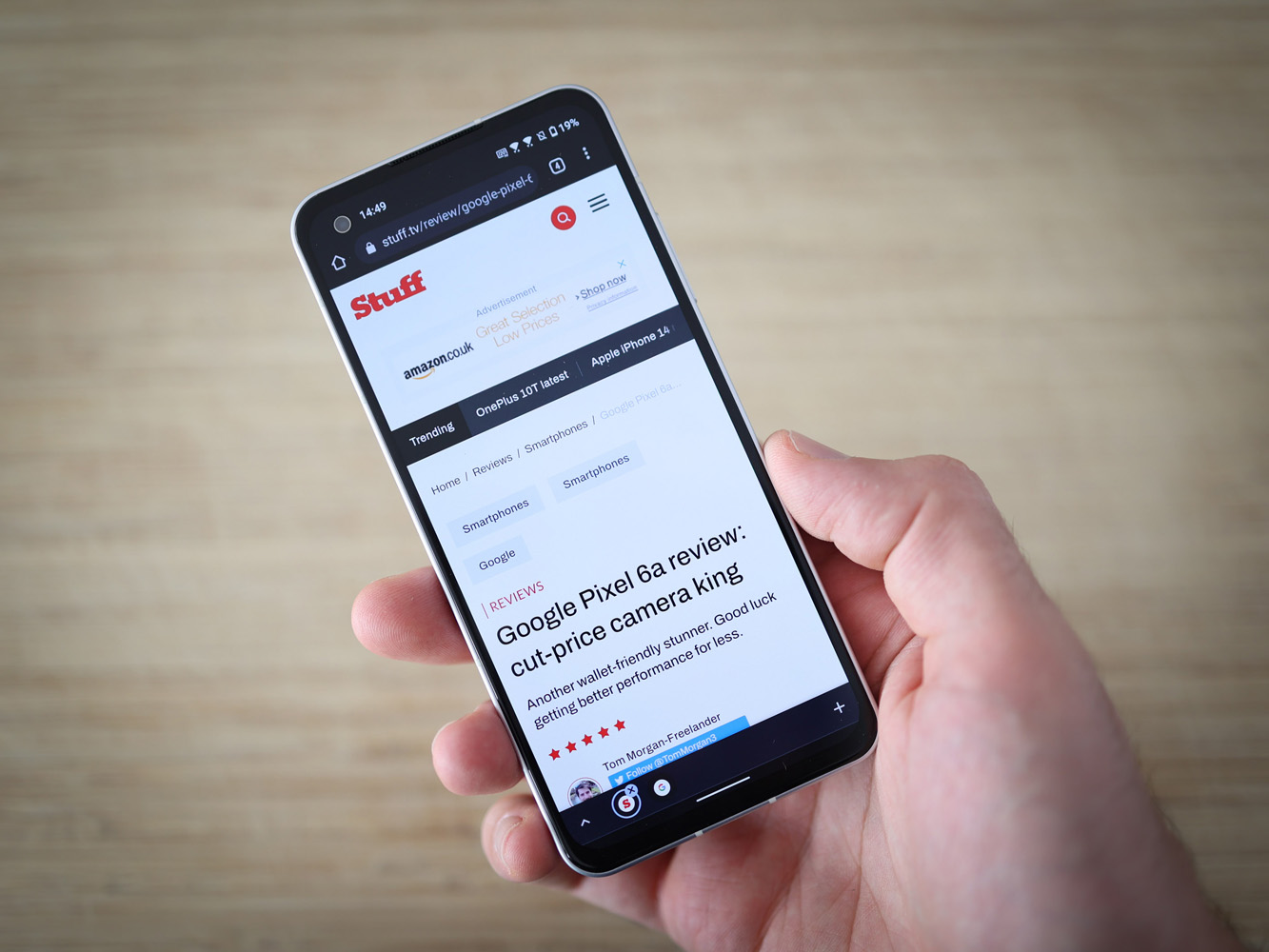 Look around at other phones with a Snapdragon 8+ Gen 1 CPU inside. There's the ROG Phone 6 – the mightiest gaming phone around, the Xiaomi 12s Ultra – the beefiest phone you can buy, and the Red Magic 7s Pro – another angry-looking, oversized gaming phone. The tiny Zenfone 9 looks like a child in a playground of adults – but this is one very clever kid.
The big, powerful chip didn't get too hot in our time with it, even after 30 minutes of moderate gaming with Injustice 2, which was a pleasant surprise. Genshin Impact on max graphics settings got things a bit warmer, but never uncomfortable. And unlike the Sony Xperia 1 IV, a less powerful phone, we didn't experience any heat issues when recording 4K video at 60fps. A 10-minute video barely warmed the metal frame up, and the phone didn't stop recording due to heat even after 25 minutes of capture, after which we stopped it ourselves.
While Asus' custom take on Android 12 feels stock on first impression, it's anything but. It carries forward some fun Google highlights like Material You, but is also packed with extra features like an ROG Phone-like game enhancer. There's also a quick shortcut sidebar to drag into frame from the side of the screen, and a double-tap shortcut on the back of the phone to launch the camera. There's a lot under the hood here.
Better yet, in our time with the phone, nothing went wrong. There were no bugs, no force-closed apps, and no sense of feature overload. We could turn on what we wanted, and turn off what we didn't.
Asus Zenfone 9 battery life: goes all the way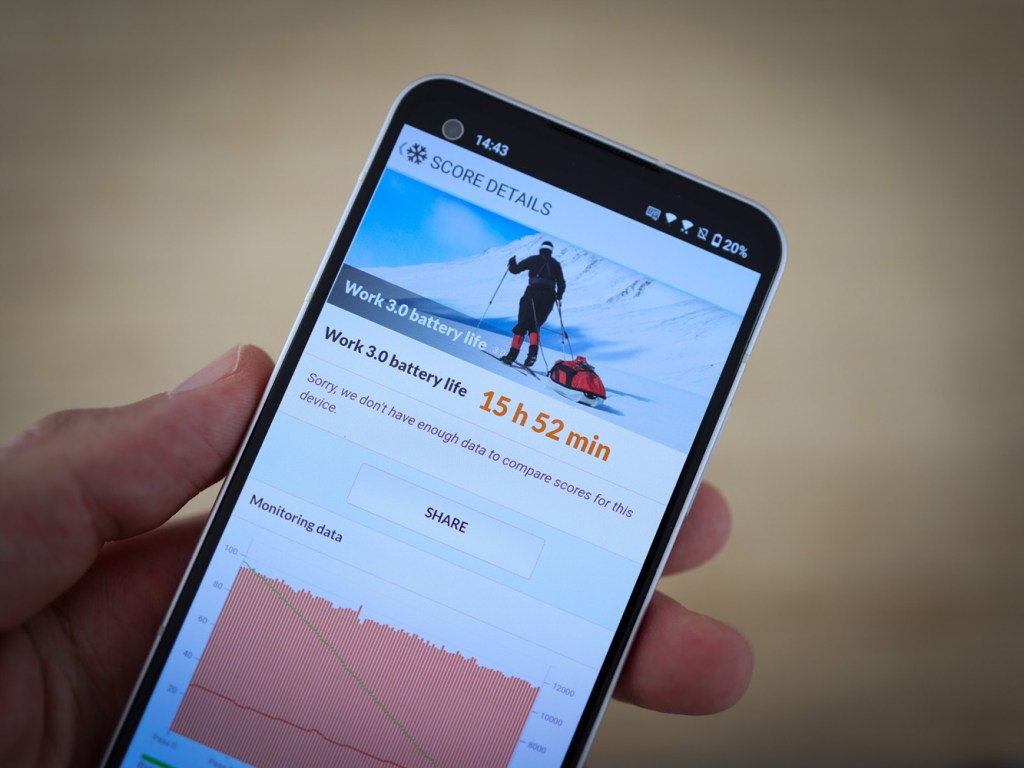 If you told us a month ago we'd be testing an Android phone with flagship specs and a 4300mAh battery, we'd have winced. Fortunately, the Zenfone 9's smaller-than-most screen means things aren't quite so cut and dry.
We were comfortably able to last from morning to night, though found what we did on it seriously dictated how much power we ended up with when the day was done. Unlike most phones, screen-on time isn't the killer here, and neither is screen refresh rate. 5G downloads and gaming were the two biggest drains.
Adding some numbers to the mix, the phone only drained 60 per cent in 16 hours with the screen on and the phone performing basic tasks. That puts the Zenfone near the top of our battery league in terms of benchmarks.
One thing the Zenfone 9 can't do is compete when it comes to charging speed. Capping out at 30W, it falls behind most phones in its price point, and more of an issue for us – it also misses out on wireless charging, a feature we use daily.
Asus Zenfone 9 verdict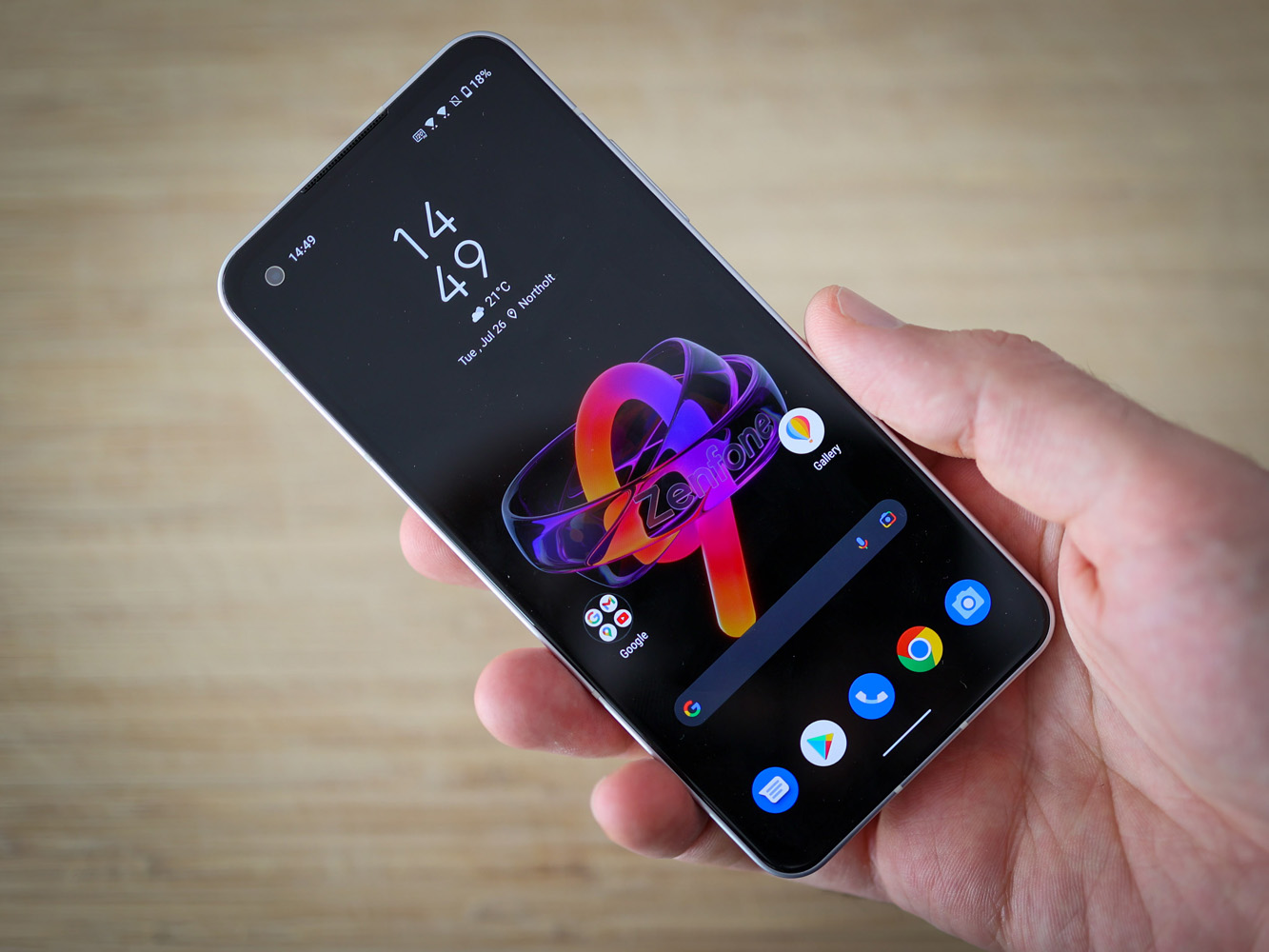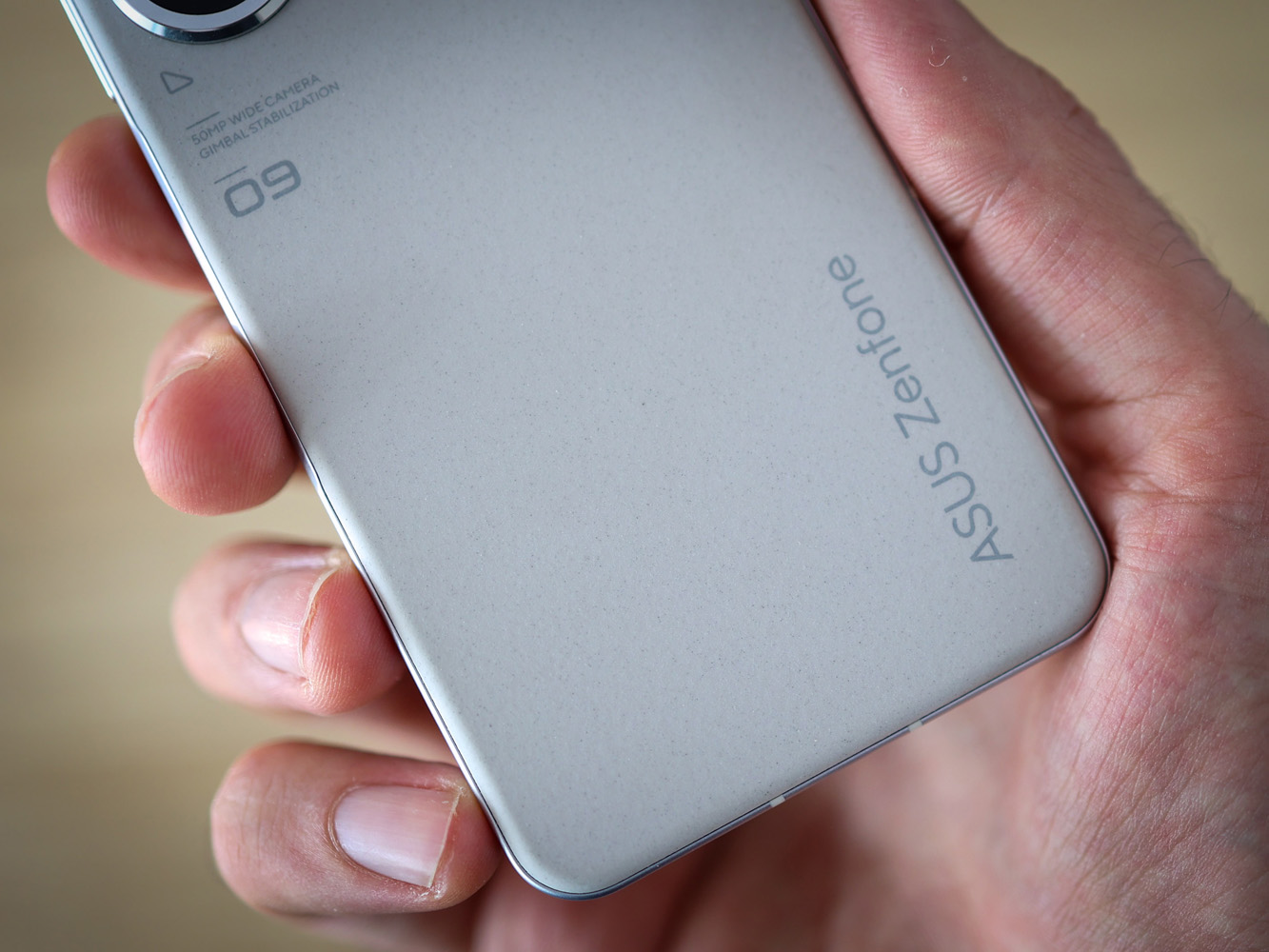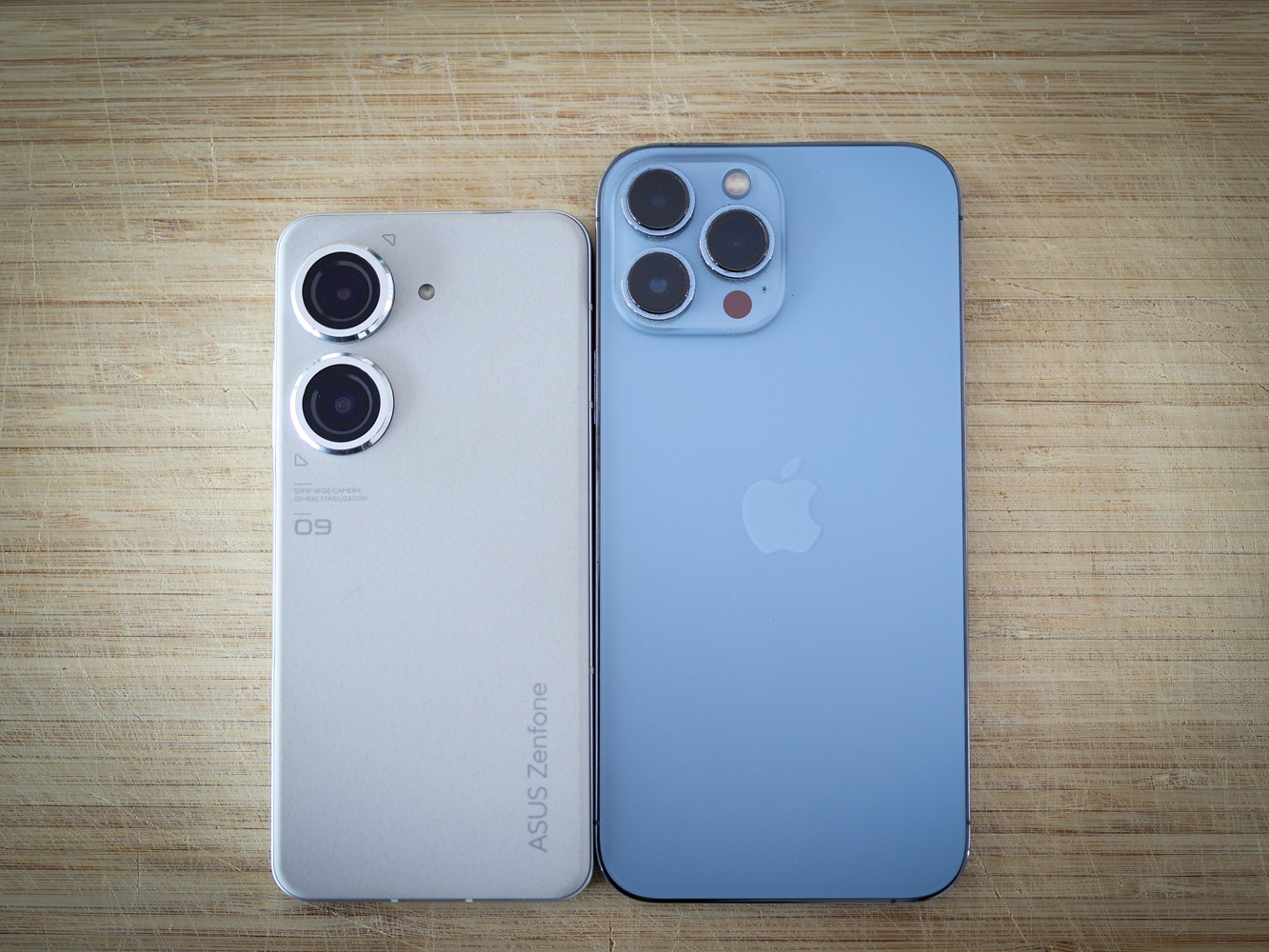 Back to the question – does the world really need a small superphone? Of course not – it needs climate crisis solutions and honest politicians. Do you need a small superphone though? That's the real question here.
At £699, the Zenfone 9 is one of the lowest-cost Snapdragon 8+ Gen 1 smartphones around. It's the only top-tier compact option on the market with gaming phone power, and could be perfect for anyone sick of the oversized overlords of the Android flagship world.
It's also bursting with value. From the touch-sensitive, customisable Smart Key, to the autofocusing ultra-wide and selfie cameras, and hard plastic shell in the box – the list of value adds is as long as the phone is short.
We expected the gimbal-stabilised primary camera to be great across the board – but while its video capture impresses, stills performance is less stunning. We would have also loved wireless charging.
Imperfect as it may be though, the Zenfone 9 is a very good, compact phone that checks a lot of boxes left unchecked by the competition. If you're on the market for a compact powerhouse, no Android phone will scratch that itch quite like this will.
Stuff Says…
An impressive, compact, powerful smartphone that crams in a huge amount for the price, despite missing out on wireless charging and a best-in-class camera.
Good Stuff
Compact, premium design
Gaming phone-grade power
Impressive battery life
Bad Stuff
Misses out on wireless charging
Aggressive camera processing
No telephoto camera
Asus Zenfone 9 technical specifications
| | |
| --- | --- |
| Screen | 5.9in, 2400×1080 OLED w/ 60Hz refresh rate |
| CPU | Qualcomm Snapdragon 8+ Gen 1 |
| Memory | 8/16GB |
| Cameras | 50MP, f/1.9 main + 12MP, f/2.2 ultrawide rear. 12MP front |
| Storage | 128/256GB |
| Operating System | Android 12 |
| Battery | 4300mAh |
| Dimensions | 147x68x9.1mm, 169g |