Audio-Technica CK3TW review
Budget buds with blinding bass
Not a week goes by without a new pair of wire-free earbuds landing, so picking the best pair to blow your hard-earned pennies on is getting trickier all the time. But for those on a budget, the latest buds from heritage brand Audio-Technica sound mighty good on paper.
Launched alongside a pricier sibling in the form of the Audio-Technica ATH-CKS5TW, these new buds offer a more wallet-friendly option with a price tag of just 99 quid. The Audio-Technica CK3TW are set to bring the brand's audio know-how to a wider audience, but do they have what it takes to up against the likes of Apple? Let's find out…
DESIGN AND BUILD: COULD BE COMFIER
As with most earbuds, the CK3TW come in their own charging case. The makers have opted for a neat square-ish shape with rounded corners and a silky finish which feels quite fancy considering the sub-£100 price point. Despite packing charging skills, the case is still pretty light so it won't add too much weight to your bag.
The buds come in black, white, blue or red and snap neatly into the case thanks to some built-in magnets. Not only this snapping motion feel inexplicably pleasing, the magnetic pull means that even if you fumble the buds slightly when you take them in or out, there's less chance of them ending up on the pavement.
What's more, the fact that the buds stick out of the open case slightly make they quite easy to grab. This is a big contrast with some rival products where carefully excavating the buds from the case in a concentrated fingertip pincer movement feels like too much of a challenge to be dealing with before you've even had your morning coffee.
We found the CK3TW buds were more comfortable to wear than the pricer CKS5TWs, with the design feeling lighter and protruding from our ears slightly less. But they're still very much in the accidentally-getting-yanked-out danger zone if you've got long hair.
There are spare silicone eartips provided in four different sizes to help you get the right fit, and while this made the buds reasonably comfy we found that they started to feel slightly less comfy after 45 minutes or so. However, the eartips did allow for pretty good sound insulation, so you won't bug the people around you with leaky tunes.
FEATURES: SETUP IN SECONDS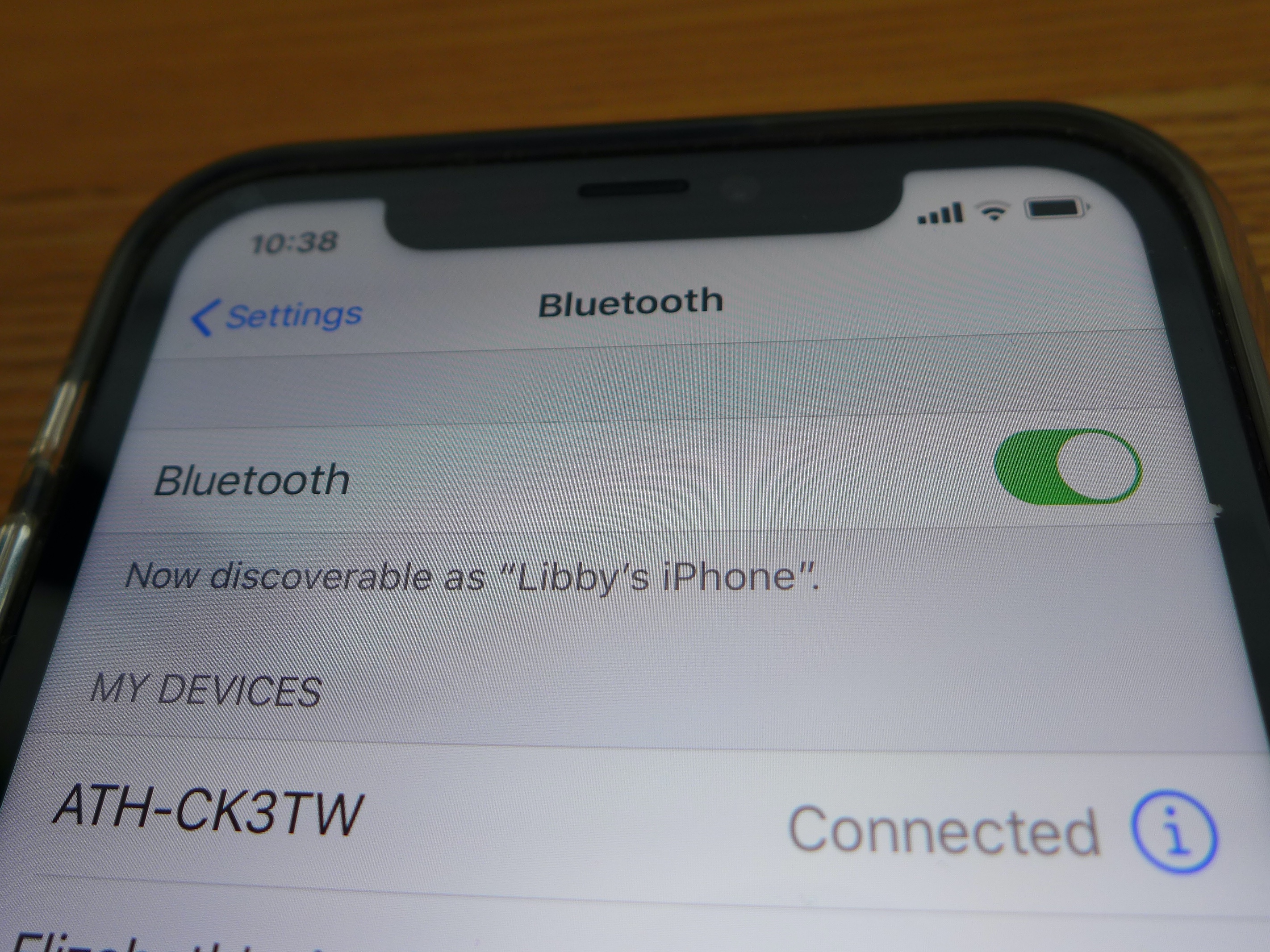 Packing Bluetooth 5.0, the earbuds automatically power on and pair with your smartphone when you take them out the case. They also turn off when you put them back in the case. So far, so good. We found that the wireless connection was really strong and reliable, without a single drop-out.
You'll get 6 hours of playback per charge, with an extra 24 hours of juice courtesy of the charging case which should be more than enough to get you through at least a week or so of commuting. Be warned, the buds only sport drip-proof IPX2 water resistance, so they definitely not dunkable.
INTERFACE: PATCHY TOUCH CONTROL
Touch sensors on the earbuds enable you to control audio, calls and volume, with the right bud taking care of play and pause, while a long tap will fire up whichever flavour of voice assistant you have on your smartphone.
The left earbud takes care of volume – one tap for up, two taps for down. The touch controls are decent enough but they can be a little fiddly. This becomes particularly tricky if you don't master the precise speed of the double tap and end up turning up the volume by accident. Especially if you do it a second time or even a third time when trying to lower it again but actually cranking it up even further to increasingly ear-splitting levels while looking like you're tapping out a distress message in Morse code on your ear.
Another small bugbear is the voice notifications – an unwelcome American lady is on-hand to bleat out phrases like "Bluetooth connected", "play" and "pause" every time you do anything. We're sad to say you can't turn this off, though if you use the controls on your smartphone instead of the earbud touch controls, the voice assistant will pipe down.
On the plus side, the buds feature ear detection so that when you remove an earbud, the audio is automatically paused. This feature is something that Apple's AirPods are known for but it's still far from the norm, especially at this price. The auto pause works really well but it's not turned on by default. You'll need to long press the left earbud for 6 seconds to turn the feature on.
PERFORMANCE: All about that bass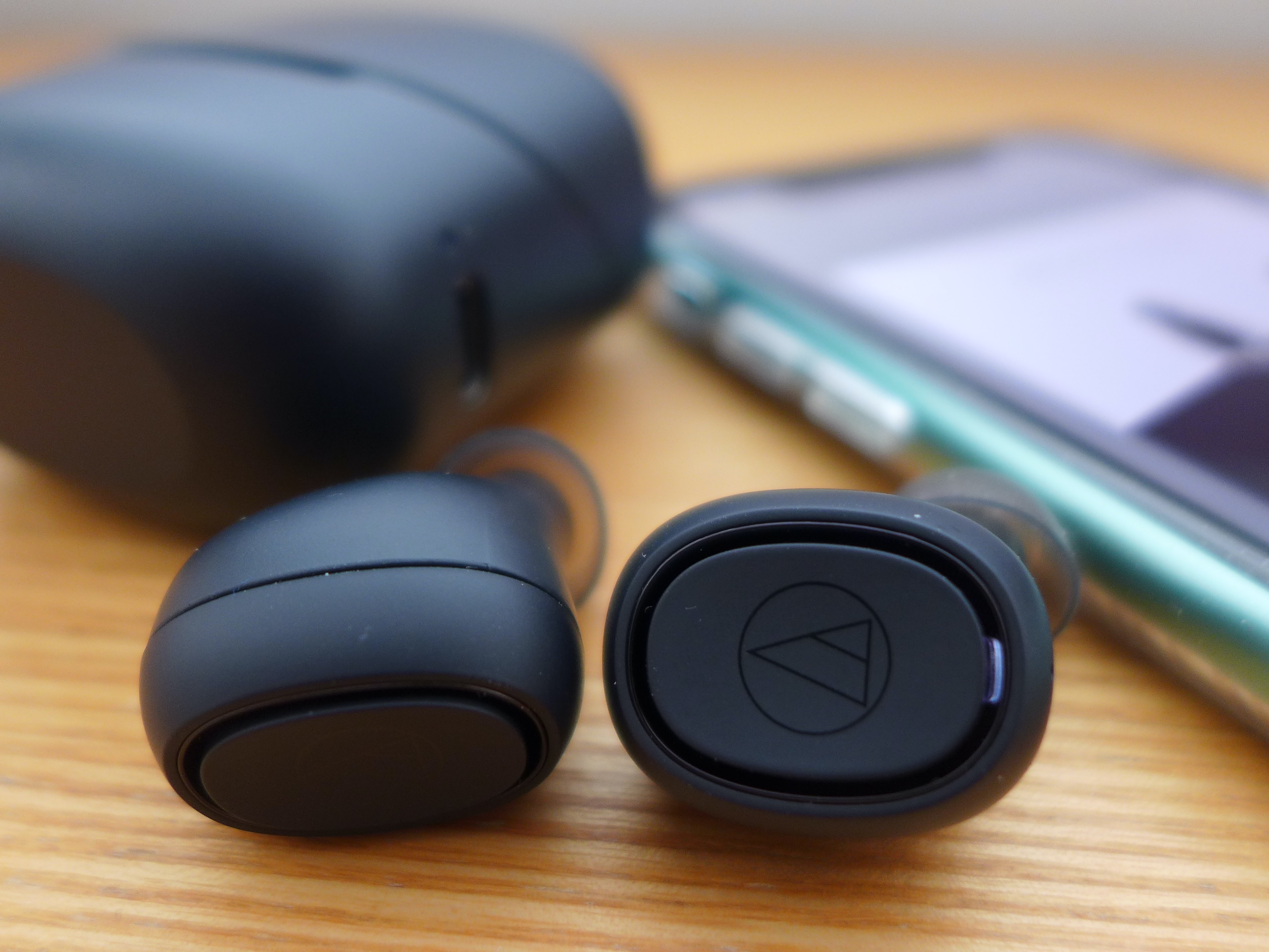 We expected good performance from Audio-Technica and we weren't disappointed.
Kitted out with 5.8mm drivers, the earbuds produce a strong well-balanced sound. Bass is big and punchy and much better than you've got any right to expect for something at this price.
Qualcomm TrueWireless Stereo Plus is on board to ensure low latency so that you can stream with a stable connection while Clear Voice Capture technology helps to reduce ambient noise so that lucky callers can hang on your every well-chosen word.
Audio-Technica CK3TW verdict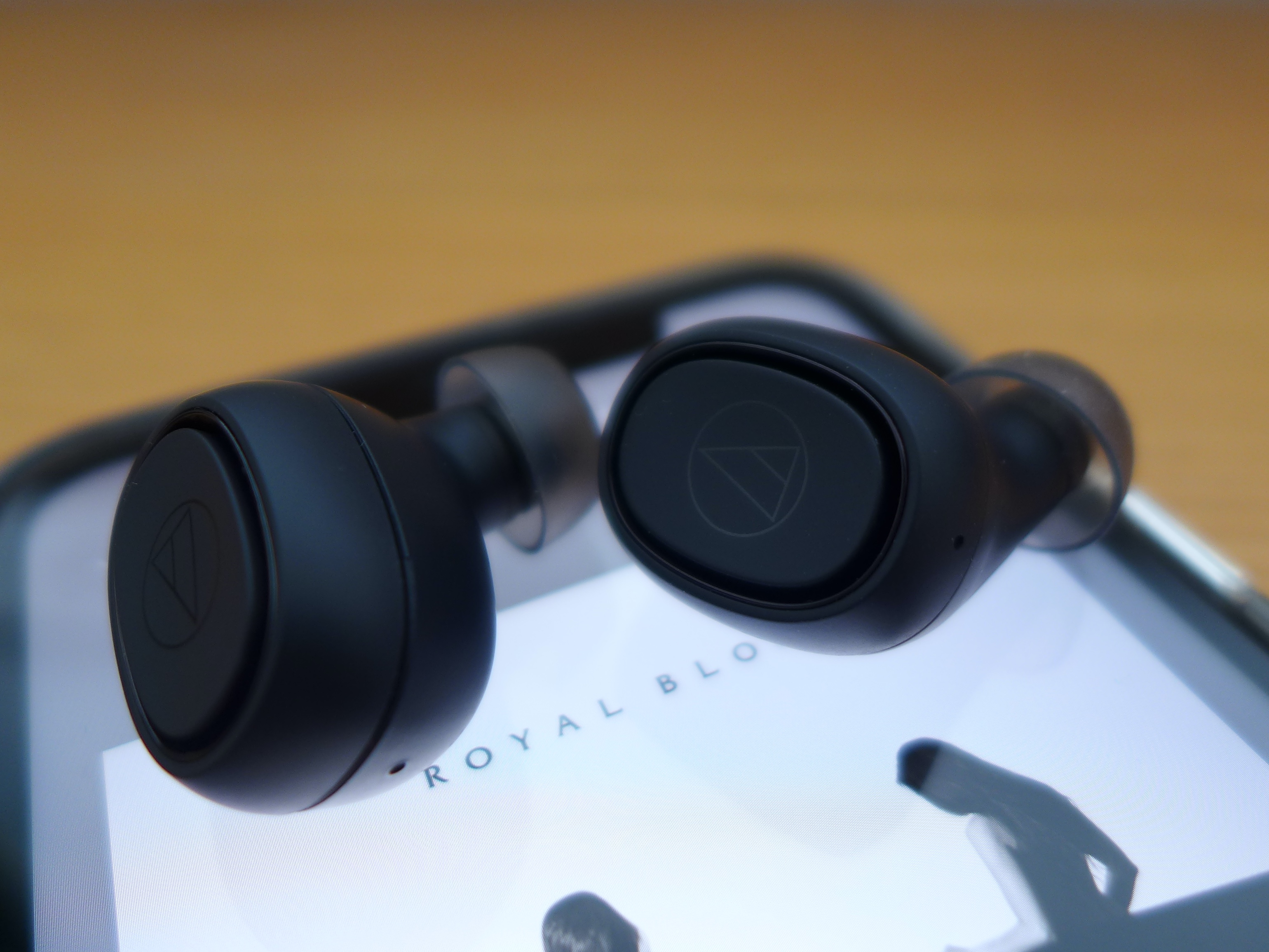 For less than a hundred notes you're unlikely to find audio quality this good. A smartly designed case, decent bud design, good sound isolation, reliable connectivity, and the handy auto pause feature are all good reasons to give the Audio-Technica CK3TW a try.
The design of the earbuds could still do with being slightly less bulky, but how comfortable they feel is really down to personal preference.
The Touch control isn't perfect but it's not a disaster either – we've seen much, much worse. There's definitely some room for improvement here but if you're after solid audio quality for a two-figure price then these buds might be the perfect fit right now.
The Competition
Not the best true wireless buds you can buy, but you won't match their feature set at this price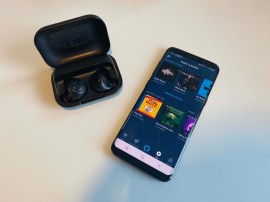 Stuff Says…
Solid audio quality and a two-figure price make these buds the perfect fit for those on a budget.
Good Stuff
Fantastic audio with massive bass
Good value
Good sound isolation
Near design
Bad Stuff
Patchy touch control
No way to customise controls
Fit could be improved
Not fully waterproof