Beats Solo Pro review
Best Beats yet?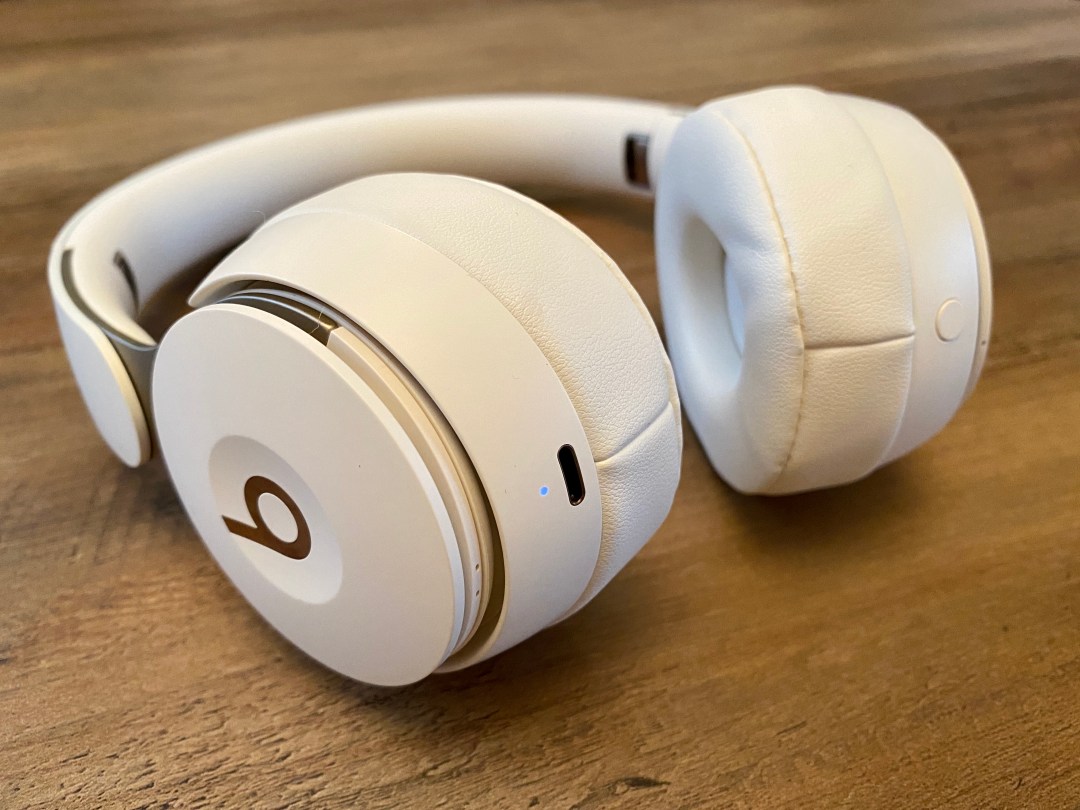 Reputations, as they say, tend to precede you. Which is great if you've never put a foot wrong, but if you've experienced a few hiccups on your way to becoming the well-honed individual you are today (natch)… well, you'd probably prefer there were a few things people would just forget already.
Beats headphones probably feel the same way. Back when they first launched, hung around the neck of every A-list celebrity and sports personality going, they got a fair bit of stick for being all style and no substance, with a bass-heavy balance that didn't exactly lend itself to a broad list of genres.
It's a reputation that has stuck, despite the fact that's not really been the case for a few years at least. And in the Solo Pro, Beats has really worked on putting that reputation behind it once and for all.
Design: on the snug side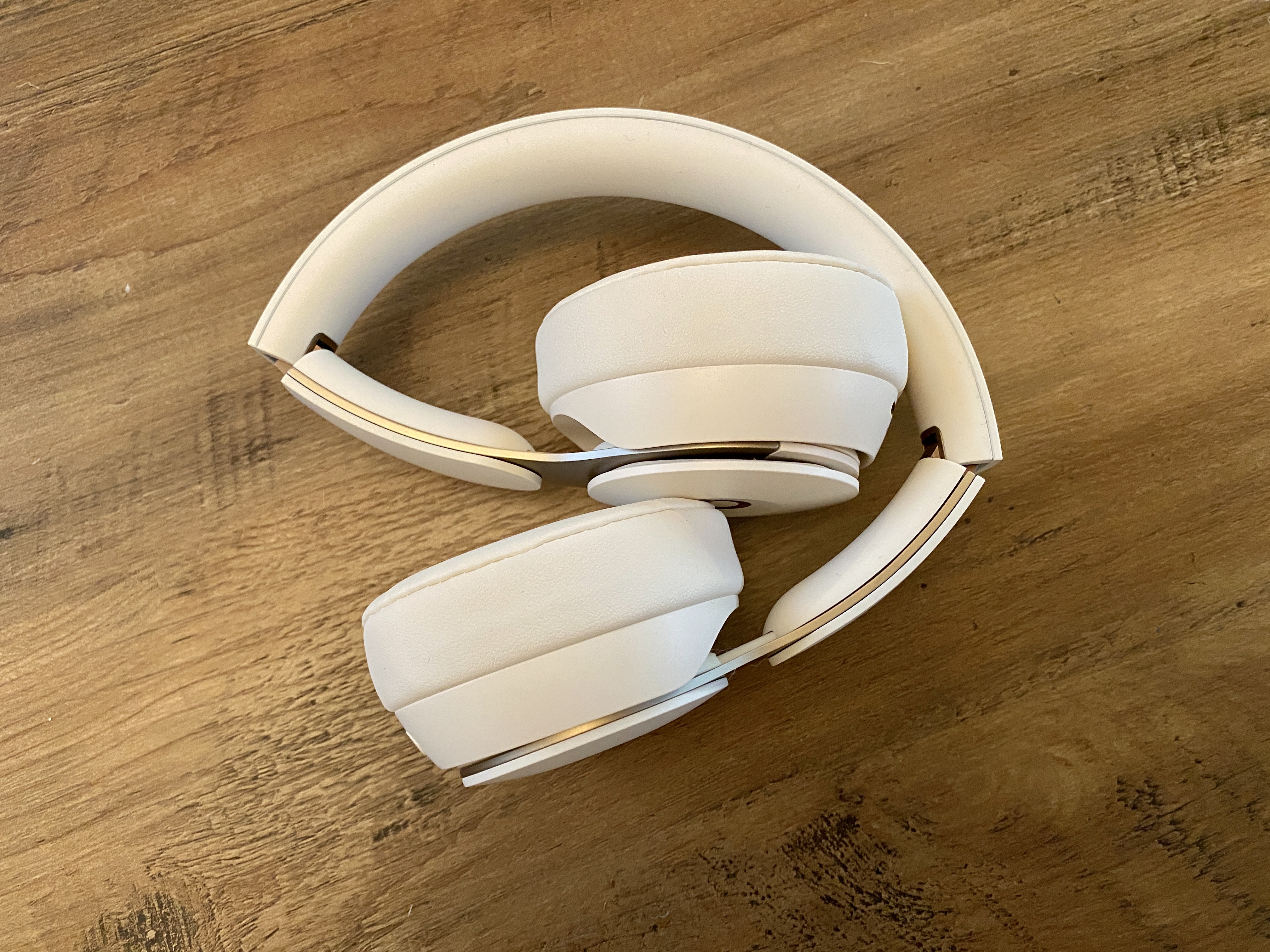 While the style of the Solo Pros is undeniably Beats, there has been a bit of smartening up here compared to their predecessors, the Solo 3 Wireless. The shiny all-plastic finish has been replaced by a more grown-up design – still largely plastic, but in a more stylish matte, and with exposed aluminium accents around the earcup.
It's a slightly simpler, more fluid look too, giving them a more premium appearance that helps to justify their £270 price tag. That's backed up by a sturdy, good-quality build that's tough as well as pretty.
The memory foam earcups here are significantly larger than on the Solo 3 Wireless, and are thicker too. Presumably these changes are to try and help fix the complaints that the Solo 3 Wireless had quite a clamp-y fit.
Unfortunately the story isn't much different. While the larger cups do sit a little better on your ears, the fit is still very snug indeed, and you'll notice their pressure on your lugs after not too long at all. We'd expect a bit of give in them over time, but it's hard to know if that'd be enough to make them as comfortable enough for long wear – an over-ear pair is usually a better bet.
As far as controls, the Beats Solo Pro keep them to a minimum. There's a single low profile button underneath the left earcup that is used for putting them into pairing mode (long hold) and for toggling the noise cancelling from on, to Transparency Mode or off entirely (double click). There are also controls built into the right earcup for controlling the volume or changing tracks.
There's no power button though – they're simply woken by being unfolded, and powered off by being folded back again. They'll also go into a low-power mode if left open but without any music playing, so if you sit with your headphones round your neck, or leave them overnight on your desk by mistake, you're not going to lose hours of playback.
Speaking of which, you can expect around 22 hours of battery life with noise cancelling activated and 40 hours with it off. They come with a Fast Fuel cable – Lightning to USB-B – that will add three hours of juice in 10 minutes if you're caught short. That's handy, because out of the box, these headphones don't come with a 3.5mm cable to use if you're all juiced out. Heck, there's not even a Lightning cable to use them wired with an iPhone. So you're going to want to keep these babies powered up at all times if you don't want to be without, which is a bit of a pain.
As far as colours, the Beat Solo Pro are available in a choice of ivory, black, grey, dark blue, light blue and red, and come with a soft fabric shell carry case to protect them in your bag.
Features: it's oh so quiet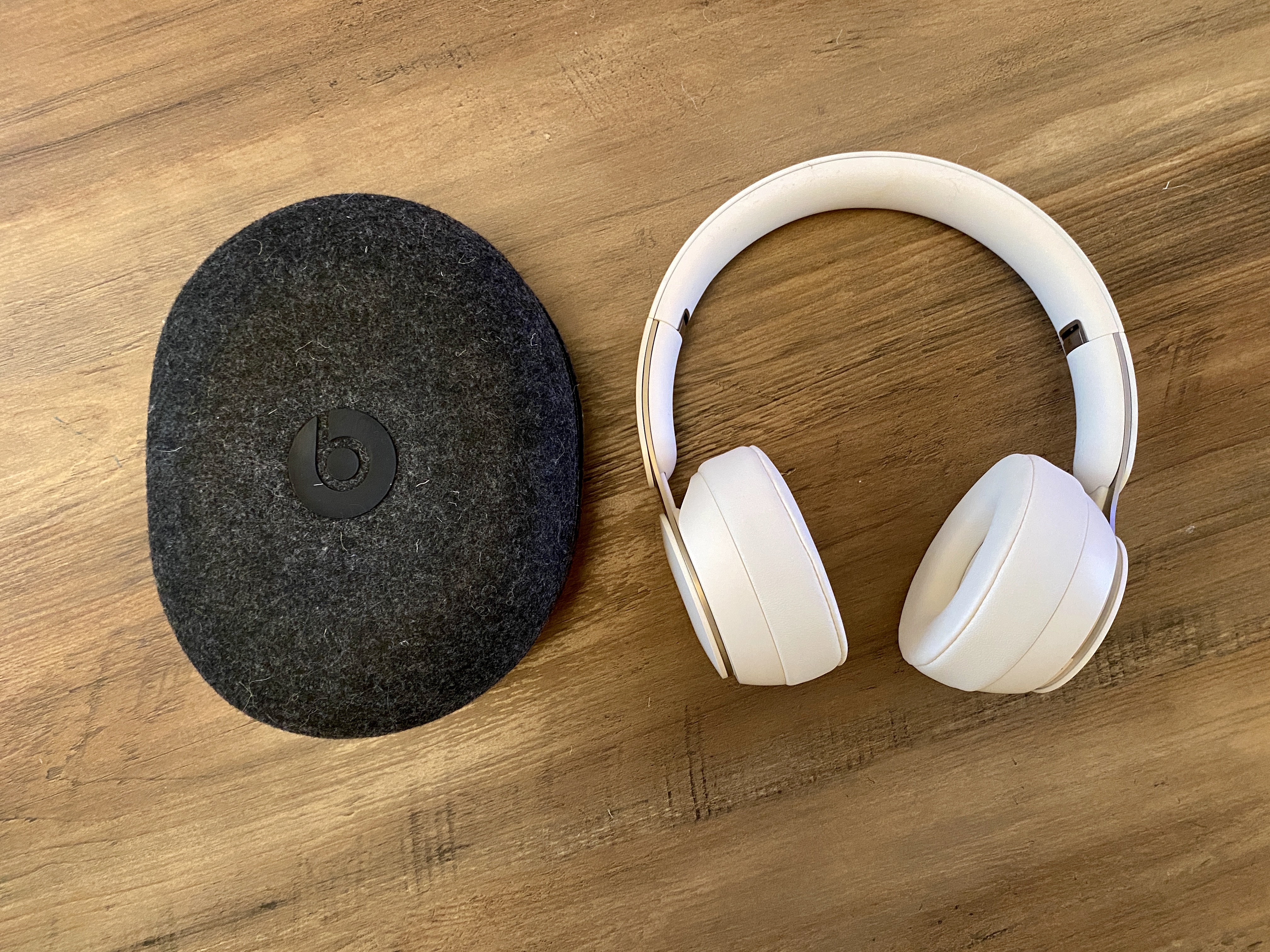 For the first time in Beats' Solo range, Apple has introduced noise-cancelling technology – and it's good. It's doesn't manage the almost spooky level of silence that you'll get from Bose QC35 headphones, and it can't pip that of the excellent Sony WH-1000XM3s either. But it does a good job at blocking out a good chunk of background noise all the same – from office chatter to transport rumbles – no doubt helped by the passive isolation offered by the snugger-than-ideal fit.
You can switch between having noise cancelling on or off with a double press of the button on the left earcup, while one press of it will toggle between on and Transparency Mode. This is where the headphones will let in just enough noise from your surroundings, particularly handy when you're exercising outside and need to be aware of what's going on around you.
This is one of the best transparency modes I've used in terms of keeping things sounding as they should too – voices don't sound like they're coming at you through a tunnel and everything else sounds very natural indeed. A small win, but it shows the attention to detail that's gone on here.
That said, it probably isn't quite as aggressive as you might need if you're road running or cycling, but that's as far as you can customise the noise cancelling – there's no companion app like you'll find on the Sony WH-1000XM3s for making any further adjustment than that, which might be worth considering.
Like the Solo 3s before them, the Solo Pros feature Apple's wireless chip for a near flawless user experience with an iPhone. Of course, this is the most recent H1 chip found in the newest AirPods, which offers slick, easy pairing with Apple devices (put the headphones into pairing mode and your iPhone will find them automatically), excellent range, better battery life and a solid, unshakeable connection – among the best I've used, in fact.
There's also hands-free Siri, plus the audio sharing feature found in iOS13, meaning you can share your audio with another pair of H1-packing headphones if you want.
Android phones can of course use the Solo Pros as well, but they won't get quite the same experience. You can download an app that will help bypass the bog standard pairing menu if you so wish, but you won't be able to take advantage of the H1's added benefits. That said, Bluetooth 5.0 should help to ensure a stable connection no matter your device.
Performance – it's not all about the bass, actually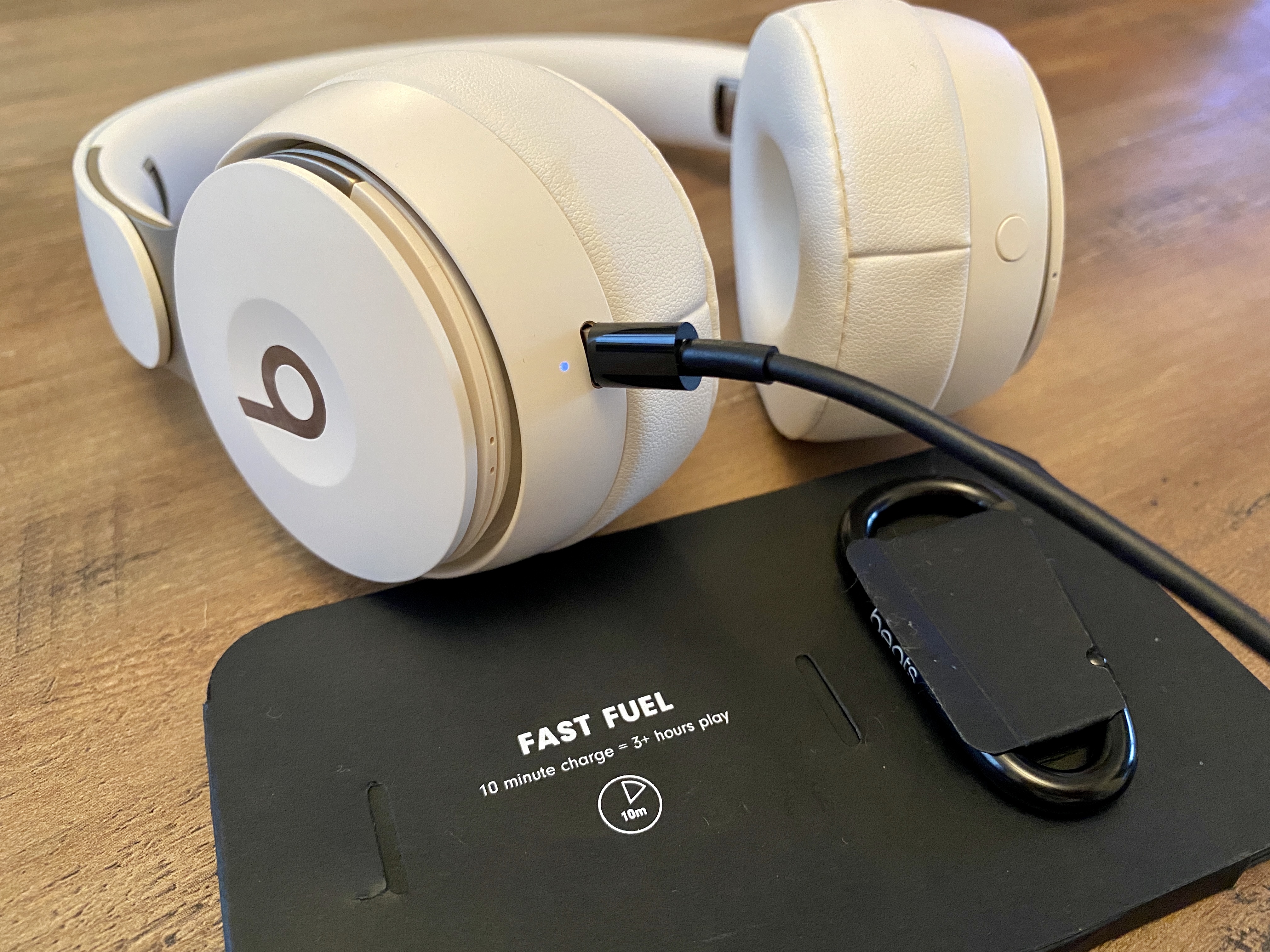 So onto performance, and the Beats Solo Pros have a very likeable sound indeed. Overall, they're really well balanced and there's detail here that Beats naysayers would tell you doesn't exist. It does, and it makes for a pretty insightful listen at this level.
It helps that the whole frequency range plays nice together, with no part jostling for more attention over another. Yes, the bass here is rich and full bodied, but it's not bloated or out of control – nor is the performance weighted in its favour. All it does is give the rest of the range a solid base on which to sit upon, to make for a very confident and upfront sound.
The treble is well controlled too – even at volume – and the midrange is bathed in clarity so vocals and lead instruments shine. There's no doubt that it's an energetic performance that's skewed towards pop, hip hop, dance and rock music, but that doesn't mean it's incapable of handling things that are a little more delicate. They just are in their element with music that has a bit of get up and go.
If there are any criticisms to their sound, it's that their soundstage is not the most spacious – particularly when noise cancelling is on. Thankfully this doesn't affect things like organisation, and they remain focused and in control even when things get hectic, but it can mean sweeping dynamics don't have the space to really stretch their legs as much as we'd like.
Beats Solo Pro verdict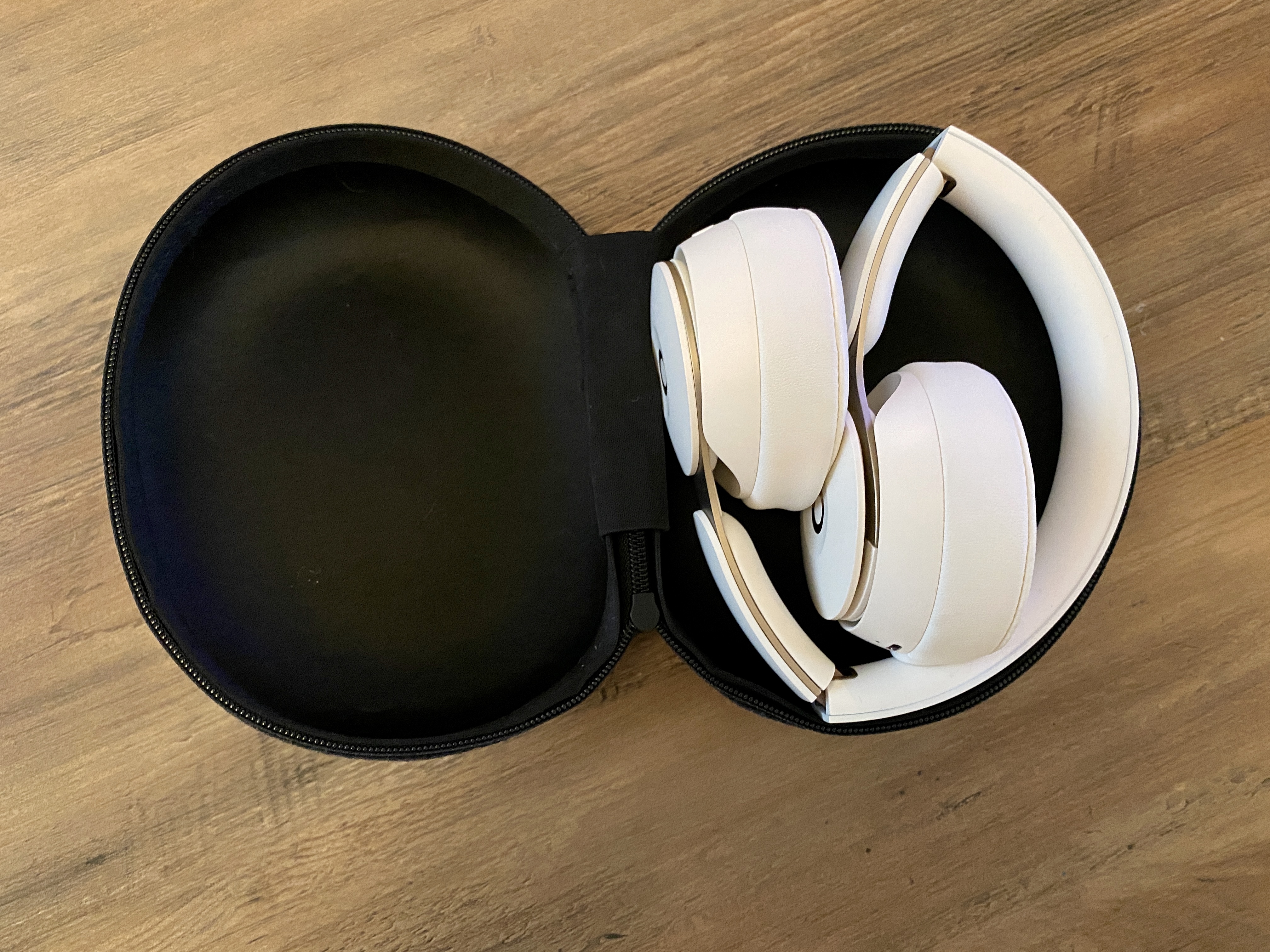 There's a lot to love about the Beats Solo Pro, particularly if you're an iPhone owner. They offer a lovely design, good noise cancelling, an energetic, detailed performance and outstanding usability.
However, while we know Apple is keen to make wireless the way to listen to music, the lack of cable to listen to these wired if you're out of battery is frustrating. Plus that fit is still far too snug to be comfortable enough for long listens. We can only hope they'll soften over time, but you'll have to make do with sore ears for a while to get there if they do.
Those niggles aside, these are the best sounding, most well rounded Beats the company has made to date, with a performance worthy of their premium price tag. We'd say that's a new reputation the company can really be proud of.
Stuff Says…
Noise cancelling and improved sound make these the best Beats yet, but their fit is still a bit too close for comfort
Good Stuff
Detailed
Engaging sound
Good noise cancelling,
Attractive design
Good battery life and fast charging
Bad Stuff
Snug fit isn't the most comfortable
No way of listening wired out of the box
iPhones get the best experience
ANC not adjustable