DJI Mavic 2 Pro review
Super duper fly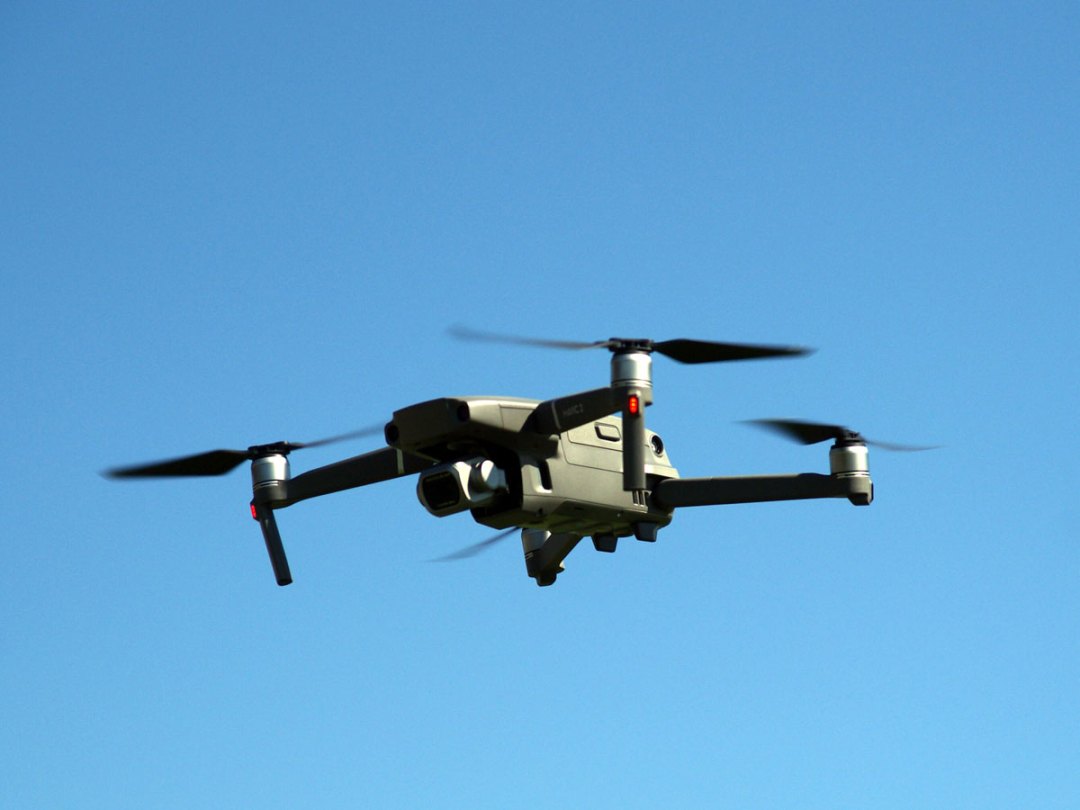 Drone-maker DJI is on a roll. If you'd asked us a few weeks ago to name our favourite flying camera, we'd have blurted out the words "Mavic Air" before you'd finished the question – but things might have changed now, and it's all down to this handsome aerial devil: the Mavic 2 Pro.
2016's Mavic Pro ushered in an entirely new folding design, which many drones since have copied, but the Mavic 2 Pro is the true successor, keeping all the good bits of the original while making impactful improvements in almost every area. Aimed at the enthusiast willing to spend a little more to fly and film a little further, it's undeniably pricy – but we think said enthusiasts will find it's worth every penny.
Special offer: save up to £150 off your DJI Mavic 2 Pro. Buy yours here from Fat Llama
Design: Small but stable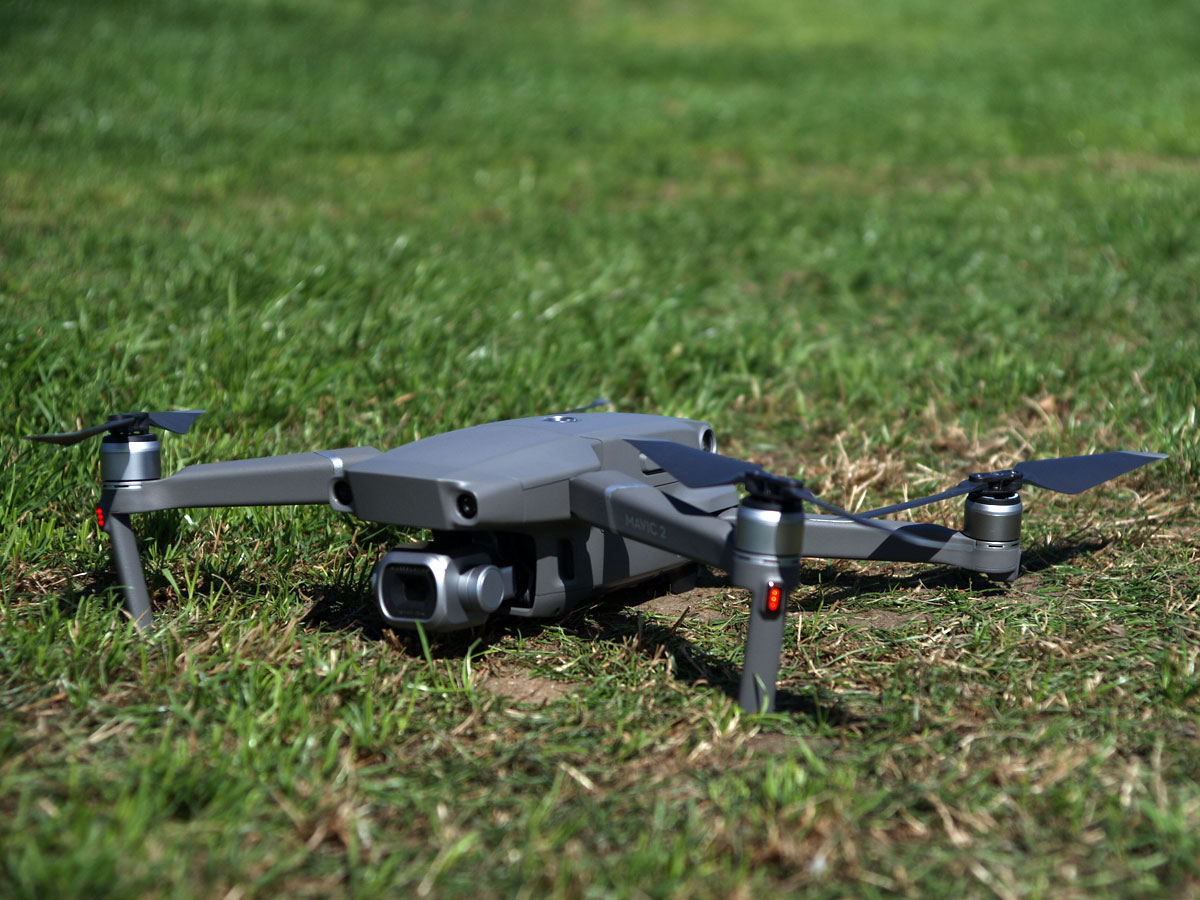 DJI has tweaked the original Mavic Pro design slightly with the Mavic 2 Pro, shaving down some edges and streamlining the body shape a little. But the overall size, shape and weight is very similar: there's a removable battery at the back, four fold-out rotor arms with folding rotors, and a front camera mounted on a three-axis gimbal.
While there's no way anyone's getting this thing in their pockets without a major struggle, when folded down it's no biggie to slip it into a bag or your car's glove compartment. The controller also folds down nice and tight, with its thumb sticks twisting off to streamline it further.
DJI has included 8GB of built-in storage, plus a card slot able to accommodate microSDs up to 128GB in capacity. A USB-C port lets you move footage to your computer (necessary if you only use the built-in storage) and make firmware updates, but battery charging duties can only be handled by the bundled AC adapter.
Speaking of adapters, DJI includes a range of cables for hooking your phone up to the controller: USB-C, micro USB and Lightning. The controller can also be charged via micro USB.
Features: Air time galore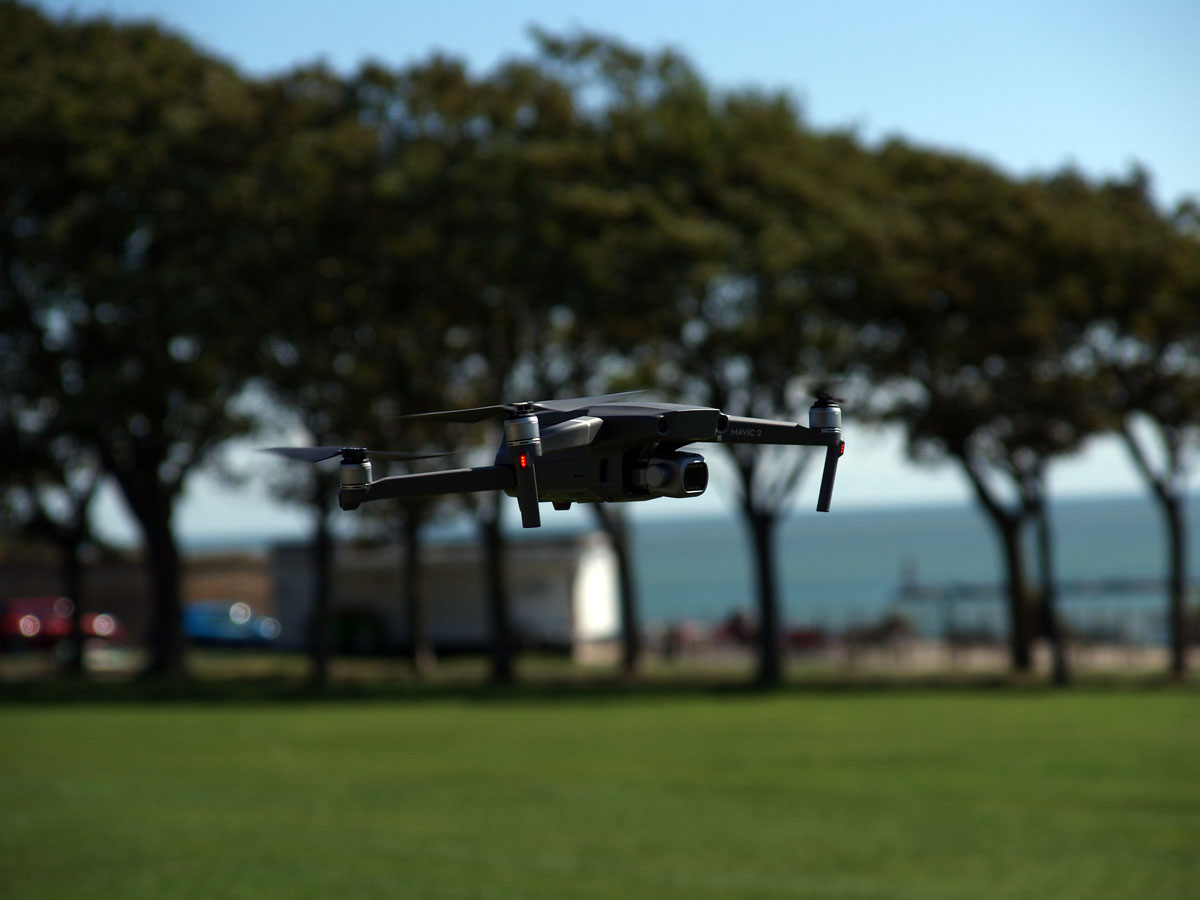 The Mavic 2 Pro is a fantastic flier that feels far more responsive in the air than we were expecting. It can zip along at 72km/h in sport mode, but just knowing that it'll respond near-instantly to the controller, even at long range, is really reassuring from a videographer's point of view (you really don't want a delay or sluggish movement being the reason you've missed a perfect shot, after all).
It's stable too, with gusty weather causing few problems and the gimbal keeping the camera rock-steady no matter how swiftly you're tearing through the sky. And crucially, the sleeker body and blades mean that it makes a little less noise in flight.
Don't get us wrong – you'll still hear it coming – but it doesn't have that loud 'swarm of killer bees' buzz that makes some drones almost obnoxious to be around; get it 30m or so above the ground and you and any passers-by will hardly know it's there.
DJI claims its new OcuSync 2.0 video transmission system can beam a stable 1080p live feed from the drone's camera to a controller-connected phone up to 8000m away, and while we weren't able to test it to that range (it's illegal to fly it that far from the pilot in the UK), we found it excellent to a range of around 600m.
The only time we lost the signal altogether was when there was about 30m of cliff face between us and the drone, and in that case the drone just started flying back to its take-off position automatically until it reconnected with the controller.
With 31 minutes of flight time per battery charge, there'll be no worrying about whether you're going to get all the footage you need before the warning alarm starts beeping and it's time to bring the drone away. It's the longest flight time of any Mavic model so far (the original Pro managed 27 minutes, the Air only 18) and it's great to not feel under pressure while flying.
You can also worry a little less about crashing, because in every mode bar Sport Mode, the Mavic 2 Pro is nearly impossible to crash. With obstacle sensors on all sides (a DJI first), the drone will detect trees, walls and other potential disasters and stop automatically. If flying on a course you've preset, it'll even skirt round obstacles directly in front or behind it.
Appy daze?
You need a mobile device running the DJI Go app to fly the Mavic 2 Pro – it provides the live video feed, lets you update firmware OTA and allows you to adjust settings for flight and the camera. We used an ageing OnePlus 1 for the purposes of our review, and it ran mostly fine. Mostly. We ran into some major trouble trying to download the new (and necessary) firmware, and in the end gave up and had to do so by connecting the drone to a PC. Judging by the user reviews of the Android app on the Play Store, we're not the only ones who have found it a tad janky – it seems to the be one area of its drone business where DJI really needs to make some improvements.
Performance: The clearest eye in the sky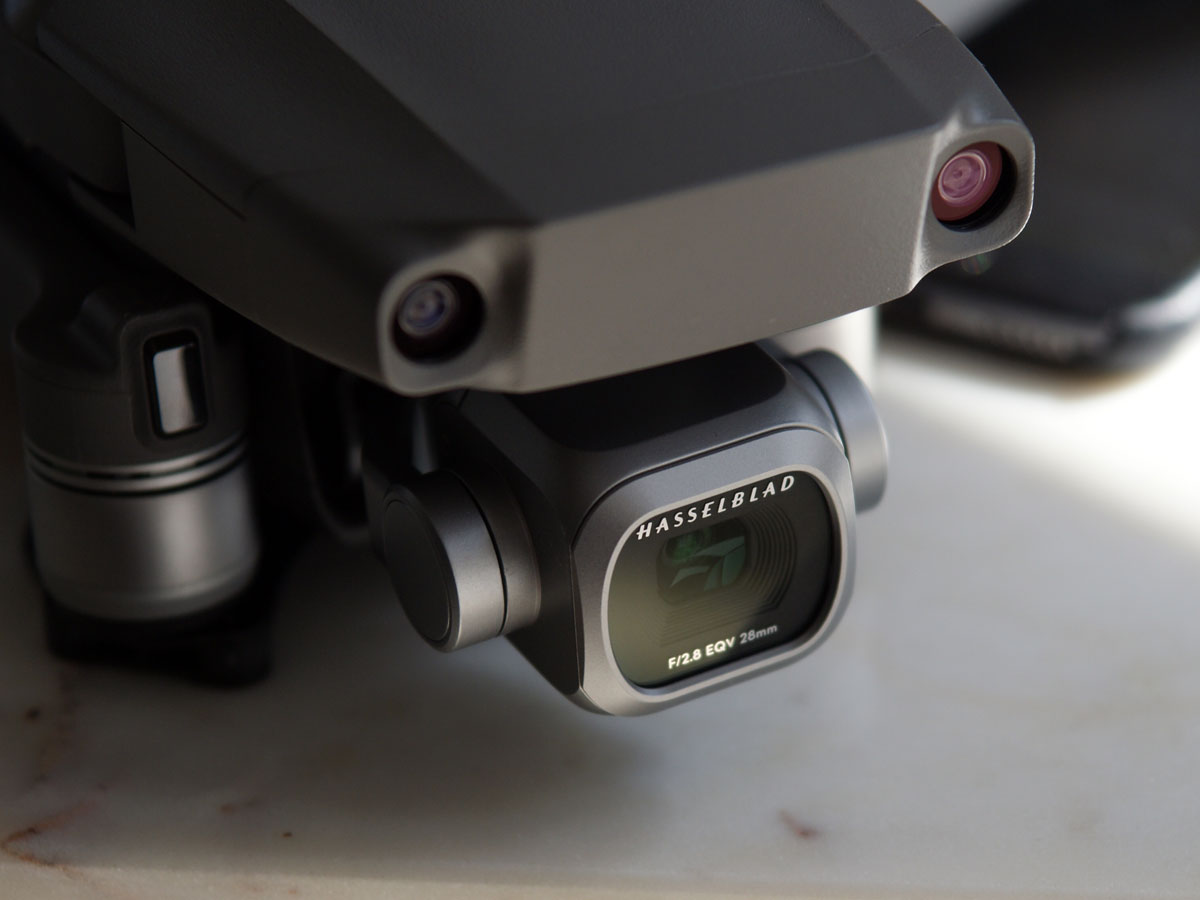 Please bear in mind that the video has been compressed slightly; straight-from-camera footage is even cleaner, clearer and punchier.
The Mavic 2 Pro comes with a brand new camera developed in association with the legendary Swedish company Hasselblad. It's not a huge surprise that this has happened, given that DJI bought a majority stake in the firm last year, but this is the first camera to arise out of the partnership – and it's fantastic.
With a 20MP 1in sensor and adjust aperture, it performs well in a much greater range of lighting conditions than other DJI cameras: in low light, the sensor's large size means cleaner, less noisy images; in extremely bright sunshine, the aperture can stop down to prevent images overexposing. As a result, the footage and stills that come directly out of the camera look stunningly detailed, not just in terms of resolution but in colour depth and dynamic range.
Part of our video (the lorry sequence above) shows the updated ActiveTrack tech, which keeps the camera trained on a chosen subject while you fly the drone or a pick one of a range of autopilot modes. This is generally really impressive, although it can lose its lock on subjects against a "busy" background.
Footage can be captured at 4K, 2.7K or 1080p, with available frame rates differing depending on the resolution. At 1080p, for instance, you can record at 120fps for smooth slow motion playback, while 4K only allows 24/25/30fps.
Hybrid log gamma HDR (which we weren't able to test, not having a TV compatible with it) and Dlog-M colour profiles are supported for video too, the latter being aimed at professionals who want to grade their footage for a more cinematic look in post production.
DJI Mavic 2 Pro verdict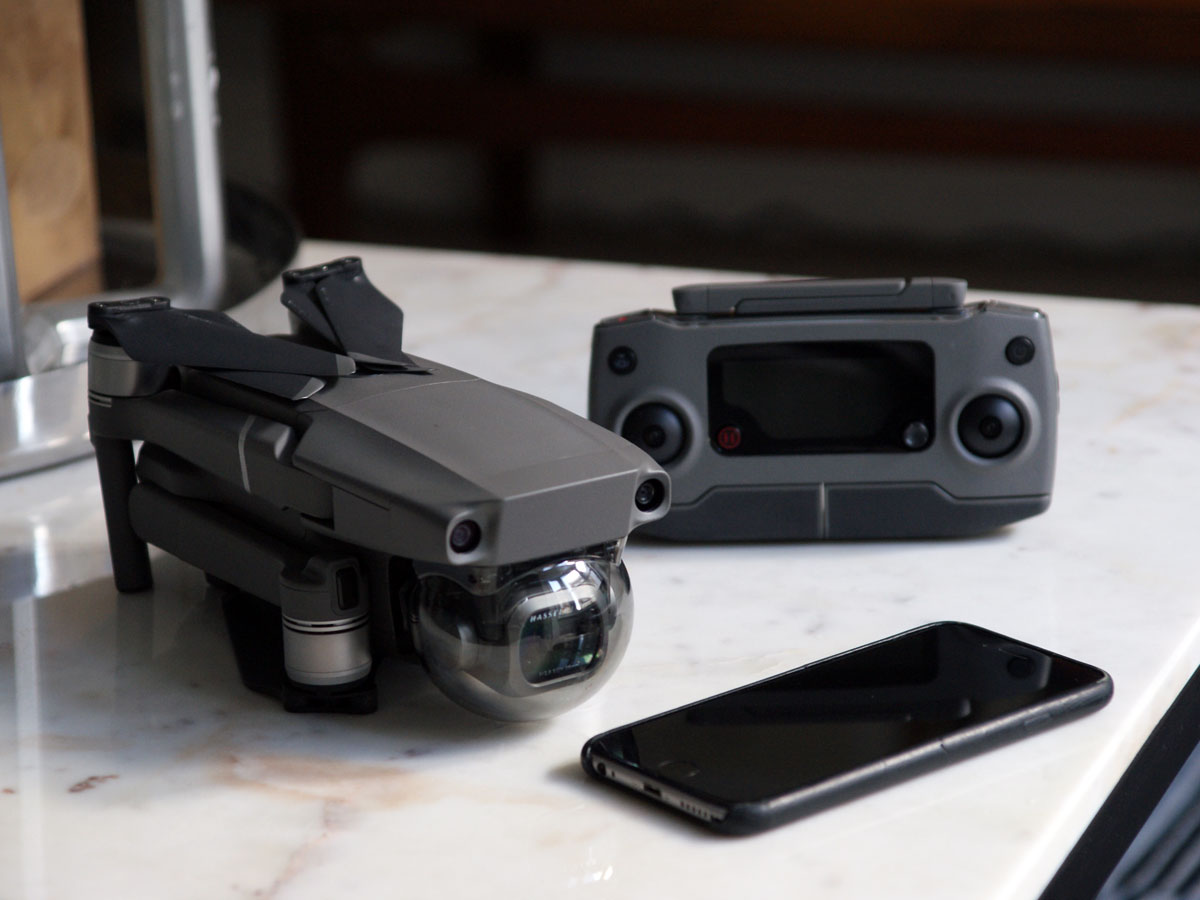 This feels like a drone with no real weaknesses. Yes, it's not as small or affordable as the Mavic Air, but we feel that the battery life, safety features and image quality more than make up for that.
If you're in the market for a compact drone that flies and films like a dream, and you're willing to pay a premium for it, the Mavic 2 Pro should be top of your wish list
Stuff Says…
The new gold standard in portable drones
Good Stuff
Excellent image quality
Long battery life
Safe, quiet, nimble flight
Compact design
Bad Stuff
Slightly janky app